In Japan, the tourism industry has declined substantially in recent years. While in 2019, the island nation had 32 million visitors, in 2022, it only clocked 3.8 million inbound tourists.
With summer travel underway, can plant-based food help lure new tourists to Japan and keep them well-fed? Tokyo's government hopes so. Ninna Fujimoto from the Tokyo Metropolitan Government recently told Agence France-Presse (AFP) that the city is actively working to increase its food options to be more inclusive.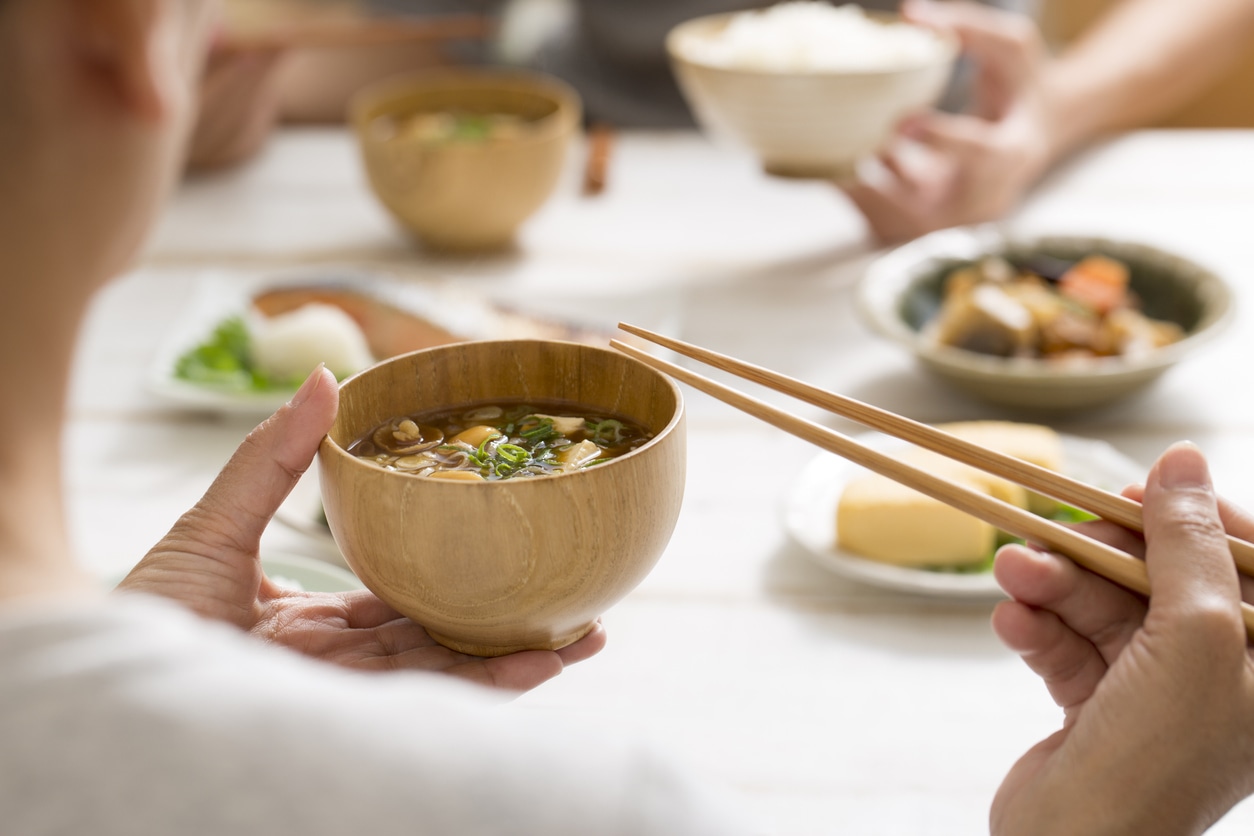 Getty
In late 2019, the government began promoting services for vegetarians and vegans prior to the 2020 Tokyo Olympics, which were postponed due to the COVID-19 pandemic. This included creating food guidelines to help restaurants increase their meatless menu options, subsidies to support those options, and certification marks to identify which items are vegetarian and vegan.
By 2020, the number of vegan restaurants in Japan had jumped to 1,000, compared to 400 two years prior.
The city now also has two plant-based chefs who serve as "tourism ambassadors," including Katsumi Kusumoto, owner of Tokyo-based Saido restaurant. And while progress has been made, finding vegan food in Japan's capital city is still a challenge, one that Kusumoto hopes to change.
"When people visit Tokyo to eat delicious food, there are lots of Michelin-starred restaurants but many vegetarians still can't eat at them. That's said," he told AFP. "So, I'm doing my job hoping the number of restaurants catering to them increases."
Why is Japanese food not vegan?
While Japan offers a diverse culinary landscape with many delicious options, it can be challenging for vegans to find suitable food due to certain cultural and culinary factors.
Traditional Japanese cuisine often relies heavily on dashi, a cooking stock made from bonito flakes (a type of fish). Dashi is a fundamental ingredient in many Japanese dishes, including soups, sauces, and seasonings. It can be challenging to find vegan-friendly alternatives to dashi, as it is commonly used in Japanese cuisine.
Other animal-derived ingredients are often used in Japanese cuisine, even in seemingly vegetarian dishes, including fish sauce and dried shrimp. Gelatin, eggs, and dairy products are also common to popular Japanese desserts.
However, Japan is also home to traditional Buddhist cooking that does not use any animal products. Called "shojin ryori," the cuisine has been served in Japanese monasteries for hundreds of years.
Japanese staples go vegan
Globally, konjac—a root vegetable native to Japan—is growing in popularity as a base for next-level seafood alternatives so that Japan's best-known dishes can be recreated the plant-based way.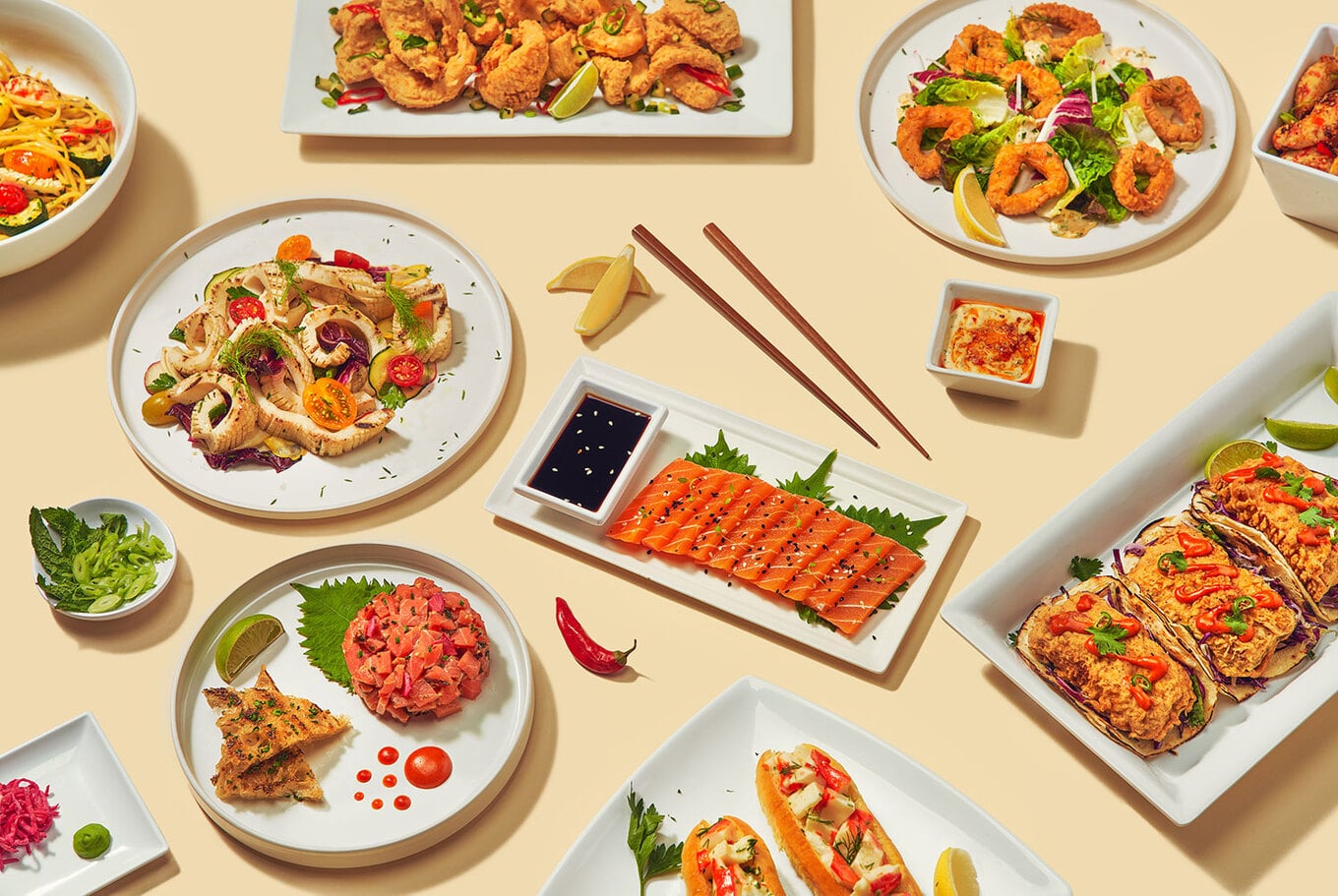 Boldly
This summer, Australian brand Boldly is making its debut with the world's largest selection of vegan seafood products, mostly made with konjac, which includes salmon, tuna, crab sticks, calamari steaks, calamari rings, jumbo prawns, shrimp bites, whitefish, and more.
The aim? To disrupt the global $600 billion seafood industry with plant-based alternatives that alleviate pressure on both wild fisheries and aquaculture systems while helping to meet global demand for an important food source.
Japanese brand 2foods is branching out, too, with vegan takes on both local (such as ramen and curry) and Western cuisines, including cheeseburgers and chicken nuggets. And its dessert line is a standout with treats such as doughnuts, brûlée cheesecake, and Gâteau Chocolat.
Last month at the Vegan Women Summit in New York City, 2foods showcased its offerings as it prepares to make its entry into the United States.
"Our goal is to bring our unique and delicious plant-based products to a wider audience and be a catalyst for change in the food industry both in Japan and now in the US," Yoshikazu Azuma, CEO and founder of 2foods, said in a statement.
Japan is also well-known for its Wagyu beef—a highly marbled beef derived from certain cattle breeds. This coveted meat now also has an animal-free counterpart thanks to Top Tier Foods, a Canadian manufacturer that specializes in plant-based options for the sushi industry.
Its soy-based vegan Wagyu is made using traditional Japanese cooking methods and spices such as soy sauce, rice wine, garlic paste, and ginger. But can it really stand in for the real thing?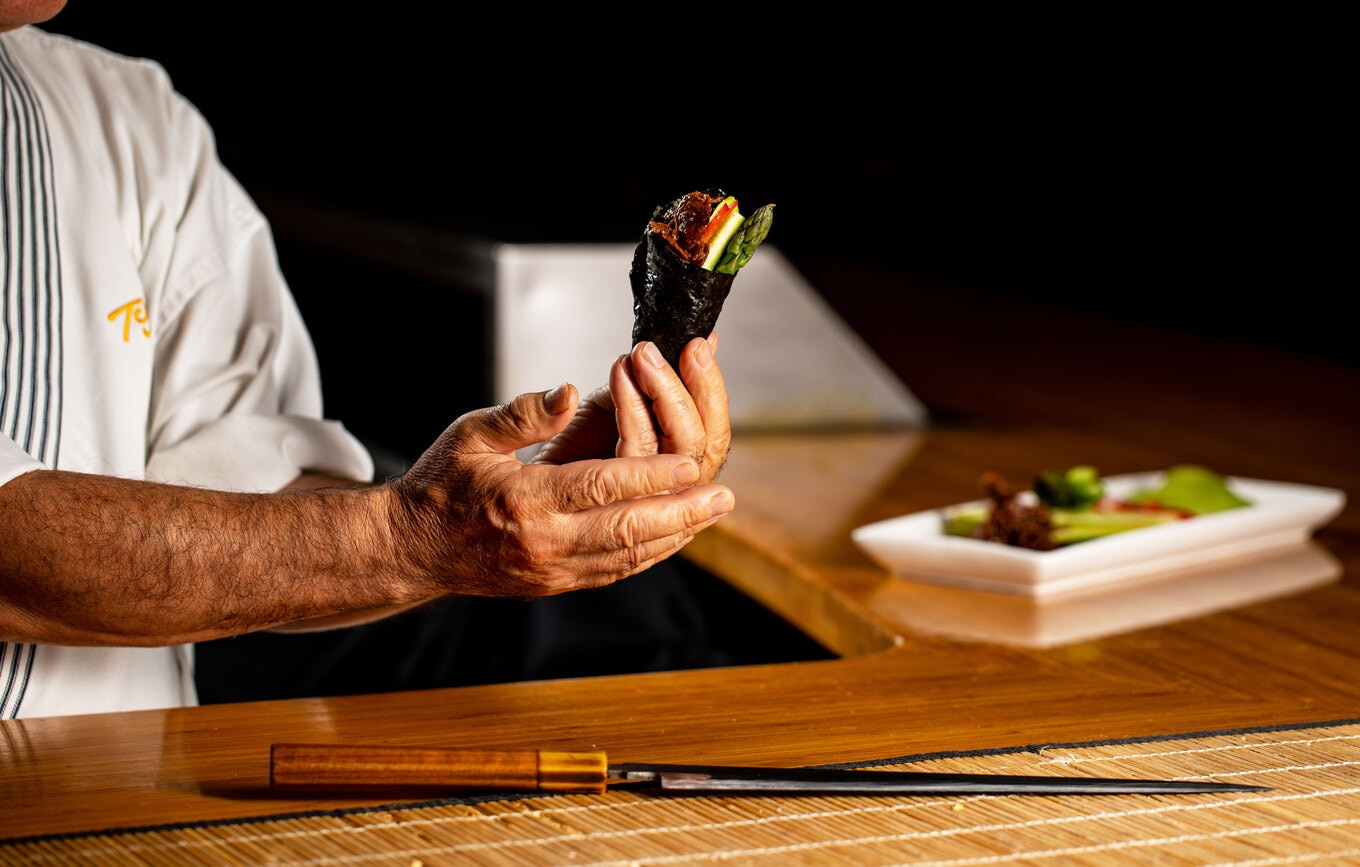 TTF
In July 2019, TTF showcased its innovative Wagyu beef—which was then distributed to select restaurants in Japan—at a tasting attended by Toronto-based Chef Hidekazu Tojo, a Japanese Cultural Ambassador who invented the California roll in the 1970s and has cooked for Hollywood celebrities and British royalty.
"I thought I was eating real wagyu beef, I didn't believe it was made from plants," Tojo, who was formerly skeptical of meatless meats, said at the time. "My first impression was this was real wagyu beef. It was incredibly tender, similar to Wagyu beef, and seasoned very well. I am very impressed. It's very close, it's very difficult to tell the difference."
For the latest vegan news, read: