Most of us can't get through the day without a caffeine hit. Well, we can physically, but we don't want to, right? According to research from Statista, more than 73 percent of Americans drink coffee every single day. And while you can't go wrong with a latte (especially with all the barista-style vegan milk options on the market!), sometimes, only something stronger will do. We are, of course, talking about espresso.
But you don't need to get dressed and leave the house to get this much-needed kick of caffeine—there are plenty of efficient espresso makers to choose from on the market right now. And while some of them are sold at luxury prices, others are budget-friendly. Here are some of our top picks.
What is an espresso?
Espresso—which was invented in Italy in the early 20th century—is the ultimate strong black coffee. It's made by forcing a small amount of high-pressured hot water through finely ground coffee beans to produce a concentrated shot of coffee.
Espresso also forms the basis of lattes and cappuccinos, which can contain cow's milk (but dairy-free milk works just as well!). If you add more hot water to an espresso, it becomes an Americano, which is also vegan if you don't add cow's milk. Fun fact: Americano coffee was invented by American soldiers stationed in Italy in World War II, who couldn't stomach the country's strong espresso-drinking habits.
The best espresso makers, from budget to luxury
If you want to enjoy your coffee the Italian way, there are many espresso makers on the market right now (and most of them have milk frothers, too, if you prefer your caffeine with cream). Here are some of our top picks.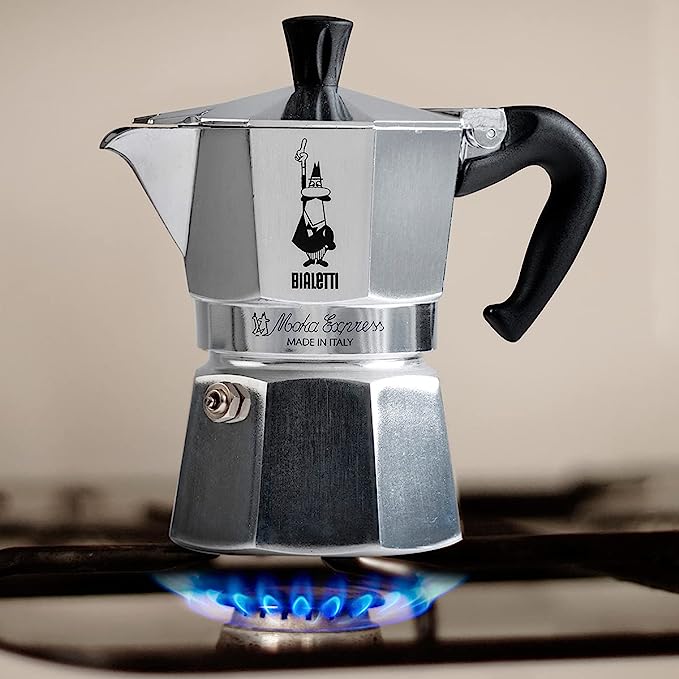 Bialetti
1 Bialetti Moka Espress, $43
For those who don't want to splurge on a fancy machine, you don't have to skip out on great espresso. Instead, use this Italian-made stovetop option, which is affordable (at less than $45), durable, easy to use, and timeless. As an added bonus, you can even take it to the office or on vacation, as it's small enough to easily transport from place to place, too.
Get it here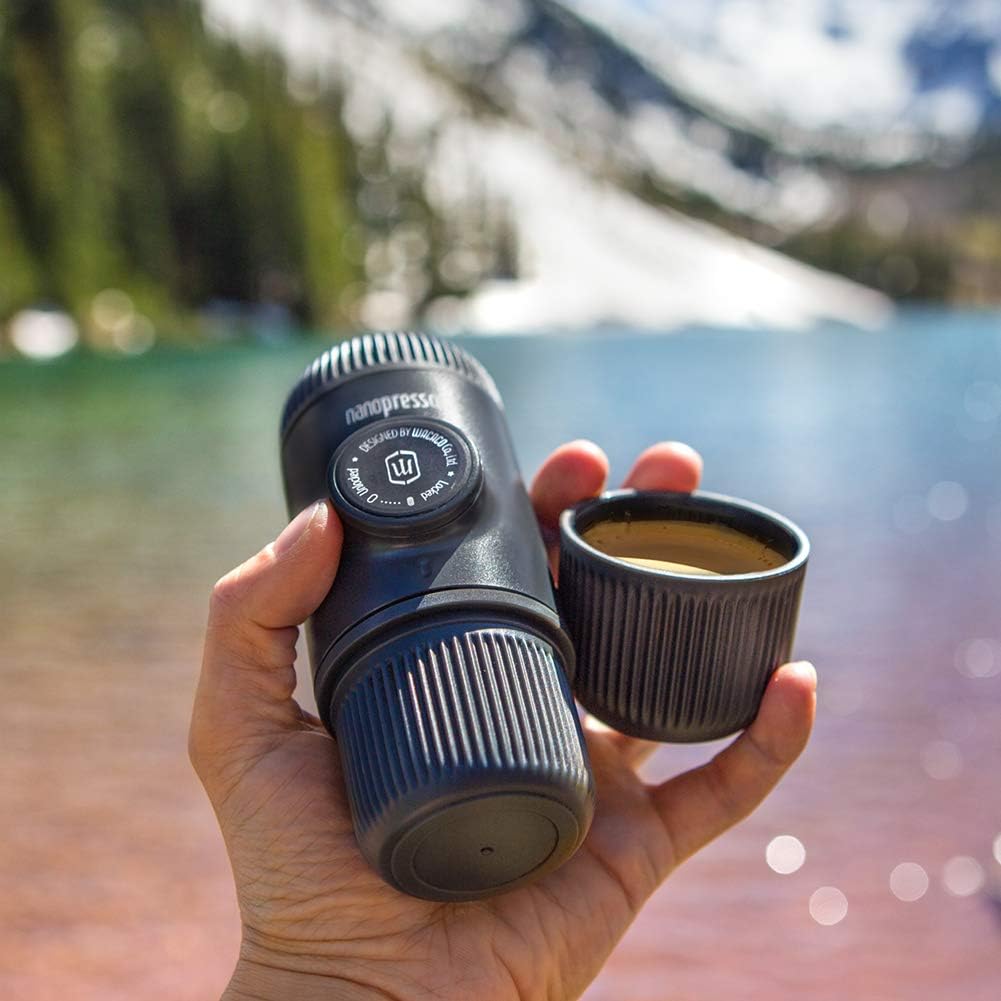 Wacaco
2 Wacaco Nanopresso, $56
If it's a portable option if you're looking for, you can't beat the Nanopresso from Wacaco. You shouldn't have to compromise on great coffee when you travel, and that's why this small, lightweight handheld option exists. It's simple yet powerful and capable of reaching a maximum of 18 bars of stable pressure (with a little hand power!).
Get it here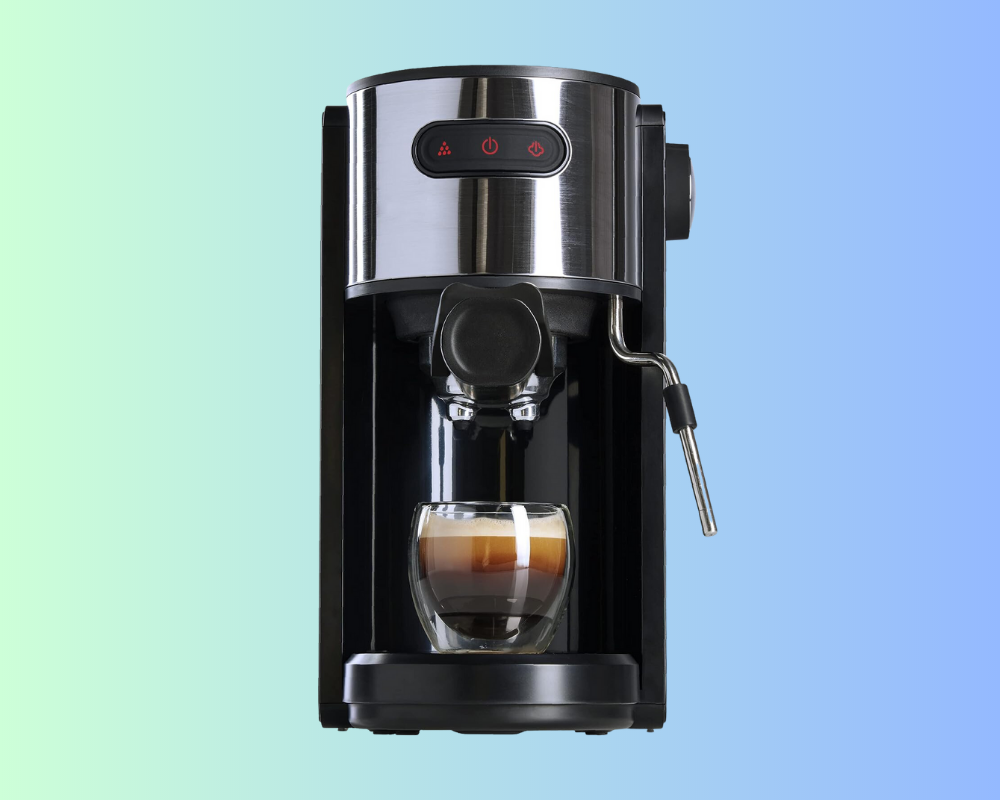 3 Coffee Gator Espresso Machine, $58
For those looking for great results for under $100, consider this small, compact espresso machine from Coffee Gator. It's a simple, all-in-one machine, but if you just want great espresso with a decent layer of crema (that's the thin layer of foam on the top) it does the trick well. It has a wand for milk foaming, too, which also pours hot water for Americanos and teas.
Getit here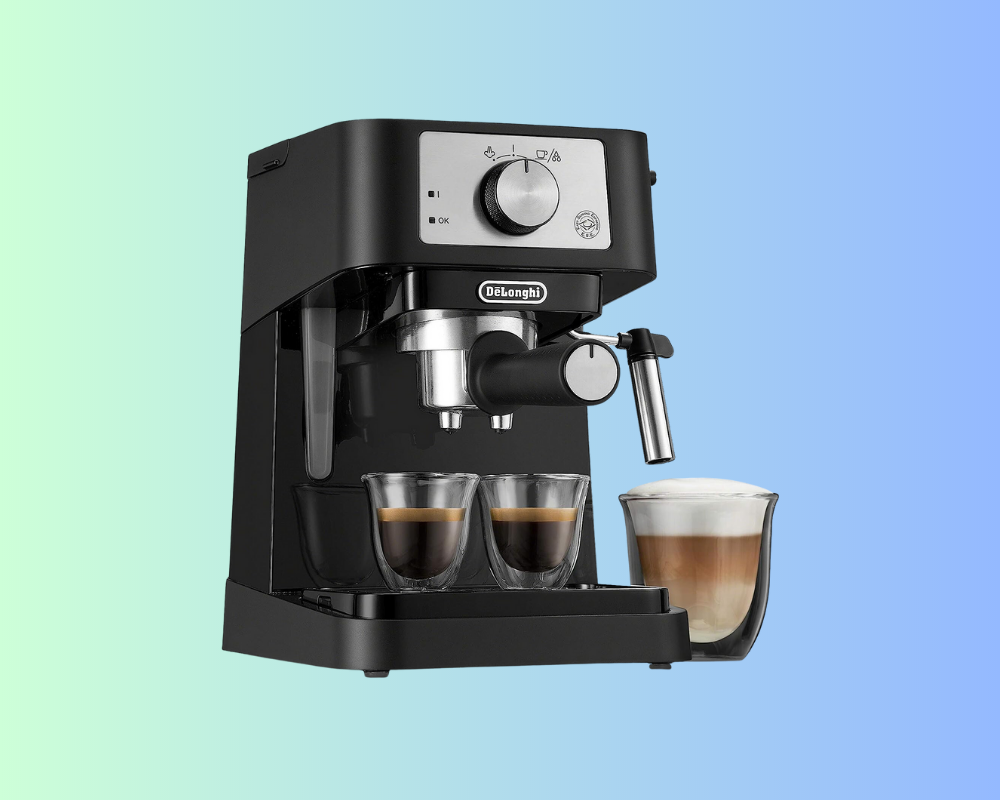 4 De'Longhi Stilosa Manual, $86
Italian brand De'Longhi is a leading appliance manufacturer and the creator of this easy-to-use, sleek, stylish espresso machine. Designed for beginners, it features an ergonomic portafilter, a separate tamper, an adjustable cup holder, and a durable stainless steel boiler. Plus, it comes with a manual milk frother, so you can also make creamy cappuccinos and lattes from the comfort of your own home.
Get it here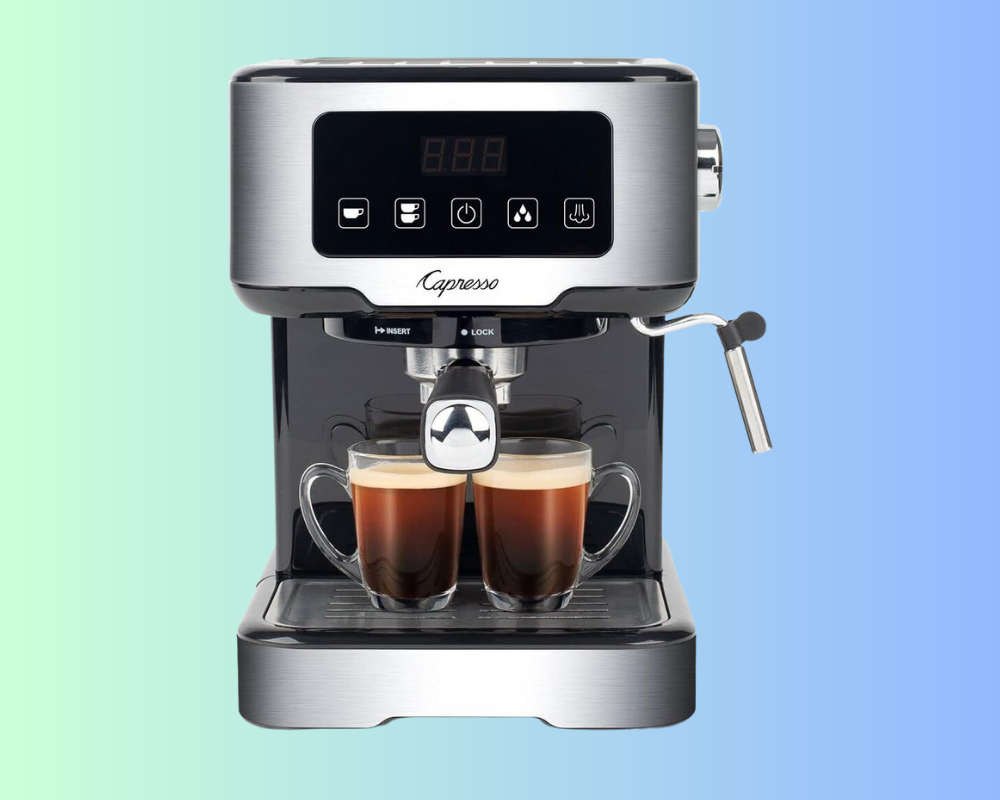 5 Capresso Café TS Touchscreen, $180
For less than $200, you can treat yourself to this touchscreen espresso machine from Capresso, a high-end coffeemaker based in Switzerland. Alongside an intuitive touchscreen function, it also features a warming tray (to keep your mug at the perfect coffee-ready temperature), 15-bar pressure for espressos, and a frothing wand. For Americano-lovers, there's also a hot water button, too.
Get it here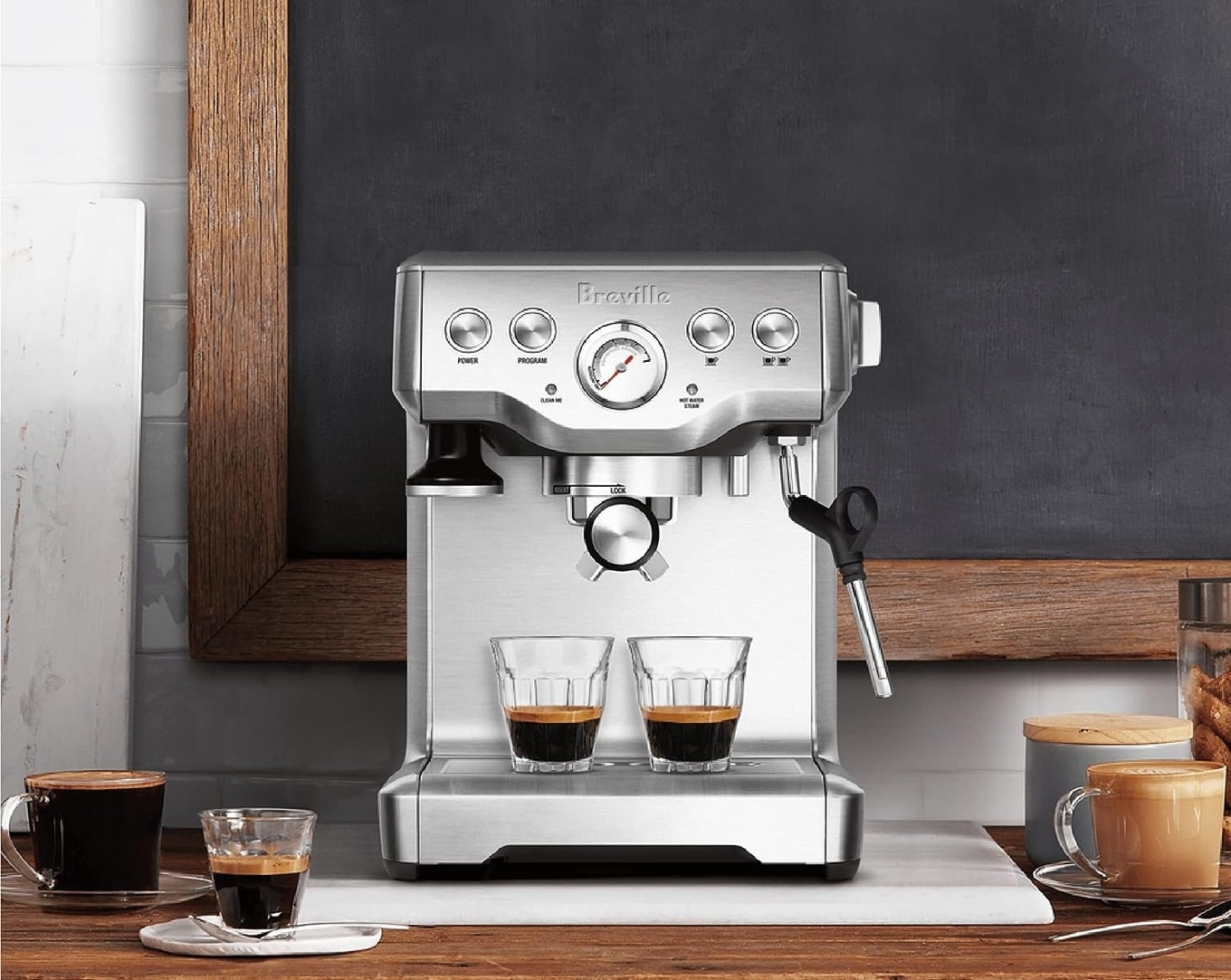 Breville
6 Breville Infuser, $600
According to Australian brand Breville, there are four key things that create a perfect espresso coffee: rich, full flavor; perfectly balanced taste; "irresistible" body; and a "silky, velvety" mouthfeel. If that sounds like the dream beverage to you, then the built-in pressure gauge in this Infuser Espresso Machine was specifically designed to help make it a reality.
Get it here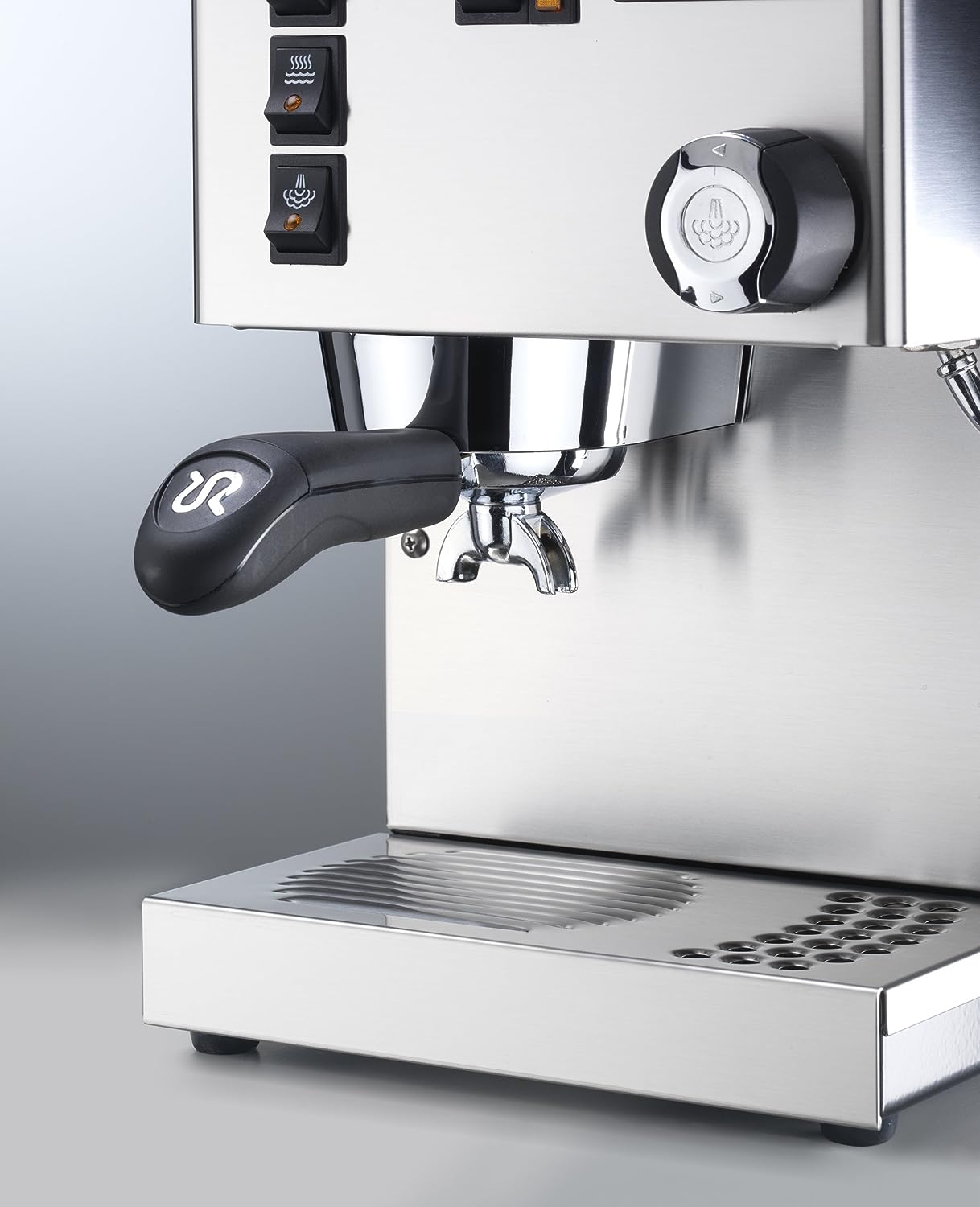 Rancilio
7 Rancilio Silvia Espresso Machinet, $865
If you love your coffee and are willing to splurge, check out this traditional Silvia espresso machine from Rancilio, a popular espresso machine manufacturer headquartered in Parabiago, Italy. With a sturdy iron frame, stainless steel exterior, and a commercial-grade group head, it's powerful, efficient, and guaranteed to give you the top-quality caffeine hit you've been craving again and again.
Get it here
For more on coffee, read:
Here at VegNews, we live and breathe the vegan lifestyle, and only recommend products we feel make our lives amazing. Occasionally, articles may include shopping links where we might earn a small commission. In no way does this effect the editorial integrity of VegNews.