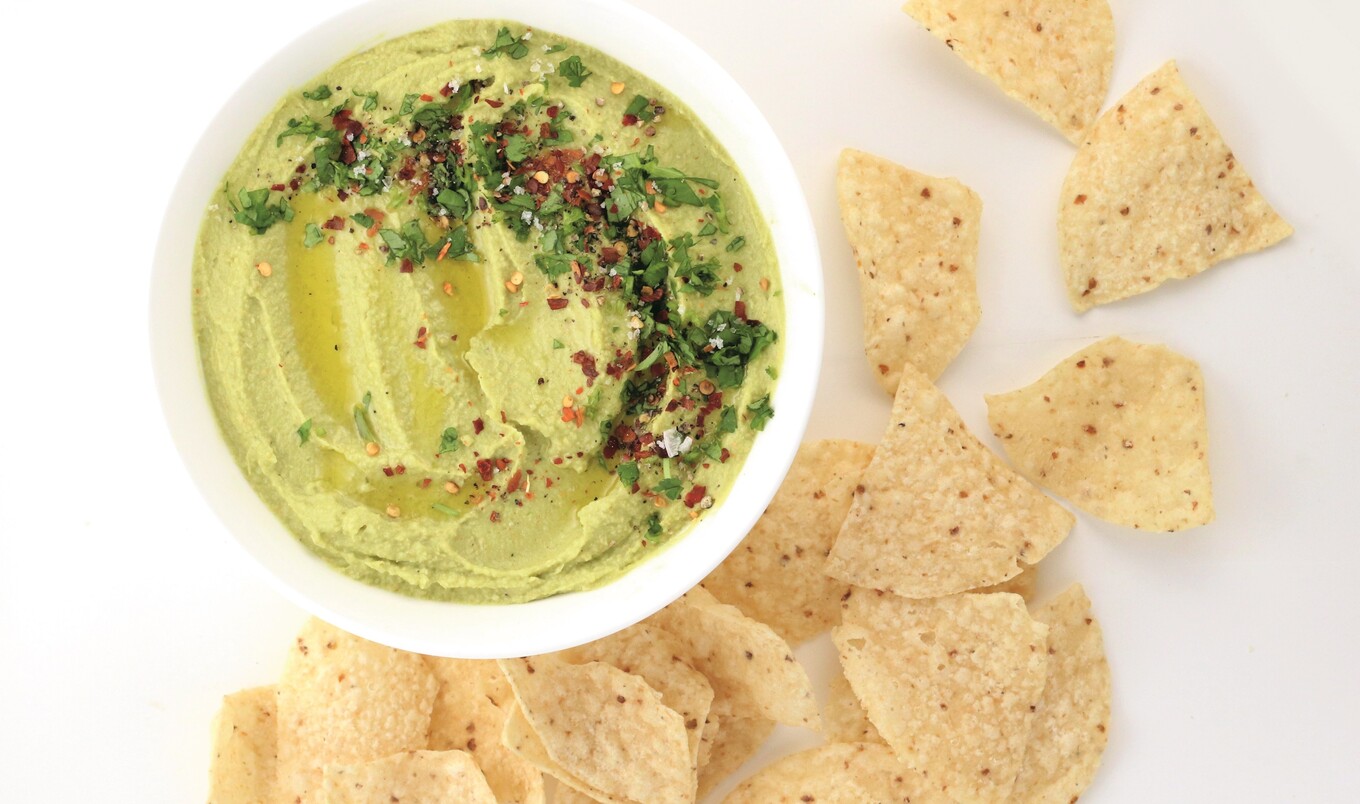 Avocado makes this plant-based hummus dip so creamy and light, you won't ever want to have avocado-free hummus again.
May 30, 2023
What do you get when you combine guacamole and hummus? The perfect party pleaser, that's what. This simple avocado hummus from the Fast Easy Cheap Vegan cookbook makes for a great appetizer.
What you need:
2 cups canned chickpeas, drained and rinsed
2 avocados, pitted and peeled
¼ cup lime juice (about 2 limes)
1 tablespoon olive oil
2 tablespoons tahini
2 cloves garlic, peeled
¾ teaspoon salt
¼ teaspoon black pepper
¼ cup fresh cilantro, roughly chopped, for garnish
½ teaspoon crushed red pepper flakes, for garnish
Tortilla chips, crackers, pita triangles, or vegetables, for serving
What you do:
To a food processor, add chickpeas, avocados, lime juice, oil, tahini, garlic, salt, and pepper and blend until completely smooth and creamy, stopping to scrape sides as needed.
Scoop dip into a bowl and garnish with cilantro and red pepper flakes. Serve with tortilla chips, crackers, pita triangles, and vegetables for dipping.
For more recipes like this, check out: