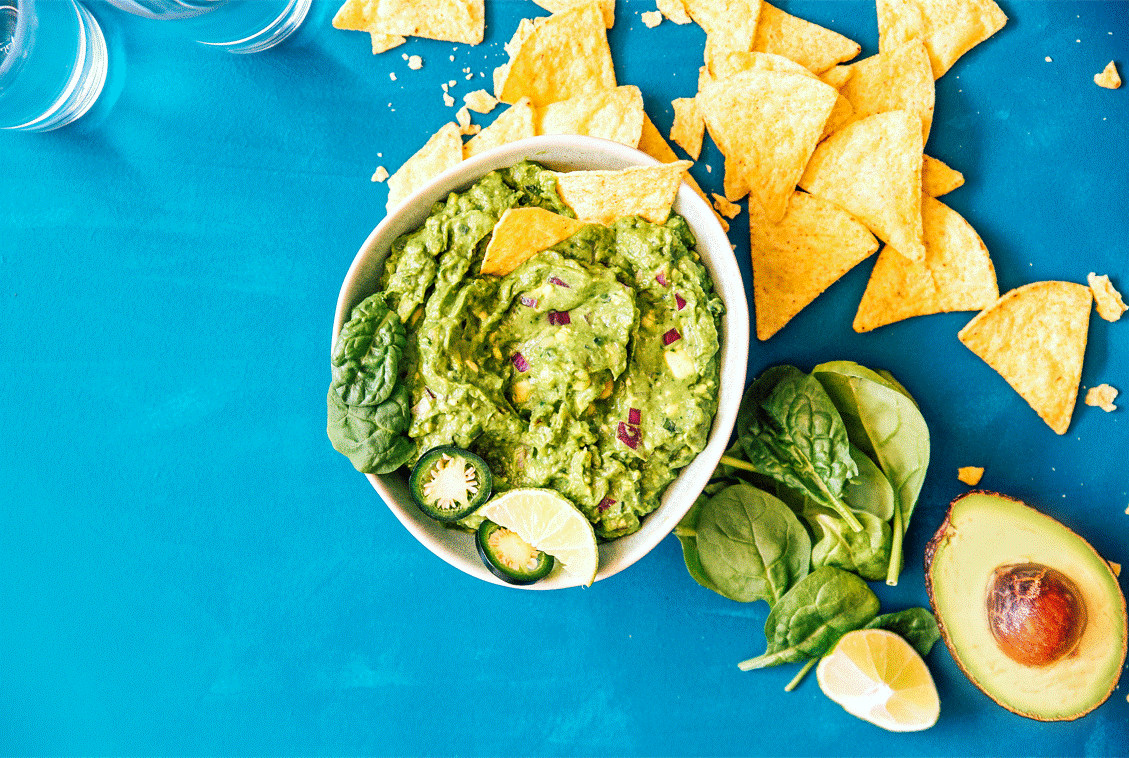 This hidden-vegetable dip tastes like the homemade guacamole you know and love, but with the addition of vitamin-packed spinach.
June 15, 2022
Bright green spinach makes this guacamole from Live Eat Learn blogger Sarah Bond a vibrant green showstopper without detracting at all from the mouth-watering guacamole flavor.
What you need:
1 cup spinach
3 ripe avocados, pitted and peeled, divided
1 lime, juiced
¼ cup finely chopped red onion
1 jalapeño, de-seeded and finely chopped
1 clove garlic, minced
¼ teaspoon salt
¼ teaspoon black pepper
½ cup chopped tomato
2 tablespoons cilantro
What you do:
In a food processor, combine spinach, 1 avocado, and lime juice until smooth, scraping down sides as needed.
Chop remaining avocado, then roughly mash, along with onion, jalapeño, and garlic. Gently mix in salt and pepper. Stir in tomatoes and cilantro and serve fresh.