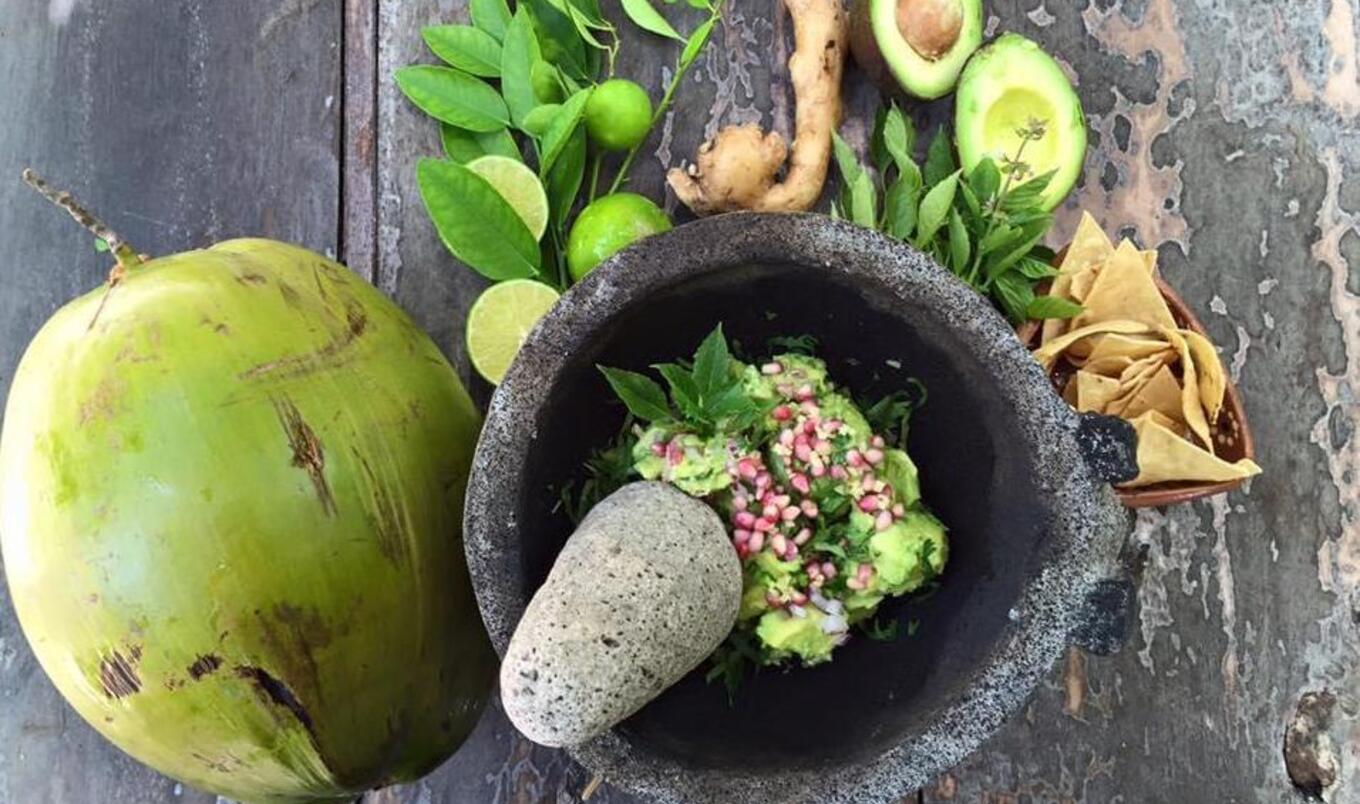 This chunky, spiced guacamole is filled with zesty lime, fresh ginger, and fiery serrano peppers.
September 16, 2023
This is the chef's favorite guacamole at Palmaïa–The House of AïA, a mostly plant-based resort in Mexico's Riviera Maya. The addition of slightly bitter cacao nibs, juicy pomegranate nuggets, and fresh cilantro makes it a beautiful addition to your taco Tuesdays.
What you need:
5 ripe Hass avocados, peeled and pitted
1 fresh serrano pepper, chopped
1 cup cilantro, chopped
1 tablespoon chopped fresh ginger
1 cup pomegranate seeds, divided
3 limes, juiced
2 sweet limes, juiced
1 tablespoon cacao nibs, divided
2 tablespoons olive oil
½ teaspoon salt
What you do:
In a medium bowl, mash avocados. Add serrano peppers, cilantro, ginger, ½ cup pomegranate seeds, lime juices, and 1½ teaspoons cacao nibs. Combine, and then add olive oil and salt.
Scoop guacamole into a serving bowl. Sprinkle with remaining cacao nibs, pomegranate seeds, and a few cilantro leaves, and serve with tortilla chips for dipping.
For more recipes like this, check out: