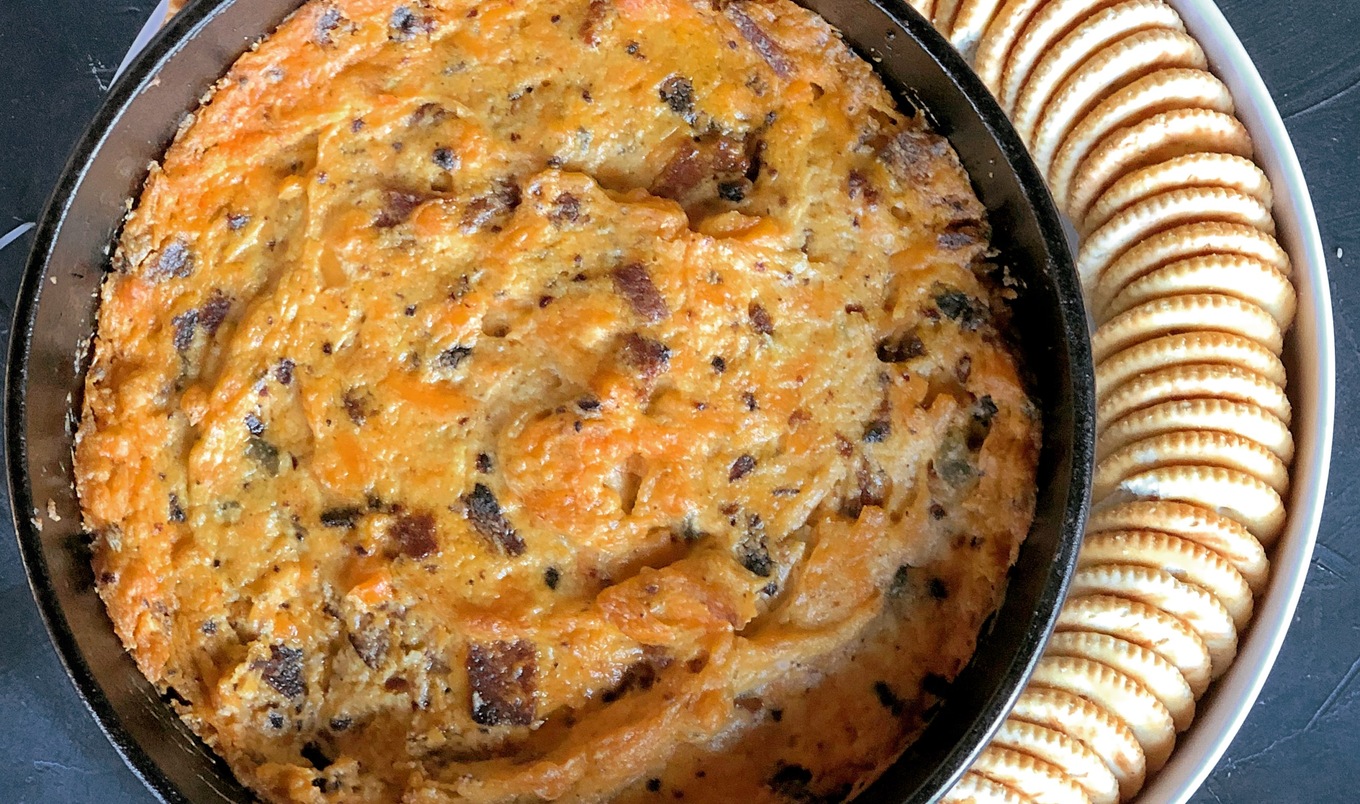 This spicy, cheesy, smoky dip is a vegan snacking essential.
May 6, 2023
Step aside spinach dip! This hearty, two-cheese dip from Chef Charity Morgan melds a touch of heat from fiery cream cheese with the smoky flavor of vegan bacon for a dip that's absolutely irresistible.
What you need:
1 tablespoon grape seed oil
1 (10-ounce) package vegan bacon, diced
2 (6-ounce) packages jalapeño cream cheese
1 cup vegan mayonnaise
1 garlic clove, zested
1 (8-ounce) package shredded vegan cheddar cheese
1 teaspoon smoked salt
What you do:
Preheat oven to 400 degrees. Into a saucepan, warm oil and cook bacon until slightly crispy. Set aside.
In a medium bowl, mix cream cheese and mayonnaise until smooth. Add garlic, cheddar cheese, bacon, and salt. Mix well, and then place into an oven-safe dish.
Bake until top is slightly golden and bubbly, about 16 minutes. Remove from oven, allow to cool for 3 minutes, and serve with tortilla chips or crackers.