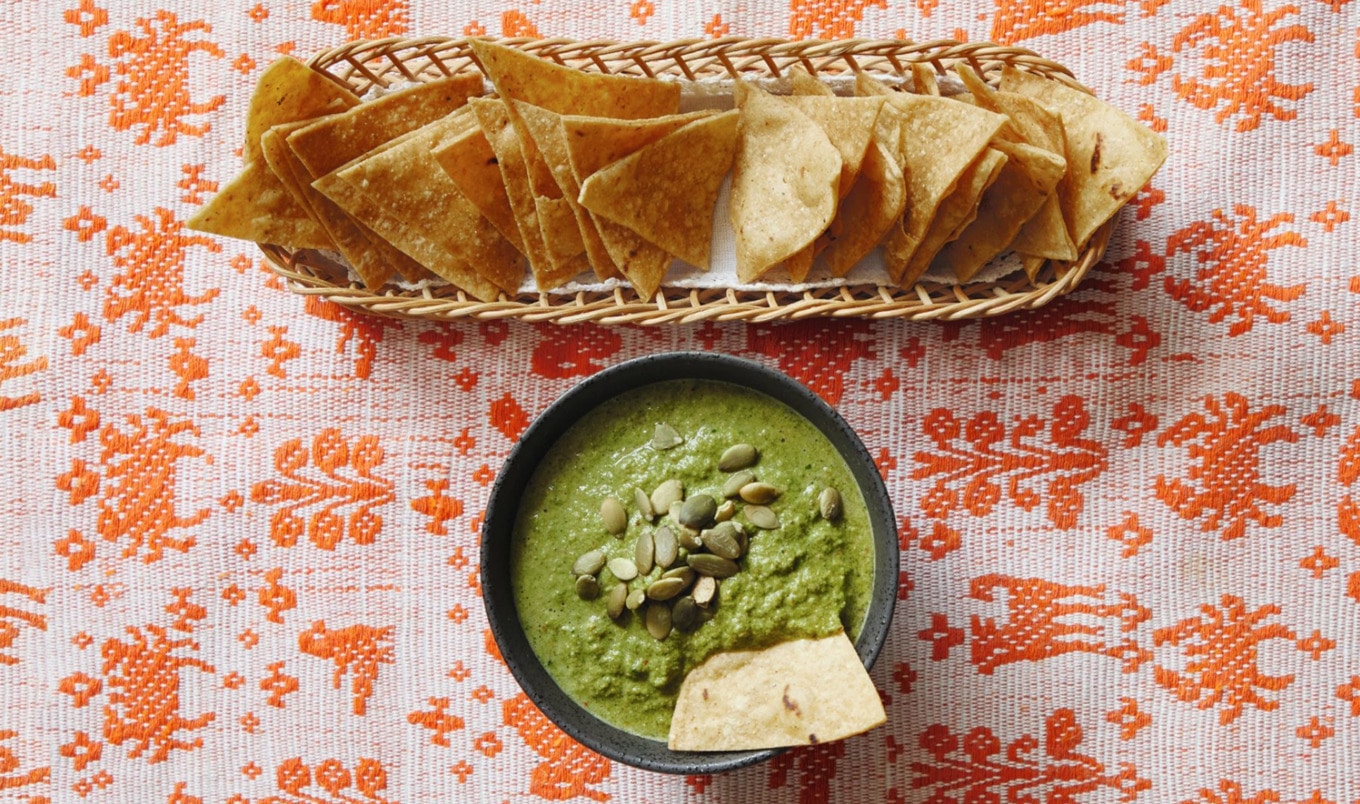 Toasted pumpkin and chile seeds add fiery, smoky, nutty flavor to this herbaceous dip.
May 19, 2023
Though morita chile seeds can be a bit tough to get your hands on, you can purchase them online or at some Mexican markets. These dark purple-red smoked jalapenos impart a burst of smoked, fiery taste to this dip from The Mexican Vegetarian Cookbook.
What you need:
¾ cup peeled pumpkin seeds, plus extra to garnish
¼ cup morita chile seeds, or other dried chile seeds
1 onion, cut into wedges
1 bunch peppermint, leaves only
1 bunch cilantro
2 large tomatillos, husks removed
¼ teaspoon salt
tortilla chips, to serve
What you do:
In a dry non-stick frying pan or skillet over medium-high heat, toast pumpkin seeds and chile seeds until golden. Remove from pan and set aside. Into pan add onion and dry-roast, turning, until nicely charred.
Into a food processor or blender, add toasted seeds, onion, peppermint, cilantro, tomatillos, and salt, and blend until smooth, adding a splash of water if needed. Serve in a bowl as a dipping sauce with tortilla chips.
For more recipes like this, check out: