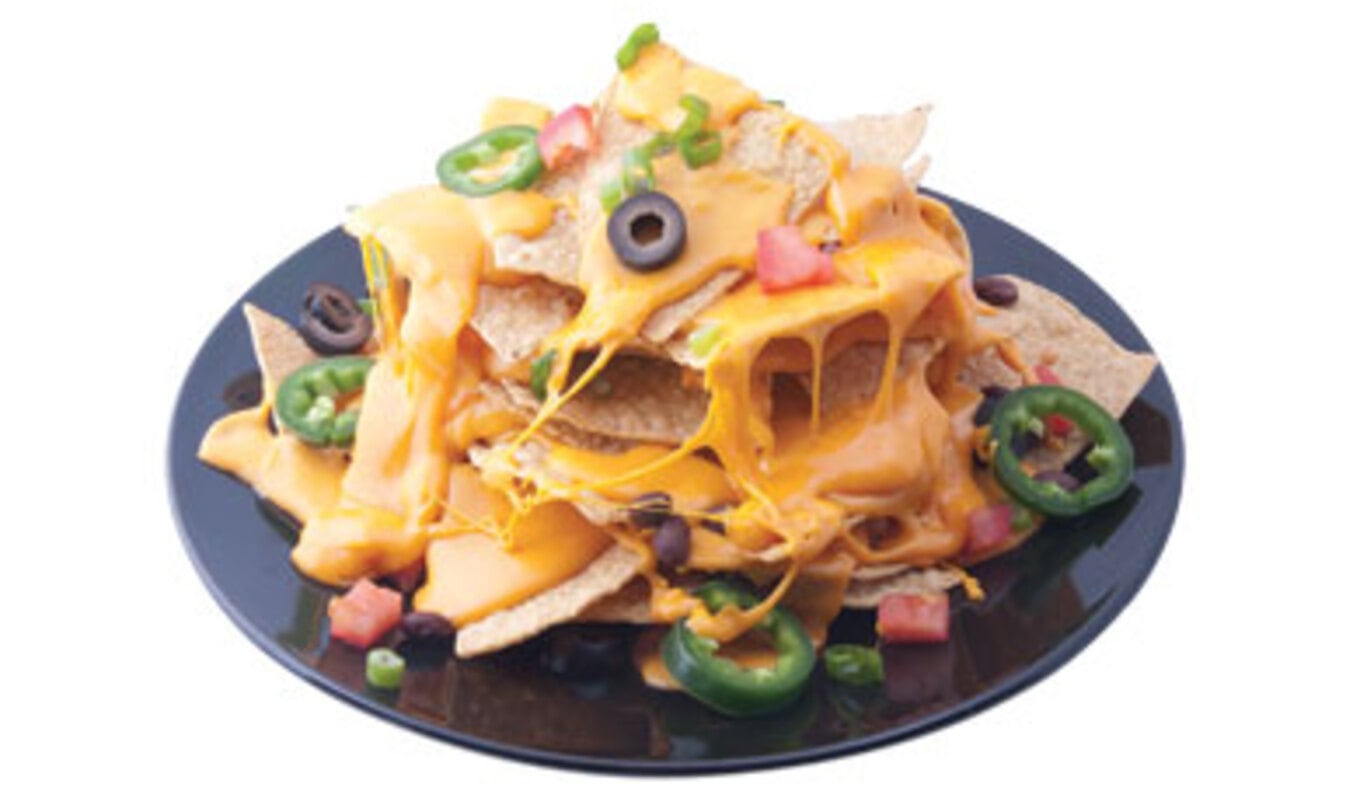 This nacho cheese sauce is perfect as a dip for chips or veggies, or drizzled on baked potatoes.
January 22, 2012
This versatile vegan cheese sauce, created by cooking instructor Katherine Lawrence, is easy to make and delicious.
What you need:
2-1/2 cups water
1 cup raw cashews
2 teaspoons chili powder
1/2 onion
4 cloves garlic
1 scallion, white and green parts
1/3 cup nutritional yeast
1-1/2 teaspoons salt
1/4 cup soy crumbles (optional)
1/4 cup diced tomatoes (optional)
1/4 cup chopped cilantro (optional)
1/4 cup chopped jalape
ños
What you do:
In a blender or food processor, add all ingredients and process until smooth.
In a small saucepan over medium-high heat, add sauce and cook for 15 to 20 minutes until desired thickness is reached. Stir often to eliminate lumps.
For a spicy vegan queso, stir in soy crumbles, tomatoes, cilantro, and jalapeños after sauce has reached desired thickness.
Click here to watch Katherine Lawrence prepare this yummy Vegan Nacho Cheese Sauce on VegNews TV.
Photo credit: Chicago Soydairy