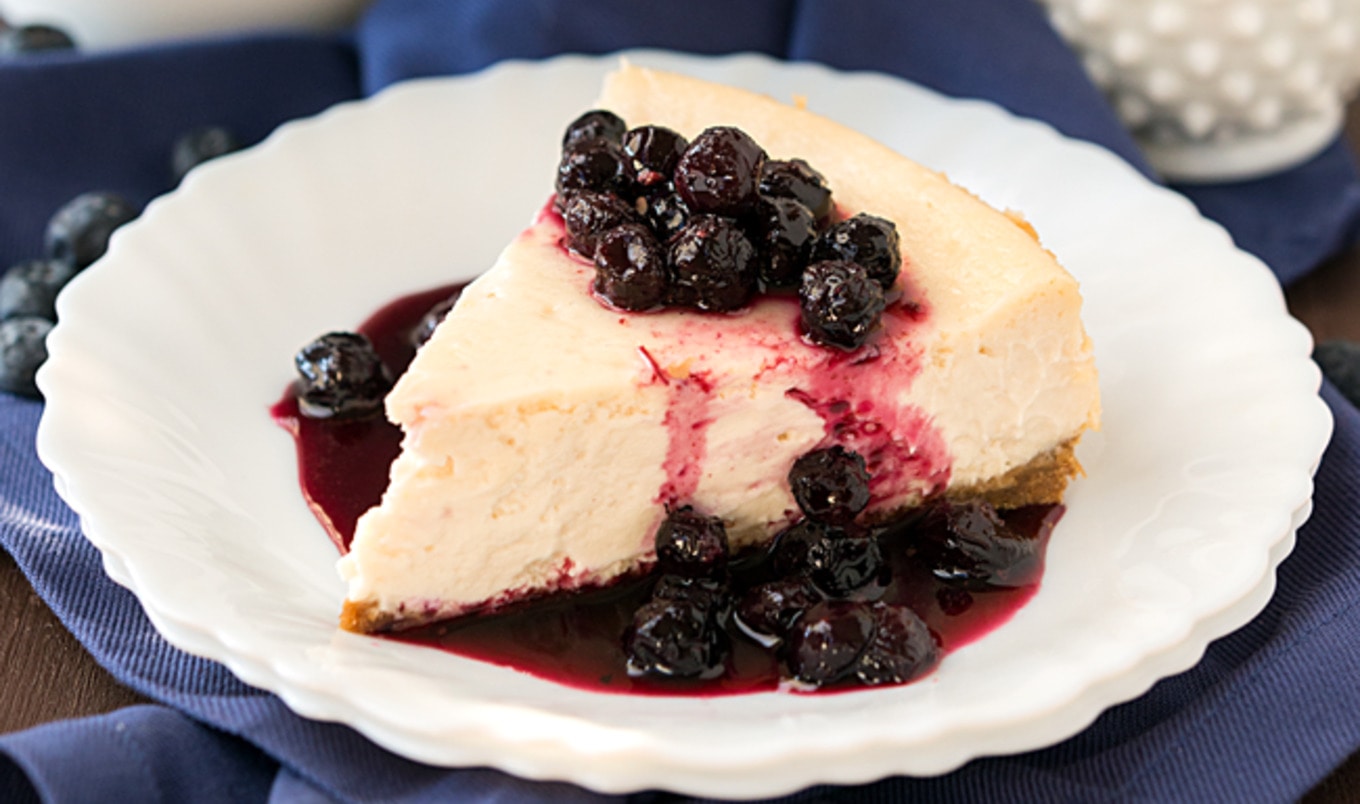 No need to make a trip to the Big Apple because we've veganized this iconic classic to make in your own oven.
September 4, 2023
Conventional New York cheesecake is made using heavy cream and sour cream for a thick, dense body, but you won't miss either in this completely dairy-free rendition from NYC Vegan: Iconic Recipes for a Taste of the Big Apple.
What you need:
1½ cups graham cracker crumbs
4 tablespoons vegan butter, melted
4 (8-ounce) containers vegan cream cheese, softened
3 tablespoons all-purpose flour
2 teaspoons lemon juice
1½ cups sugar
2 teaspoons vanilla extract
Pinch of salt
½ cup vegan sour cream
2 tablespoons egg replacer
What you do:
1. Preheat oven to 350 degrees. Into a large mixing bowl, combine graham cracker crumbs and butter and combine well with a fork. Into a greased 9-inch springform pan, press mixture firmly and evenly and form a ¼-inch crust lining the bottom and slightly up the sides of the pan. Bake for 10 minutes and allow to cool before filling.
2. Into a large mixing bowl, combine cream cheese, flour, lemon juice, sugar, extract, and salt. Using a handheld or stand mixer, mix on medium speed until sugar is dissolved and completely smooth (approximately 3 minutes). Beat in sour cream and egg replacer on low speed until well blended.
3. Pour batter into crust and bake for 15 minutes. Reduce heat to 250 degrees and bake for 40 to 60 minutes, until center is mostly set. Turn off heat and let rest for 30 minutes inside oven. After 30 minutes, remove from oven and let cool in the pan on a wire rack for 30 minutes. When cool, run a knife around the edges, but do not remove or release the side of the pan. Place in the refrigerator, uncovered, for at least 4 hours (preferably overnight).
4. When ready to serve, carefully run a knife along the side to loosen and remove the side of the pan. Store leftovers in the refrigerator for up to 5 days.
For more recipes like this, check out: