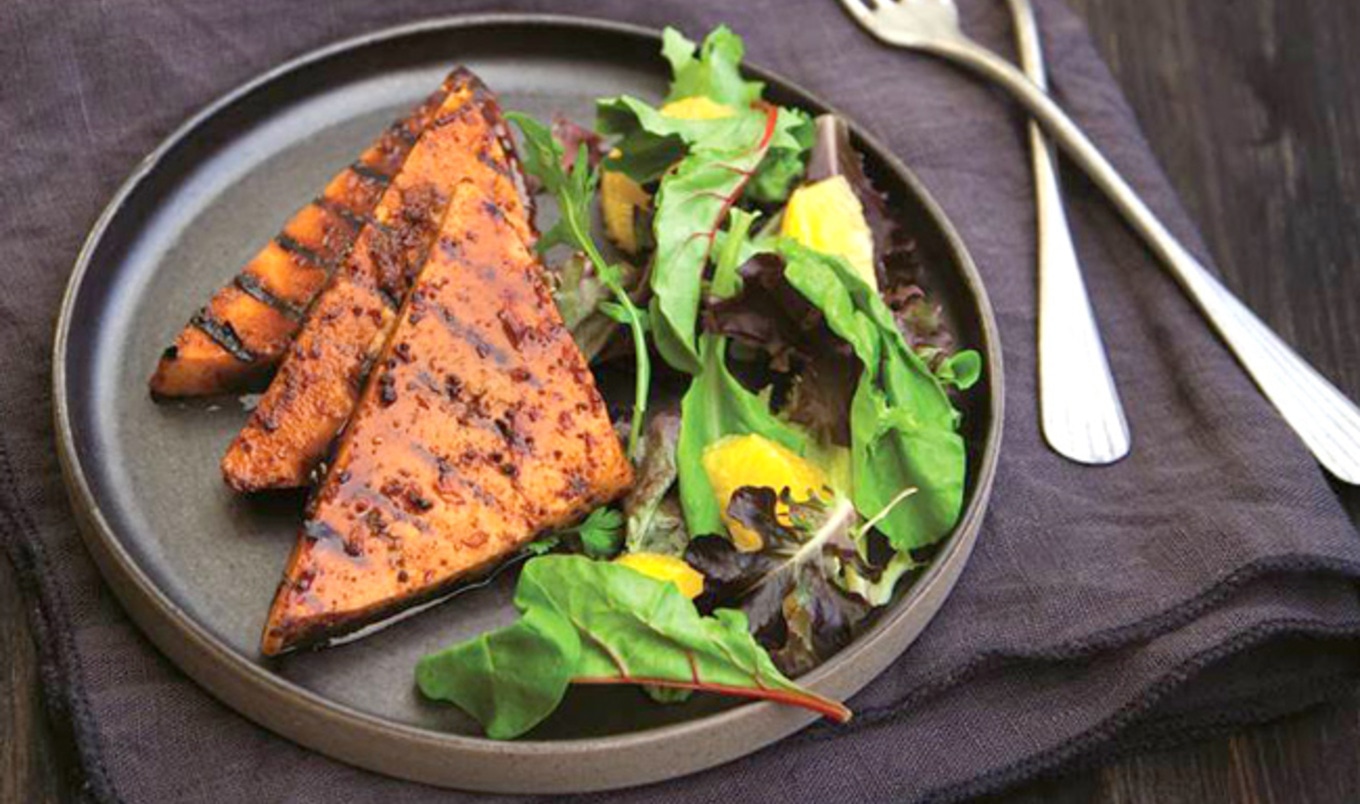 This sweet-and-savory staple is the perfect addition to salads, bowls, and sandwiches.
September 4, 2023
This easy-to-make tofu recipe from Marie Laforêt's Vegan Bible is the perfect addition to salads, stir-fries, tacos, and everything in between. Simply pick up some oranges, tofu, miso, and spices, and this tangy protein will be done in no time. No matter how you incorporate this recipe into your next meal (we love it on the grill with zucchini, eggplant, and scallions!), it's sure to be a winner.
What you need:
1 tablespoon brown barley miso
3 oranges, juiced
½ teaspoon Chinese five-spice powder
½ package (16 ounce) of firm tofu, cut into triangles about 1/2-inch thick
1 teaspoon vegetable oil
2 tablespoon agave nectar
What you do:
1. In a flat-bottomed dish, mix together miso and orange juice, and add the Chinese five-spice. Add tofu to dish, and marinade 1 to 2 hours.
2. In a sauté pan, add oil. Cook tofu slices a few minutes on each side. Mix agave with marinade and pour into pan. Reduce mixture over low heat and serve.
For more recipes like this, check out: