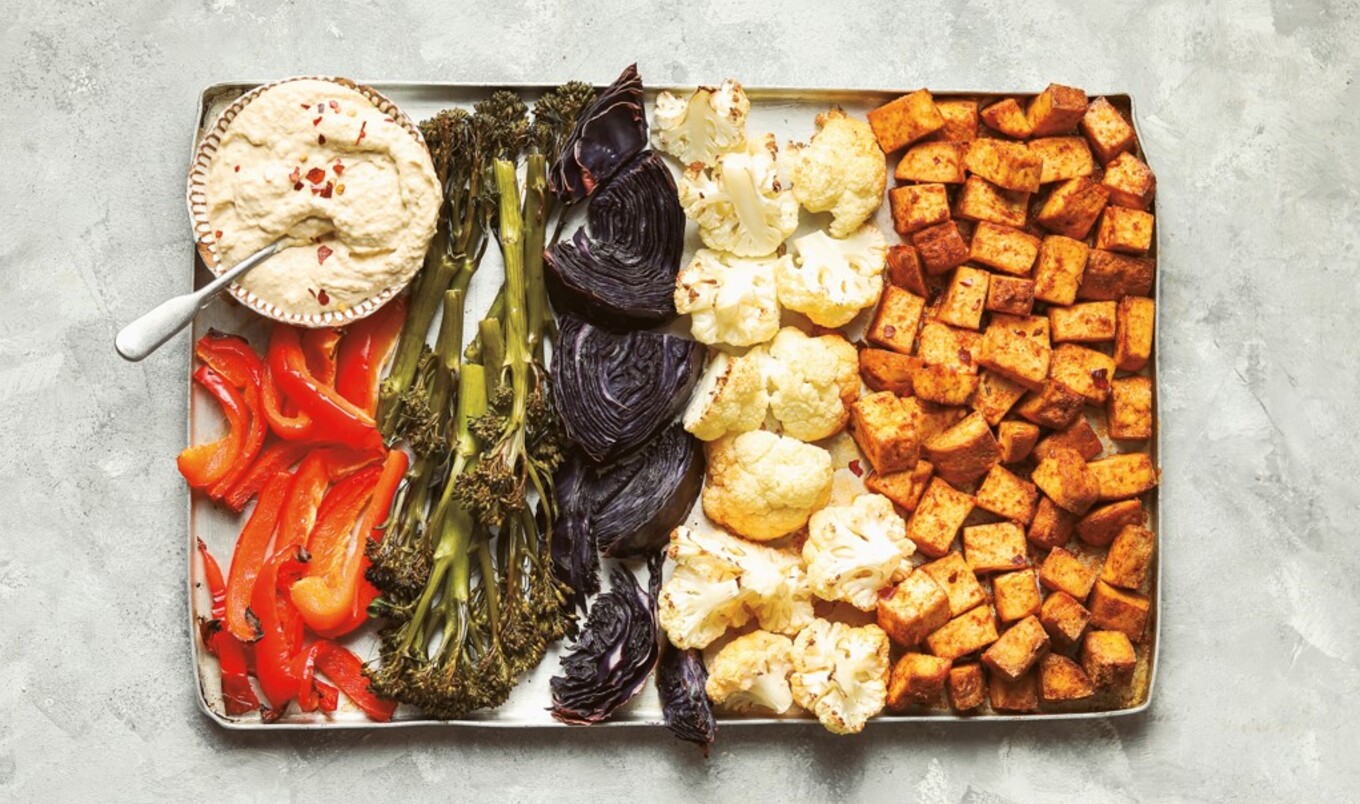 Lightly crisped, roasted vegetables and smoky protein make a foolproof, simple meal for busy weeknights.
August 11, 2022
Roasted red cabbage and smoked tofu chunks from the One-Pan Vegan cookbook pair with a dollop of hummus for a delightful flavor mix. This simple meal prep recipe will help feed your body plenty of nutritional protein even on a busy day.
What you need:
4 tablespoons olive oil, divided
1 teaspoon smoked paprika
½ teaspoon onion granules
1 pound smoked tofu, cut into ¾-inch chunks
1 red bell pepper, sliced
½ cup broccolini
¼ head red cabbage, cut into chunks
½ head cauliflower, cut into florets
Hummus, for serving
¼ teaspoon red chili flakes
What you do:
Preheat oven to 350 degrees. In a large bowl, combine 3 tablespoons of olive oil, smoked paprika, and onion granules. Add tofu chunks and stir gently to coat evenly in marinade.
On one side of a sheet pan, evenly spread tofu then add bell pepper, broccolini, cabbage, and cauliflower to other side. Drizzle remaining 1 tablespoon of olive oil over vegetables and place pan into oven to bake for 30 minutes. Remove from oven.
Serve with hummus and chili flakes.