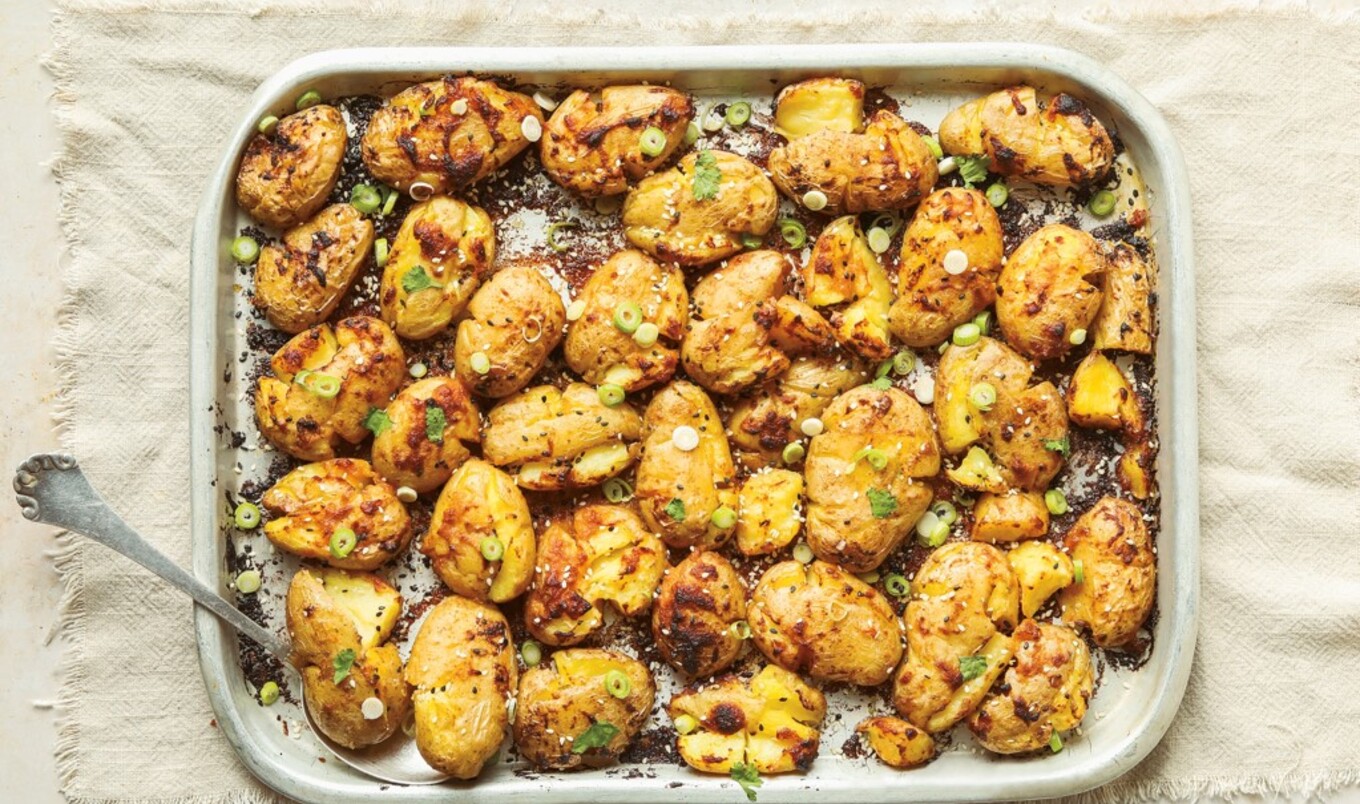 These super-simple, garlicky potatoes are sure to become an instant favorite and come together in a flash.
November 27, 2022
Smashing the potatoes in this recipe from the One-Pan Vegan cookbook makes for lots of nubbly surface area to crisp up to perfection, especially once tossed with a savory, rich, miso-infused butter. Pair with your favorite vegan protein and greens for a complete meal.
What you need:
4½ pounds baby potatoes
½ cup vegan butter
1½ tablespoon miso paste
2 cloves garlic, crushed
3 scallions, sliced
1 teaspoon sesame seeds
Fresh cilantro, for garnish
What you do:
Pierce each potato with a fork a few times to allow steam to release while cooking. In a microwave, place potatoes and cook for 10 minutes or until soft enough to smash. Set aside.
Preheat oven to 350 degrees.
In a microwave-safe glass, place butter and microwave in 10 to 15 second intervals until melted. Stir in miso and garlic until smooth.
Place potatoes on sheet pan and use the bottom of a glass jar or measuring cup to press down on potatoes until skin breaks. Drizzle with miso butter and use a spatula to toss to coat.
Place in oven and roast for 25 minutes. Remove from oven, garnish with sliced scallions, sesame seeds, and fresh cilantro. Serve warm.