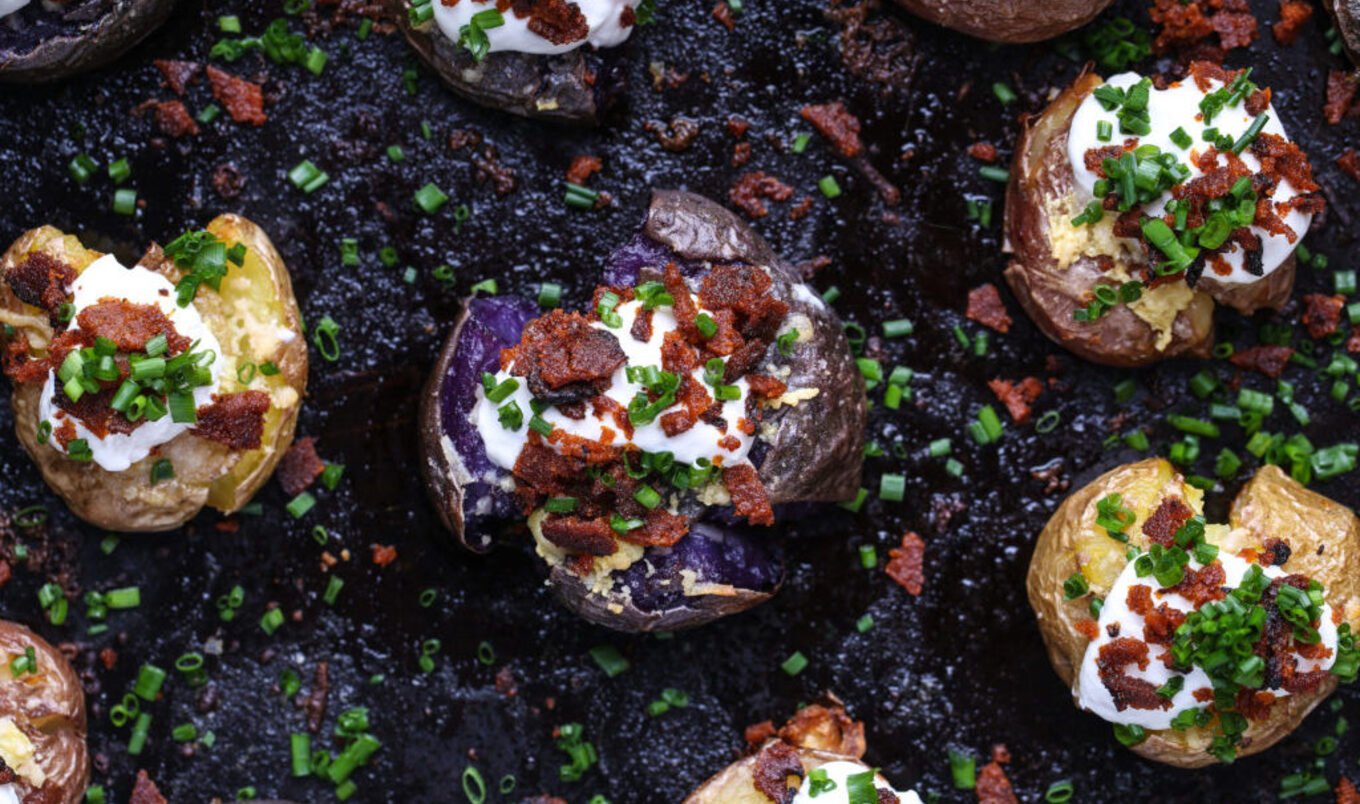 Each bite of these crispy, buttery, savory potatoes will leave you craving more.
December 10, 2022
This simple but tasty spin on classic baked potatoes from the Olives for Dinner blog is easily versatile! Swap the bacon for beefy crumbles or soyrizo, trade in the parm for shredded vegan cheddar cheese, or nix the chives and go for chopped scallions.
What you need:
1½ pounds tiny whole potatoes
1 tablespoon olive oil, for greasing
¼ cup vegan butter, melted
½ teaspoon salt
¼ teaspoon black pepper
1 tablespoon grated garlic
3 tablespoons vegan parmesan
1 cup vegan bacon, crisped in pan and chopped
2 tablespoons chopped chives
What you do:
Into a large pot, place potatoes and cover with cold water. Bring to a boil, then parboil for about 20 minutes. Preheat oven to 500 degrees.
Drain potatoes and dry well. Lightly grease baking sheet with oil, place potatoes on sheet, and gently smash each with a potato smasher. Only press down about halfway.
Brush tops of potatoes with melted vegan butter, and sprinkle with salt and pepper. Place in oven on lower rack and bake for 10 minutes. Remove from oven and top each potato with garlic and vegan parmesan.
Place back into oven on top rack, and bake for 10 minutes more. Place a dollop of vegan sour cream on each and put back into oven to slightly warm. Remove from oven and top each potato with vegan bacon and chives. Serve immediately, with extra toppings on side if desired.