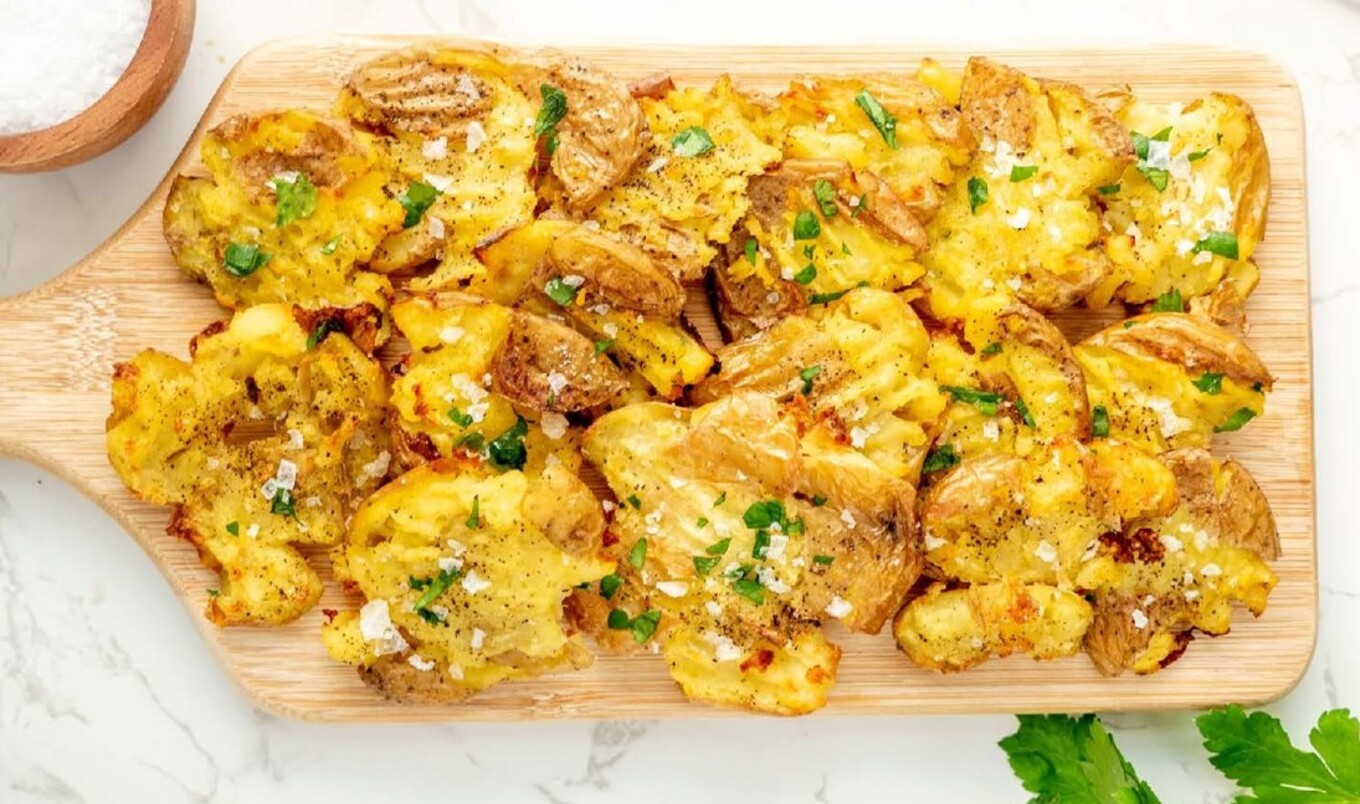 These smashed potatoes make lovely appetizers and are as crispy on the outside as they are fluffy on the inside.
December 6, 2022
These golden-brown crispy potatoes from the Mostly Plant-Based cookbook are made with just a handful of ingredients, but you can top them with whatever your heart desires. Think vegan parmesan, red pepper flakes, chopped fresh dill, or chives.
What you need:
3½ cups small yellow potatoes, scrubbed
1 tablespoon olive oil
½ teaspoon salt
⅛ teaspoon black pepper
2 tablespoons finely chopped fresh parsley, for garnish
Flaky salt, for topping
What you do:
Into a large pot, place potatoes and cover with cool water. Bring to a boil over medium-high heat and cook until soft and easy to pierce, 15 to 20 minutes.
Preheat oven to 425 degrees and grease two sheet pans with cooking spray. Drain potatoes and let cool and dry for 5 minutes.
Onto prepared pans, evenly distribute potatoes and, using a knife, make a small slit in top of each potato, and then use a fork to gently smash each potato until ¼-inch thick.
In a small bowl, combine oil, salt, and pepper. Use a pastry brush to brush oil over potatoes.
Place in oven and bake for 30 to 35 minutes, or until golden and crisp. Sprinkle parsley and flaky salt on top and serve hot.