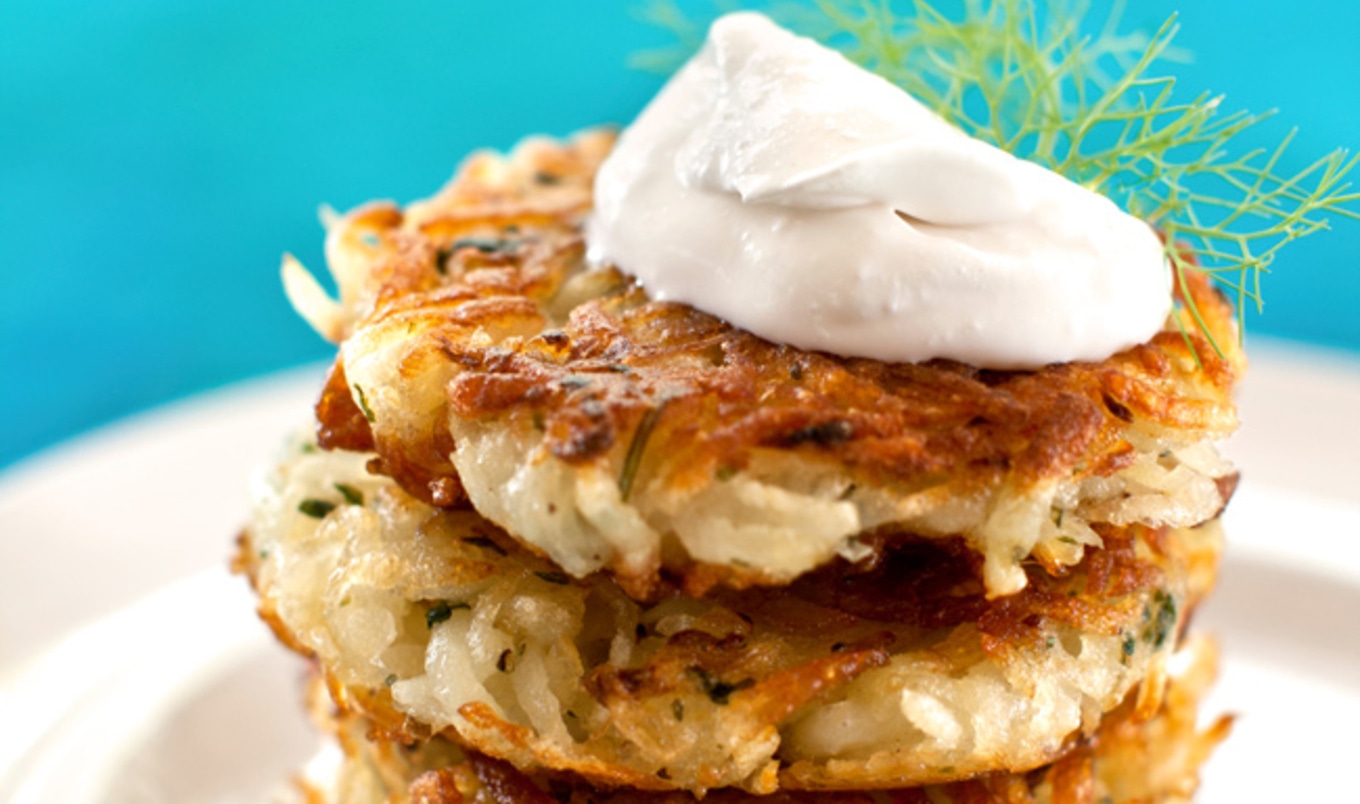 These easy, crispy vegan potato latkes are perfect topped with applesauce or dairy-free sour cream.
December 13, 2022
Dollop these crispy treats with applesauce or vegan sour cream, and if you happen to feel like spinning a dreidel, we say go for it.
What you need:
1½ pounds russet potatoes
1 small yellow onion
1 tablespoon minced fresh parsley
¼ cup flour
½ teaspoon baking powder
1 teaspoon salt
¼ teaspoon freshly ground black pepper
Safflower oil, for frying
What you do:
1. Peel and grate potatoes, then place in a colander and set over a large bowl. Using your hands, squeeze out excess liquid from the potatoes. Pour off liquid and place potatoes in bowl. Grate onion and add to potatoes along with parsley, flour, baking powder, salt, and pepper, and mix well.
2. Preheat oven to 275 degrees. In a large skillet over medium heat, heat a thin layer of oil. Take a heaping tablespoon of batter and flatten it before gently placing it in hot oil. Make three or four more potato pancakes this way, and add to skillet without crowding pan. Fry until golden brown on both sides, turning once, about 8 minutes total.
3. Repeat with remaining potato mixture, adding more oil as necessary. Remove cooked potato pancakes to paper towels to drain, then transfer to an ovenproof platter and keep warm in oven until all pancakes are cooked.