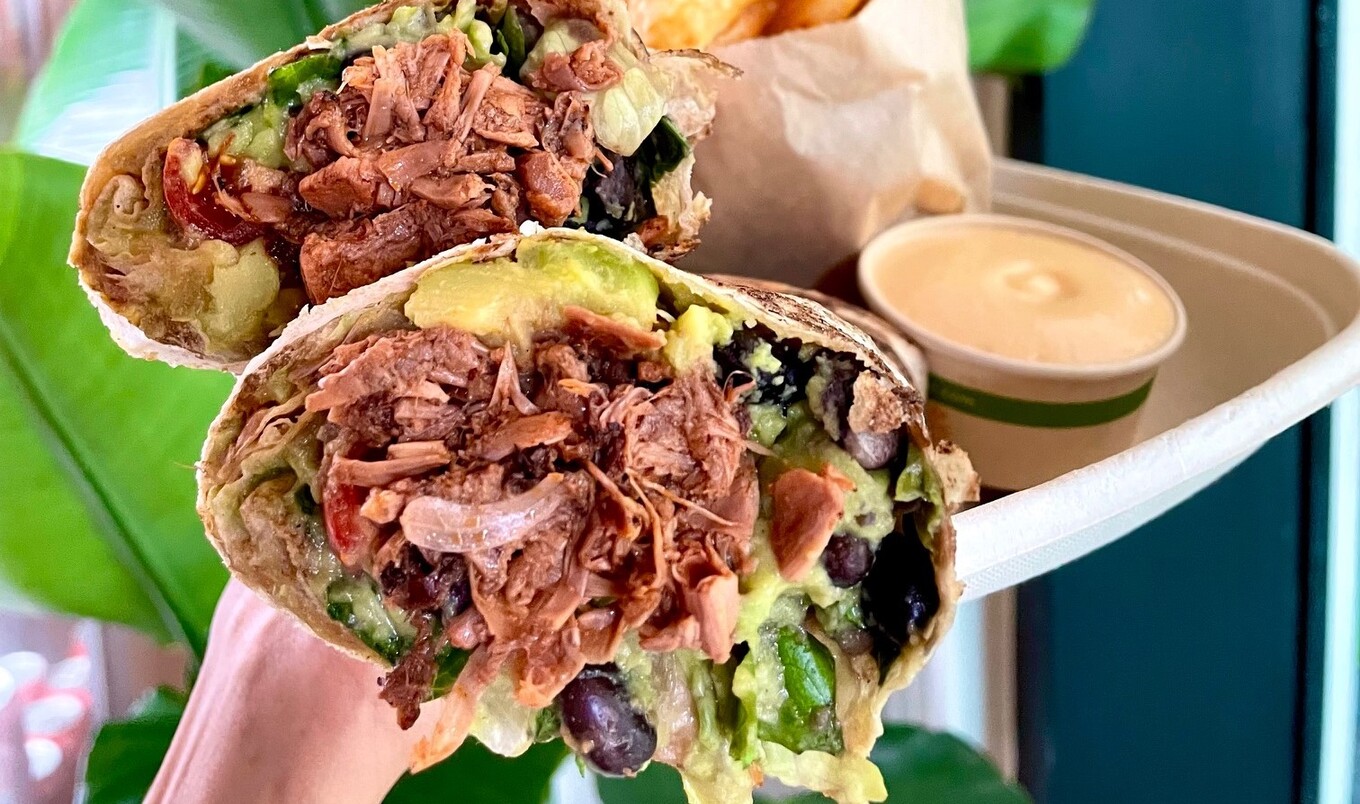 This plant-based take on a traditional Venezuelan dish offers a meaty, flavorful swap in the form of jackfruit.
February 6, 2023
Miami-based fast-casual eatery Happea's is sharing its secrets for achieving the perfect meaty, tender plant-based beef using jackfruit. Serve it the way the eatery does by adding to a bowl with white rice, black beans, sweet plantain, roasted mushrooms, caramelized onions, pickled red onion, and microgreens.
What you need:
2 tablespoons vegetable oil
2 large yellow onions, chopped
2 teaspoons salt, divided
2 teaspoons paprika
6 garlic cloves, minced
4 cans of jackfruit, drained and rinsed
2 beets, juiced
What you do:
In a medium pan over medium heat, warm oil and sauté onions with 1 teaspoon of salt until caramelized, about 10 minutes. Add paprika and garlic, stir, and cook for 9 minutes, stirring occasionally.
Add jackfruit and beet juice, and mix well. Add water just until all ingredients are covered and bring to a boil. Add remaining teaspoon of salt and stir. Reduce heat to low and simmer for 45 minutes. Strain out all liquid.
Preheat oven to 400 degrees. Onto a baking sheet, evenly spread mixture. Roast in oven for 30 minutes, or until darkened. Remove from oven and add to your favorite dishes.