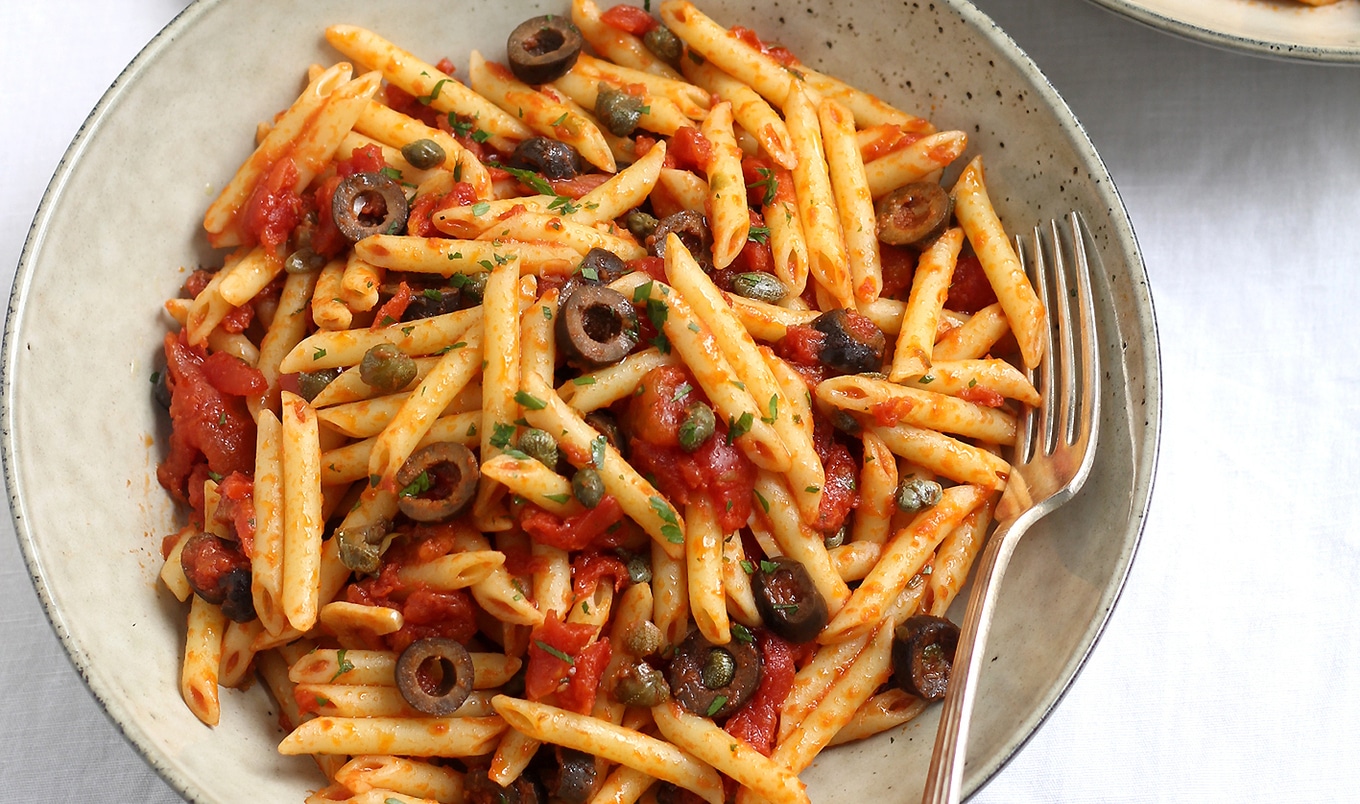 This simple Puttanesca comes together in a flash with only a few pantry ingredients.
May 19, 2023
Olives, capers, and crushed nori add a salty, umami flavor that traditionally comes from anchovies in puttanesca sauce in this plant-based Italian recipe from the A Vegan Summer in Southern Italy cookbook.
What you need:
3 cups dried penne or spaghetti
3 tablespoons olive oil
2 garlic cloves, thinly sliced
1 chili, finely diced
1½ cups diced canned tomatoes
½ cup black olives
¼ cup capers
½ crushed nori sheet
¼ cup parsley, chopped
¼ teaspoon salt
What you do:
In a large pot of salted boiling water, cook pasta until al dente according to package directions. Drain, reserving ½ cup pasta cooking water.
In a skillet over medium heat, warm oil. Add garlic and chili. Lower heat and cook for 1 minute, being careful not to burn garlic.
Stir in tomatoes, olives, capers, and nori. Cover and simmer for approximately 10 minutes, stirring often.
Transfer cooked pasta to sauce and stir in pasta water. Sprinkle with parsley and salt, and give a gentle stir. Serve warm.
For more recipes like this, check out: