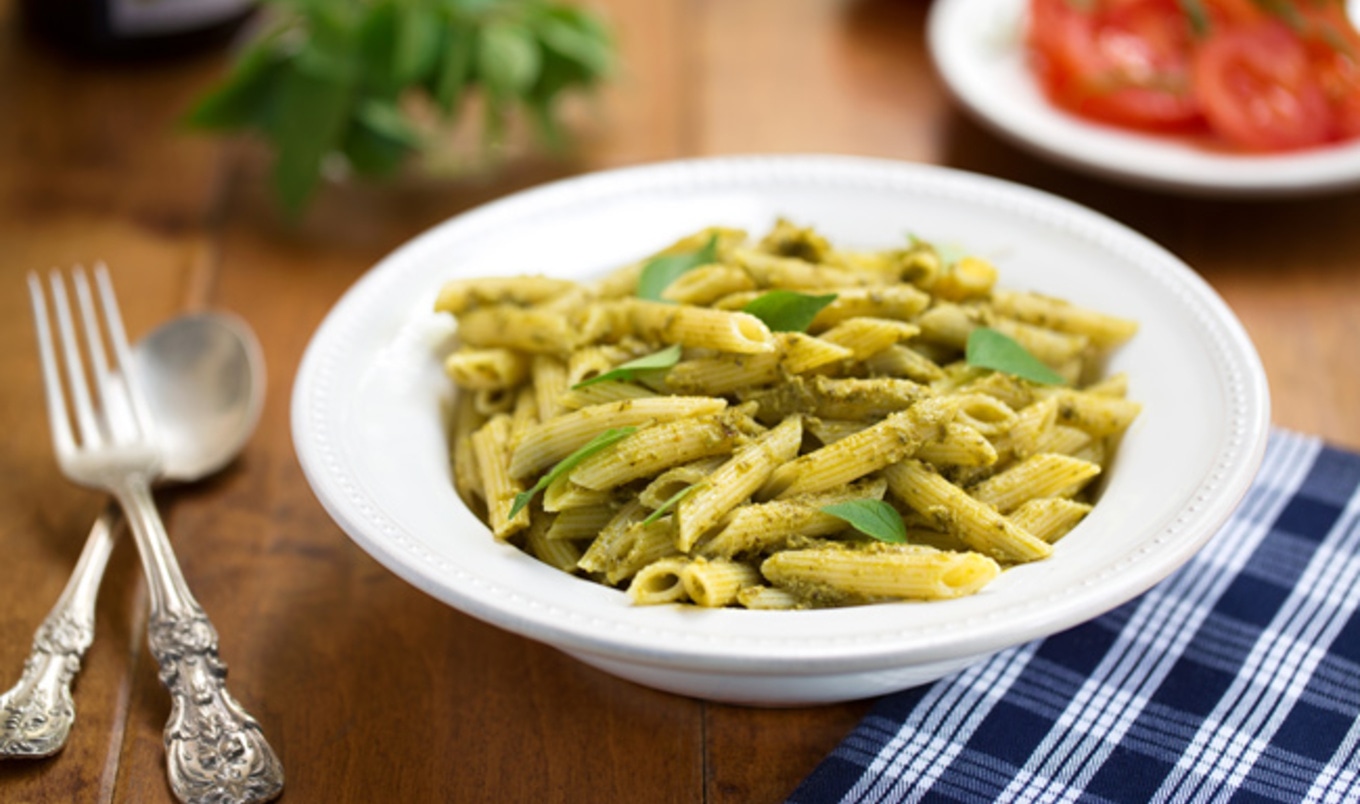 This can be adapted to the season and your pantry. If you have loads of basil, use all basil and no spinach; if you don't have much, use what you have and add more spinach.
April 27, 2016
What you need:
1 cup lightly packed basil leaves
5 ounces washed spinach
1/2 cup or more of walnuts
2 cloves garlic, chopped
2 tablespoons fresh lemon juice or mild vinegar (cider or brown rice)
1 teaspoon salt
Water as necessary
What you do:
Blend all in food processor fitted with metal blades. Add some water as necessary to make a creamy consistency. Toss with hot, freshly cooked pasta. Serve with Marinated Tomatoes.