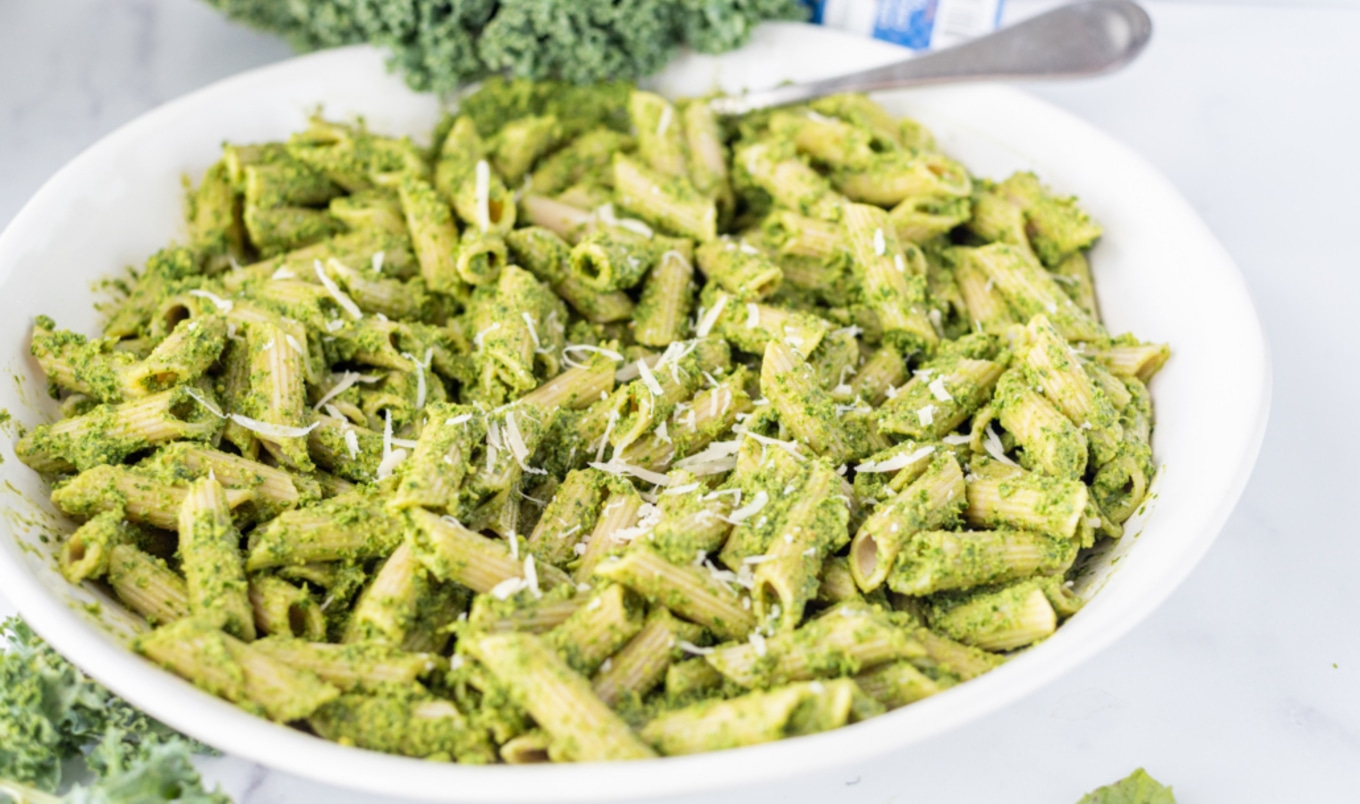 This super simple dinner comes together in just 15 minutes and packs in the vegetables with a nutty, herbed kale pesto.
January 2, 2023
Add air fryer vegan chicken or tofu to this quick and easy pesto pasta from the HealthyGirl Kitchen blog to round out the meal. Not a fan of kale? Try subbing in equal parts spinach in this oil-free pesto.
What you need:
2 cups kale
2 cups fresh basil
½ cup nutritional yeast
½ cup almonds
2 lemons, juiced
1 teaspoon salt
2 cloves fresh garlic
1 (12-ounce bag) pasta, cooked according to package directions
What you do:
Into a food processor, add kale, basil, nutritional yeast, almonds, lemon juice, salt, and garlic, and pulse until smooth, scraping down sides as necessary.
Into a large bowl, add cooked pasta and pesto and stir until coated. Serve immediately.