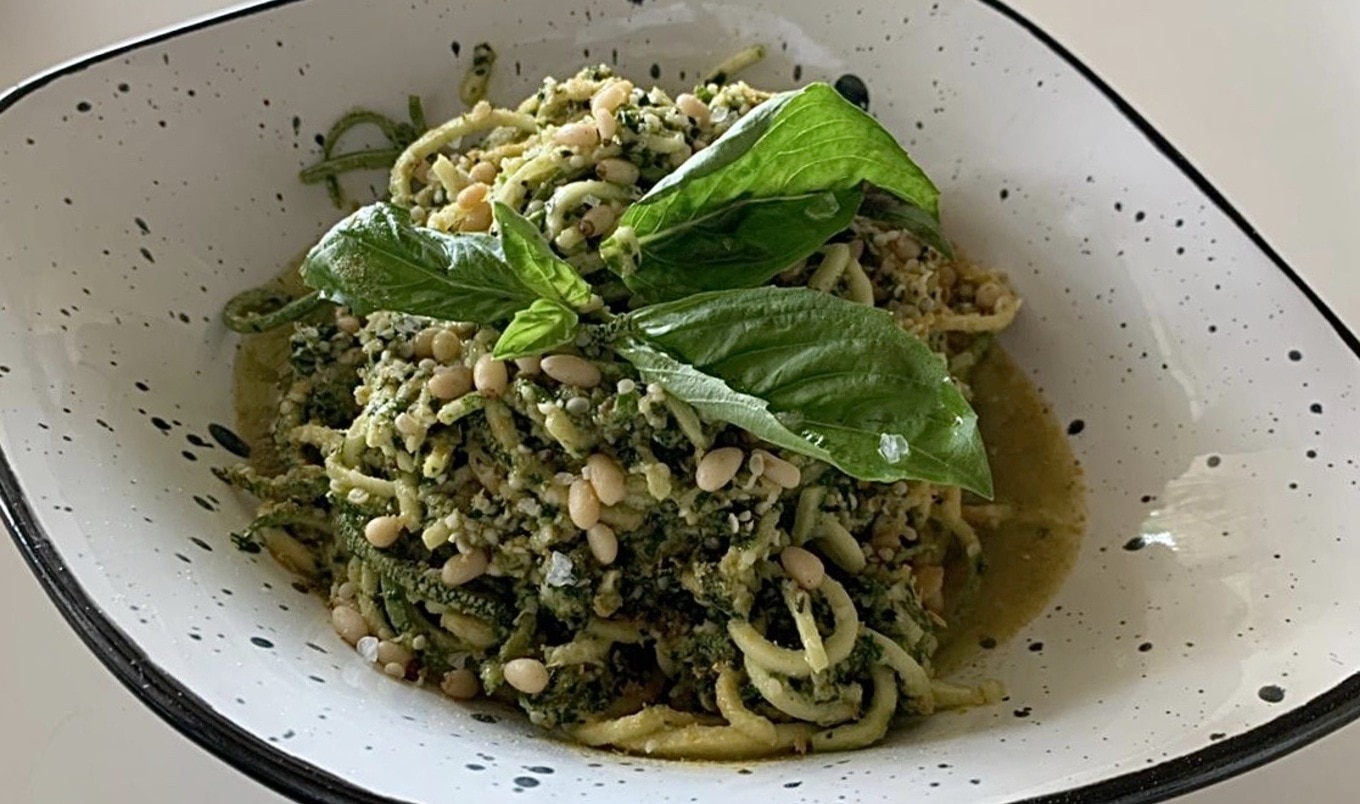 This fresh, gluten-free take on pasta comes together in just 10 minutes and is perfect for summer months.
August 8, 2020
This gorgeous, vegetable-forward recipe comes from Palmaïa–The House of AïA, a new resort in Mexico's Riviera Maya, that serves a 100-percent vegan menu. Pair with a chilled glass of vegan wine for the ultimate warm weather meal.
What you need:
4 garlic cloves
½ cup + 3 tablespoons olive oil, divided
½ teaspoon black pepper
½ cup raw cashews
½ cup raw pine nuts
¼ teaspoon nutmeg
¼ cup + 2 tablespoons nutritional yeast
⅓ teaspoon salt
2 cups fresh basil
2 tablespoons lemon juice
3 large zucchini
What you do:
Into a food processor, add garlic, 3 tablespoons olive oil, black pepper, cashews, pine nuts, and nutmeg. Process until smooth. Add nutritional yeast and salt and process to combine. Add basil and 1/4 cup of olive oil and process again. Finally, add lemon juice and process until combined. Set aside.
Spiralize zucchini and transfer into a large bowl. Mix in pesto until well-coated.
Serve noodles in a bowl or platter, sprinkled with more nutritional yeast and a drizzle of remaining olive oil.
Photo credit: The House of AiA