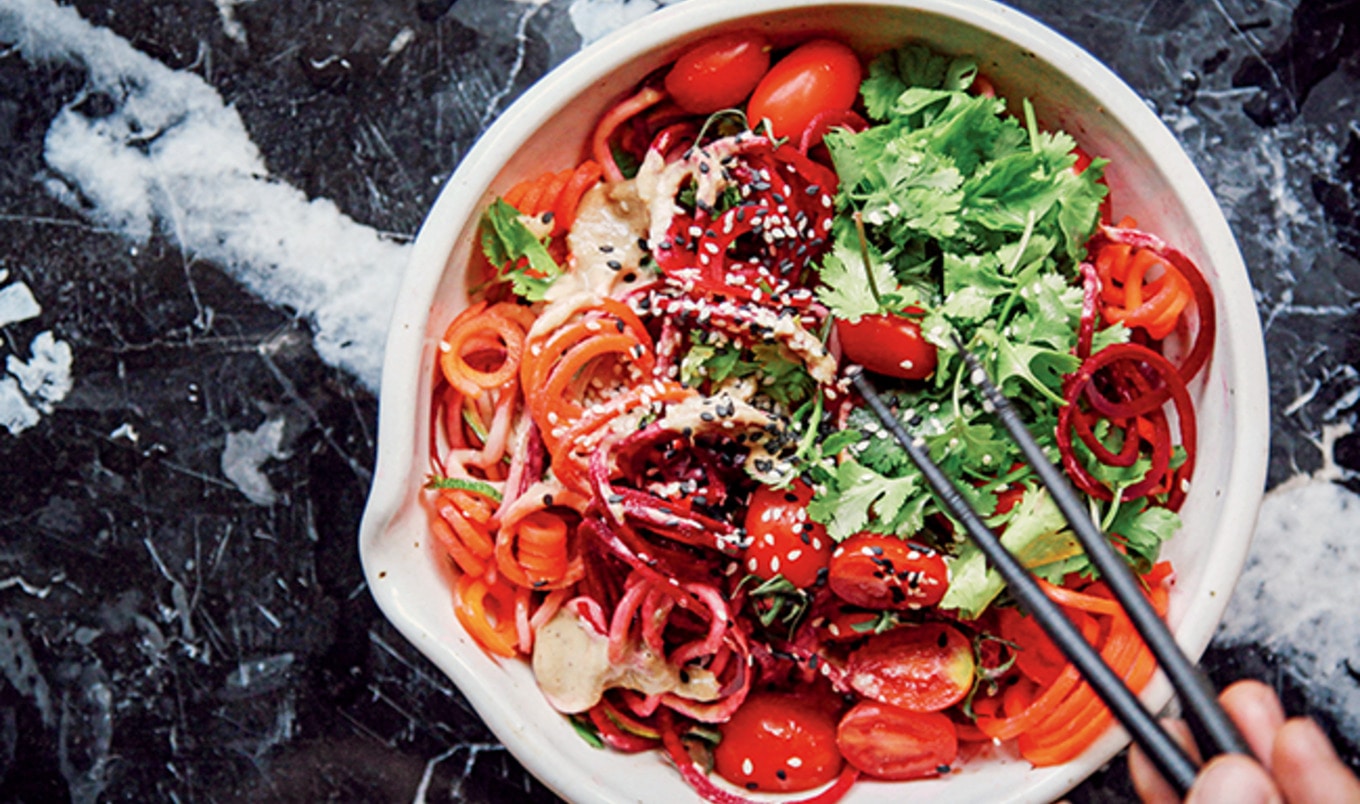 A fragrant, flavorful sauce and fresh vegetable noodles come together in no time for a quick and easy raw meal.
July 1, 2021
What you need:
For the sauce:
2 tablespoons tamarind paste
½ cup hot water, as needed
2 tablespoon-chunk ginger, peeled
4 garlic cloves, peeled
2 teaspoons maple syrup
2 teaspoons tamari
2 tablespoons tahini
For the noodles:
2 beets
2 zucchinis
2 large carrots
For the toppings:
1 cup chopped baby tomatoes
1 cup cilantro leaves
½ teaspoon white sesame seeds (optional)
½ teaspoon black sesame seeds (optional)
What you do:
1. For the sauce, into a blender, add all ingredients and blend until smooth, adding water as needed.
2. For the noodles, wash, peel, and slice beets, zucchini, and carrots using a spiralizer.
3. Toss noodles with the sauce and garnish with toppings.