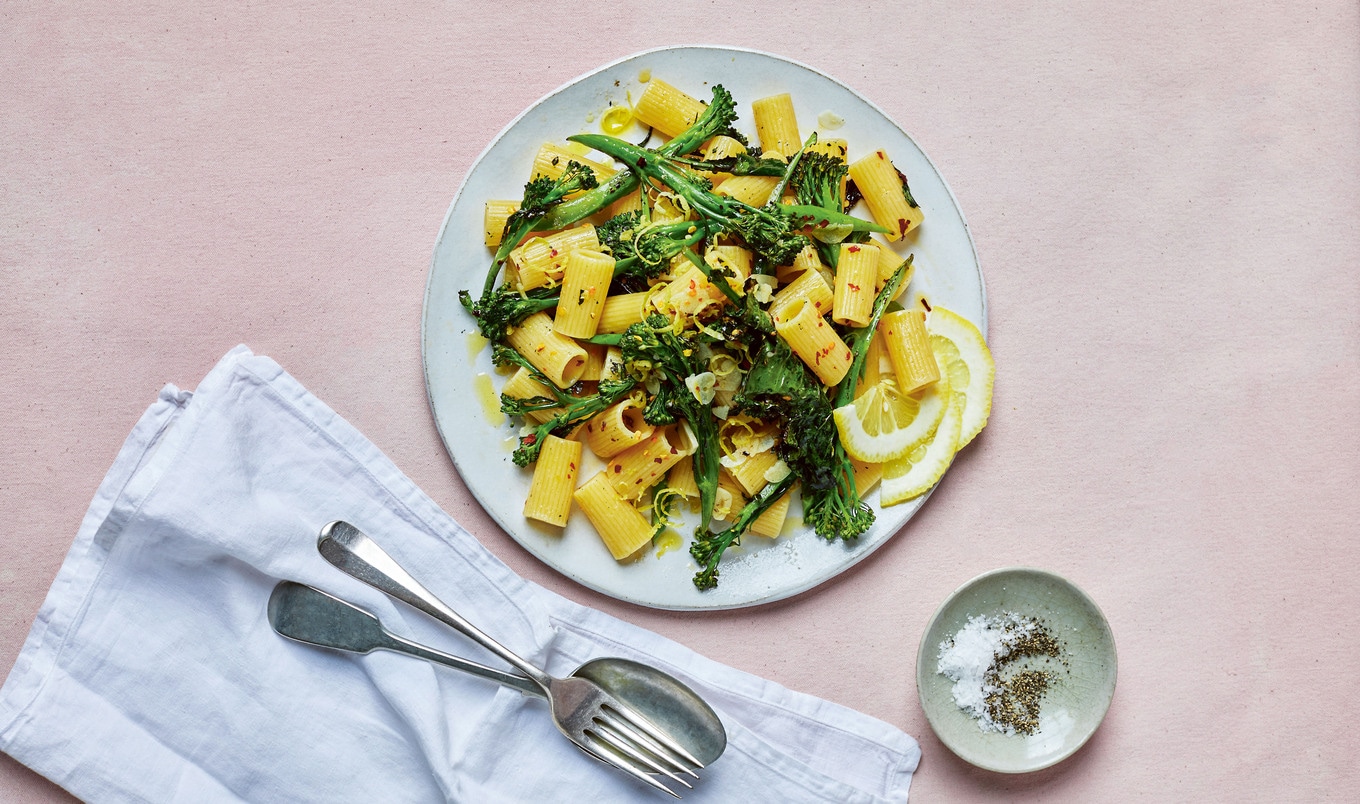 Roasting broccoli takes the humble vegetable to new flavor levels. Combine with a hint of chili, garlic, and lemon for a satisfying dinner.
April 19, 2023
Minimal preparation is required for this simple, fresh, bright tasting pasta dish from Katy Beskow's Five Ingredient Vegan cookbook. Our tip? Add some tangy vegan ricotta for added creaminess.
What you need:
1 cup broccoli florets
1 tablespoon olive oil, plus extra
1 teaspoon dried chili flakes, divided
2 garlic cloves, thinly sliced
1½ cups dried rigatoni pasta
Zest and juice of 1 lemon, plus some lemon slices for serving
½ teaspoon salt
½ teaspoon black pepper
What you do:
Preheat oven to 400 degrees. On a baking sheet, arrange broccoli evenly and drizzle with oil. Sprinkle with ½ teaspoon chili flakes and garlic slices, and roast for 10 minutes until broccoli appears golden at edges and slightly crisp.
While the broccoli cooks, bring a medium pot of water to a boil over medium-high heat, and cook pasta for 8 minutes until al dente. Remove from heat and drain thoroughly.
Add pasta to a serving dish and top with broccoli, remaining chili flakes, and garlic slices. Drizzle with a little extra oil, sprinkle with lemon zest and juice. Mix well.
Toss once more with salt and pepper and serve with a few lemon slices for squeezing over.