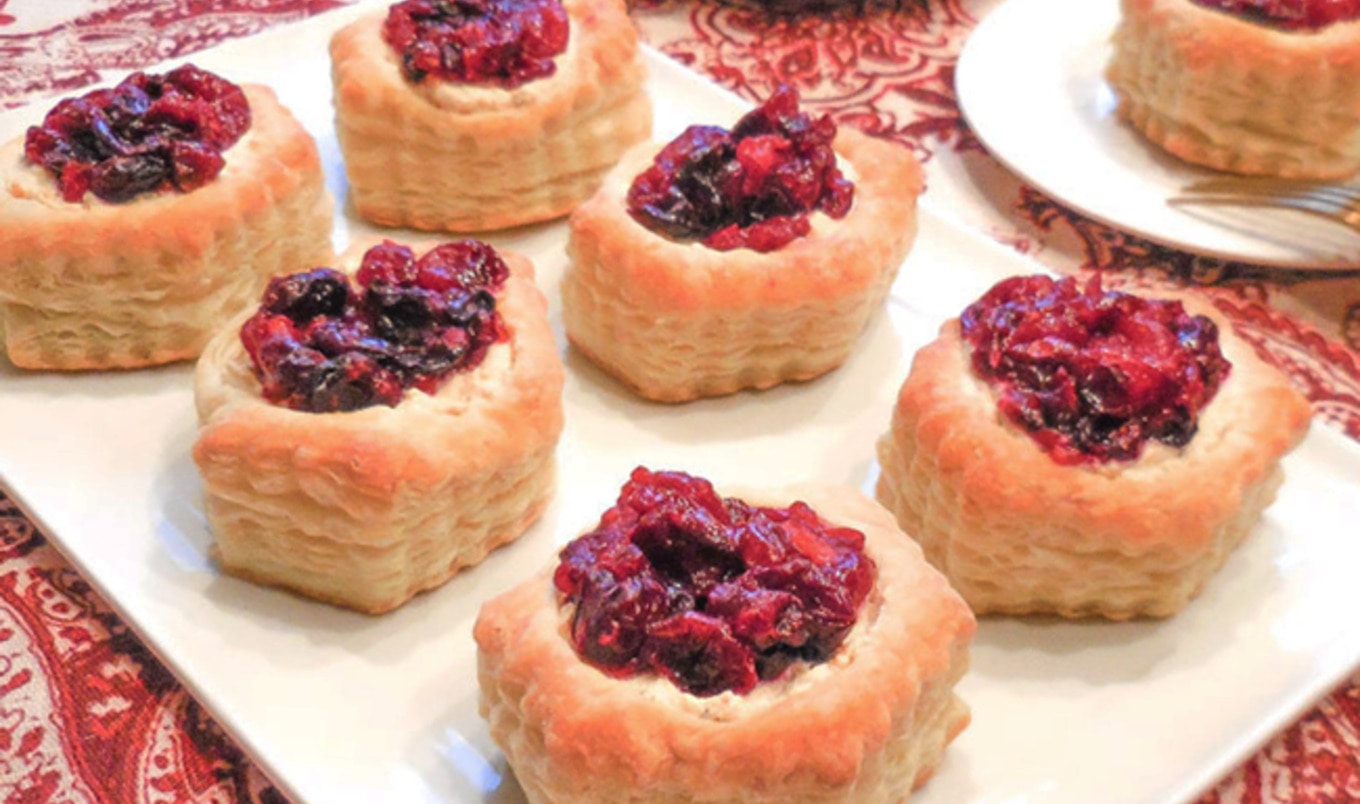 These pastries can be made in advance and are versatile enough to serve as an appetizer, side, or dessert!
November 21, 2022
Enjoy the classic holiday flavor pairing of cranberry and orange in a fresh, new way. Here, we're filling baked puff-pastry shells with homemade, orange-infused tofu ricotta and tangy, sweet-roasted cranberries for a tasty treat that is both easy and elegant.
What you need:
12 vegan puff pastry shells
For the ricotta:
1 15-ounce block extra firm tofu, drained
1½ teaspoons olive oil
2 tablespoons lemon juice
2 teaspoons sea salt
1½ teaspoons ground black pepper
¼ cup orange juice
2 tablespoons orange zest
For the cranberries:
3 cups fresh cranberries
3 tablespoons agave syrup
1 tablespoon white balsamic vinegar
What you do:
1. Prepare puff pastry shells according to package directions.
2. For the ricotta, into a food processor, add tofu, oil, lemon juice, salt, pepper, orange juice, and orange zest. Pulse to blend well.
3. For the cranberries, preheat oven to 425 degrees. Into a medium-sized mixing bowl, add cranberries, syrup, and vinegar, and toss to coat. On a rimmed baking sheet, arrange cranberries in a single layer. Bake 10 minutes, until cranberries are softened and are beginning to burst.
4. To serve, spoon 2 tablespoons ricotta into each of the prepared puff pastry shells. Top each ricotta-filled shell with 1 tablespoon of cranberries.