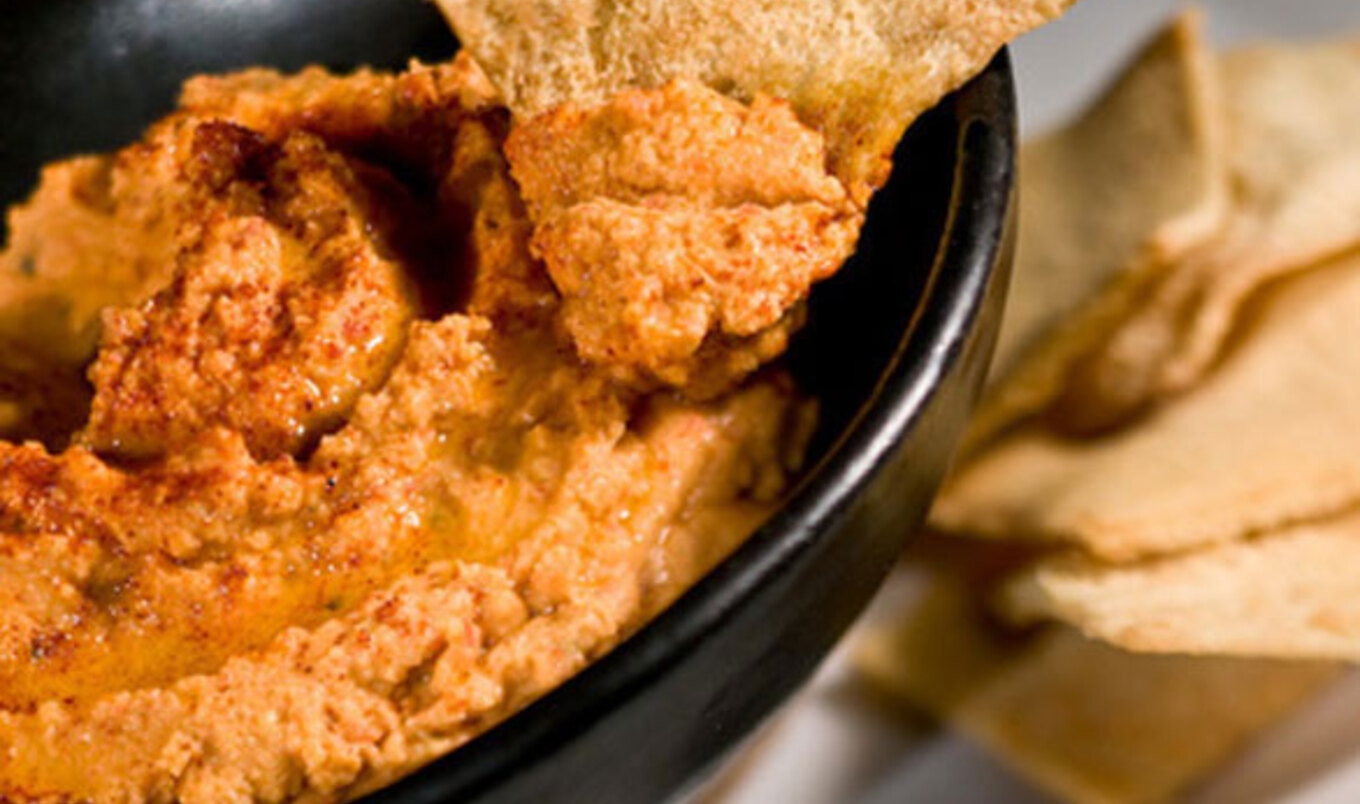 This dip is not only easy, quick, and delectable, it doubles as a disappearing act. Try and find any remnants minutes after it's been served!
October 3, 2008
It's almost cheating to call this delicious dip a recipe, since it takes all of about 10 seconds to throw together. Since it also takes roughly 10 seconds for the bowl to be completely scraped clean, we'll call it even. This dip is sure to impress whether served on pita chips, fresh veggies, or slathered onto a roasted vegetable sandwich. Of course, eating it straight from the bowl with a spoon may not be socially acceptable, but we'll never tell!
Makes 1 cup
What you need:
2 large pieces of roasted red pepper from a jar
1 cup raw cashew pieces
Water as needed
Salt and pepper to taste
What you do:
In a food processor, combine the roasted red pepper and cashew pieces until smooth, about 4 minutes. Add water 1 tablespoon at a time until desired consistency is achieved.
Season with salt and pepper, and serve as a dip for raw vegetables, rice cakes, or crackers.
Click here for more delicious recipes:
Black Bean Dip
Pesto Crostini
Chilled Spinach Dip