Sorry kids—we hate to be the bearers of bad news, but it's back-to-school season. And while young people might dread having to wake up early and do homework every afternoon, many parents are excited for their children to be busy again. That said, preparing school lunches can be one stressful aspect for parents who want to provide healthy vegan meals for their children. With this in mind, we're highlighting five easy-to-make meals (and one dessert!) that'll have all the other kids wanting to trade lunches.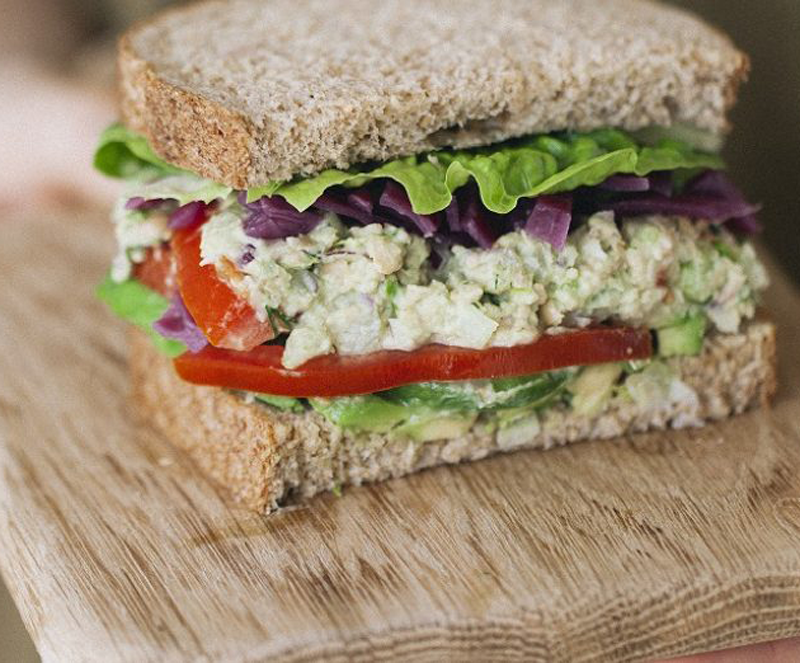 Veganuary
1. Sandwiches
Nothing says "stress-free" like sandwiches, which is one reason to make delicious and creative vegan sandwiches a school-lunch centerpiece. We love Veganuary's Chickpea Tuna Sandwiches recipe because you can enjoy it between two slices of bread or on top of crackers (we recommend Late July Organic Classic Rich Crackers). Add some lettuce, tomato, and avocado to the sandwich, and your children have themselves a hearty, healthy, and tasty lunch. Pro tip: These sandwiches also work for grown-up kids who need a good meal at the office.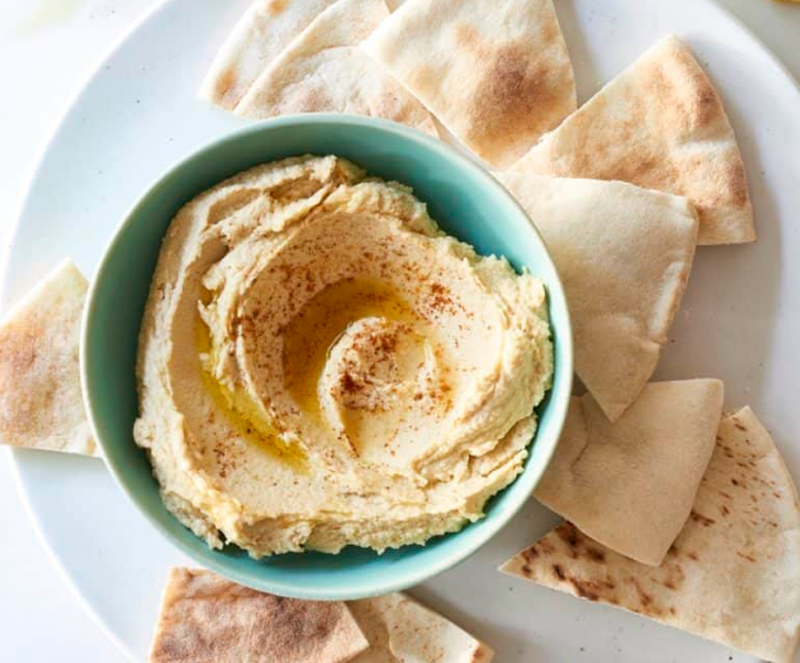 The Blender Girl
2. Pita pockets
If we had it our way, the word "hummus" would be right below the word "delicious" in every dictionary. And, because of this belief, there's no more delicious lunch than a pita pocket slathered with yummy hummus. If you have enough time to make your child's hummus from scratch, try this simple recipe from The Blender Girl. If not, you (and your children) are still in luck, as many grocery and convenience stores carry pre-made hummus. Add some carrots and cucumber for your children to share with friends, or up the awesomeness factor by including a few falafel balls.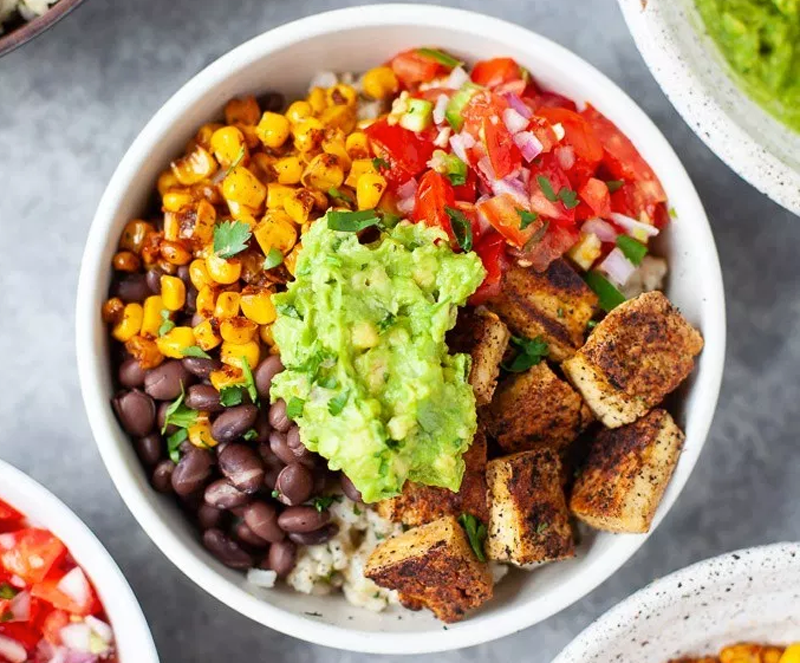 Kara Lydon
3. Mexican bowl
A plate of rice and beans is one of the easiest meals for vegans to make. However, you can kick it up a notch for your child's lunch thanks to this Chipotle-inspired burrito bowl created by Kara Lydon. Made with long grain brown rice, cilantro, corn, chili powder, chipotle powder, extra-firm tofu, black beans, and avocado, this bowl tastes equally delicious at room temperature as it does piping hot. Just remember to save some for yourself.

The Fitchen
4. Cold pasta salad
This cold pasta salad from The Fitchen takes a mere 15 minutes to make and will keep your child full until dinner. And, by incorporating two cups of farfalle pasta and 12 ounces of asparagus, this meal serves eight, which means school lunches are set for the week (or you can take some to work)!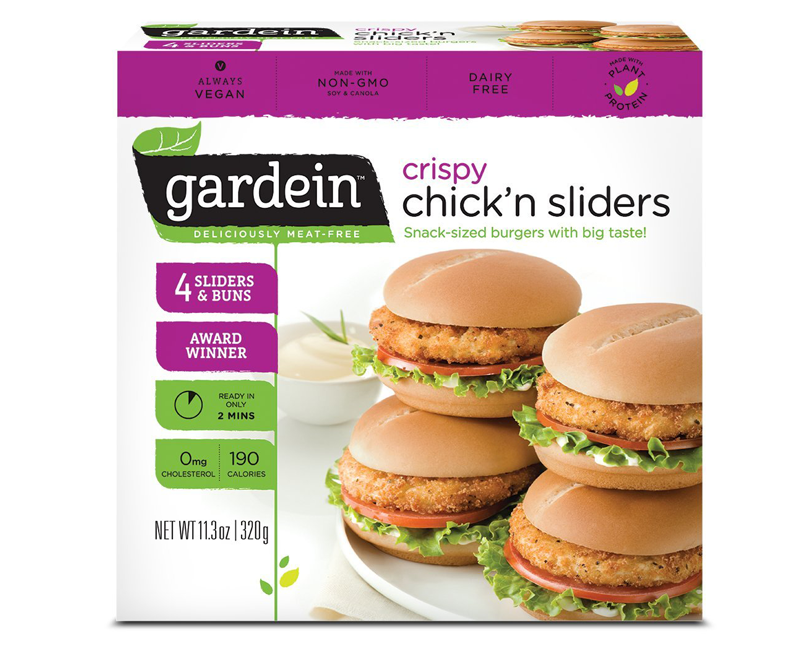 Gardein
5. Gardein sliders
Gardein Chick'n Sliders are perfect for school lunches because all your child needs to prepare them is the cafeteria microwave. Each serving comes with only four grams of sugar, meaning your son or daughter will get a healthy mini-sandwich that won't have him or her bouncing off the walls. Your child's teacher will thank you at the first parent-teacher conference.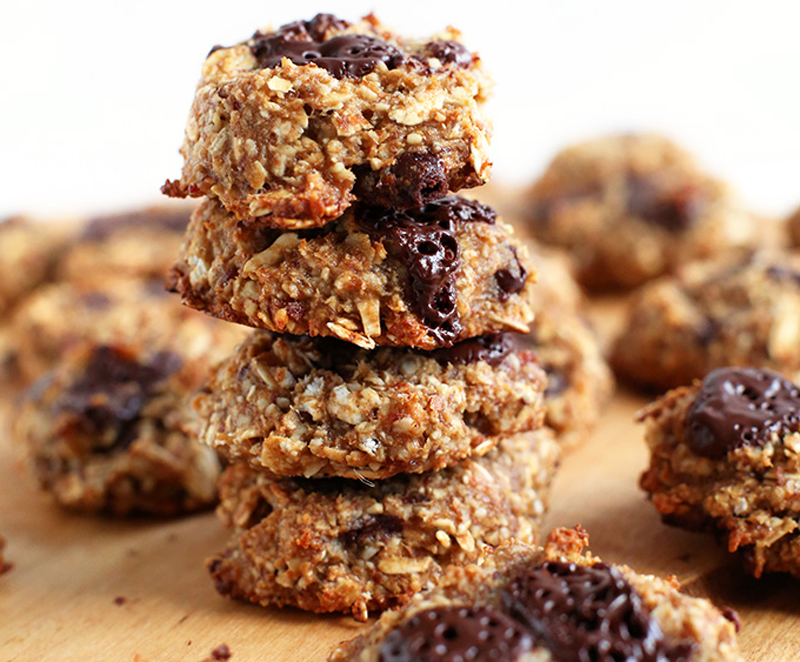 Minimalist Baker
Bonus: desserts
Newsflash: children love sweets, so don't deprive your kids of this small lunchtime joy! A sweet idea is chocolate chip cookies by Minimalist Baker because, in case you didn't know, chocolate chip cookies make any day better.
Rebecca Sykes is a recent college graduate who loves finding new vegan restaurants anywhere she goes.