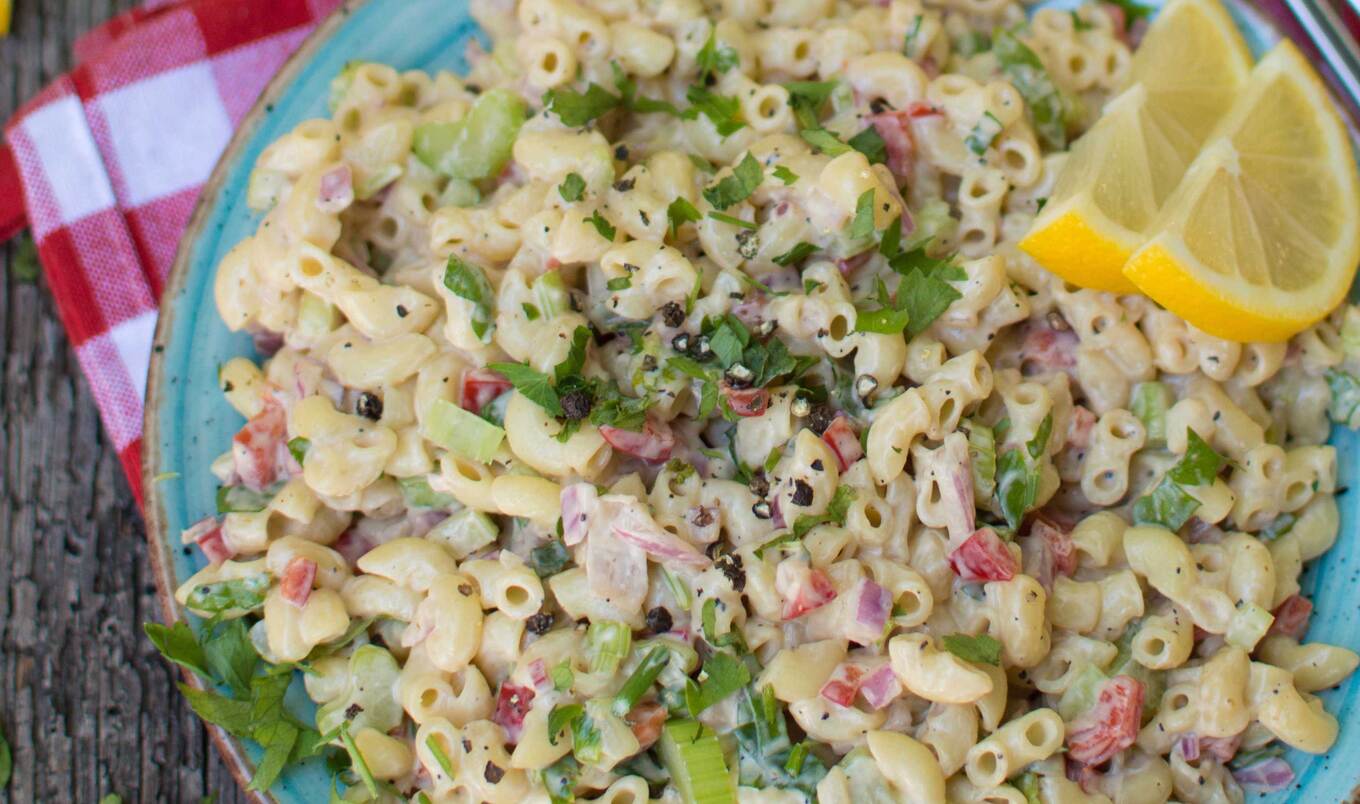 This picnic-ready macaroni salad pairs well with burgers and hot dogs for an outdoor barbeque meal.
June 28, 2023
We like this quick, no-fuss recipe from The Friendly Vegan Cookbook for an impromptu backyard picnic. Want to make it your own? Load up on flavor with capers, olives, or pickles.
What you need:
1 (16-ounce) package of macaroni pasta
¾ cup vegan mayonnaise
1 teaspoon apple cider vinegar
2 tablespoons yellow mustard
1¼ teaspoons salt
½ teaspoon ground black pepper
2 celery ribs, thinly sliced
1 small red onion, finely diced
1 red bell pepper, diced
What you do:
In a large pot of boiling water, cook pasta according to package directions. Drain pasta, rinse with cold water, and allow to cool.
In a large bowl, combine remaining ingredients, and thoroughly mix together. Add cooled pasta and gently fold together until well combined. Place in refrigerator overnight or for at least 1 hour and then serve.
For more recipes like this, check out: