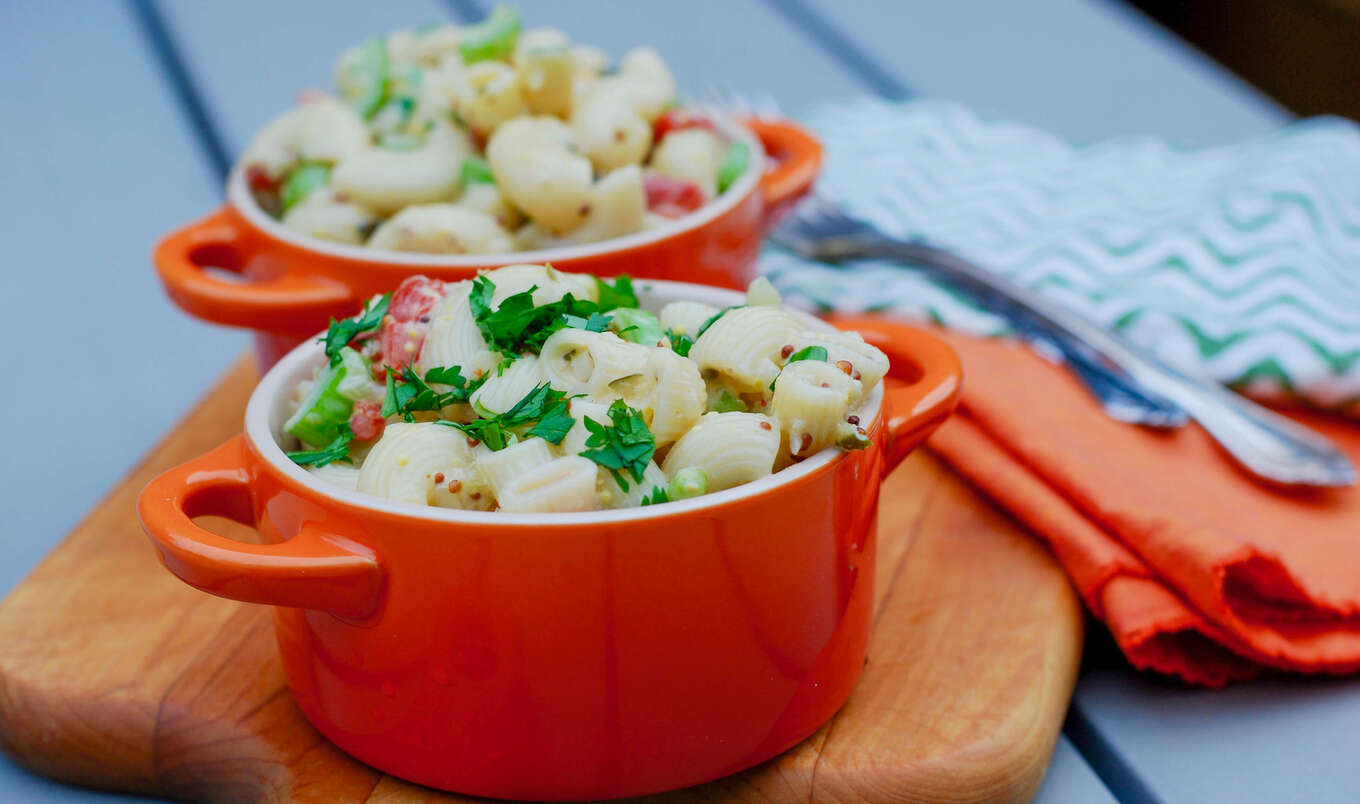 Spicy pickles, fresh herbs, and colorful chopped vegetables add crunch and texture to this summer-inspired recipe.
May 21, 2023
The rainbow of colors, easy make-ahead nature, and flexibility to add what you've got on hand, all make this easy pasta salad from Compassionate Cuisine a winner in our books.
What you need:
1 (1-pound) package elbow macaroni
1 cup vegan mayonnaise
¼ cup Dijon mustard
¼ cup fresh lemon juice
2 tablespoons maple syrup
2 tablespoons apple cider vinegar
1 teaspoon salt
½ teaspoon black pepper
1 cup chopped celery
1 cup chopped red bell pepper
1 cup finely chopped spicy dill pickles
⅓ cup chopped scallions
⅓ cup chopped fresh herbs (such as cilantro, basil, or parsley)
What you do:
1. In a large pot of boiling, salted water, cook pasta according to package directions. Drain and rinse with cool water. Set aside.
2. In a large bowl, whisk mayonnaise, mustard, lemon juice, maple syrup, vinegar, salt, and pepper. Add in celery, red pepper, scallions, and pickles. Add pasta and herbs and toss to combine. Serve immediately or chilled for 30 minutes.
For more recipes like this, check out: