Craving something sweet? Wanting to wow your family to a stunning treat after dinner? These vegan desserts are perfect for summer nights. From individual berry trifles to decadent s'mores sundaes, these vegan concotions finish off the night with a bang.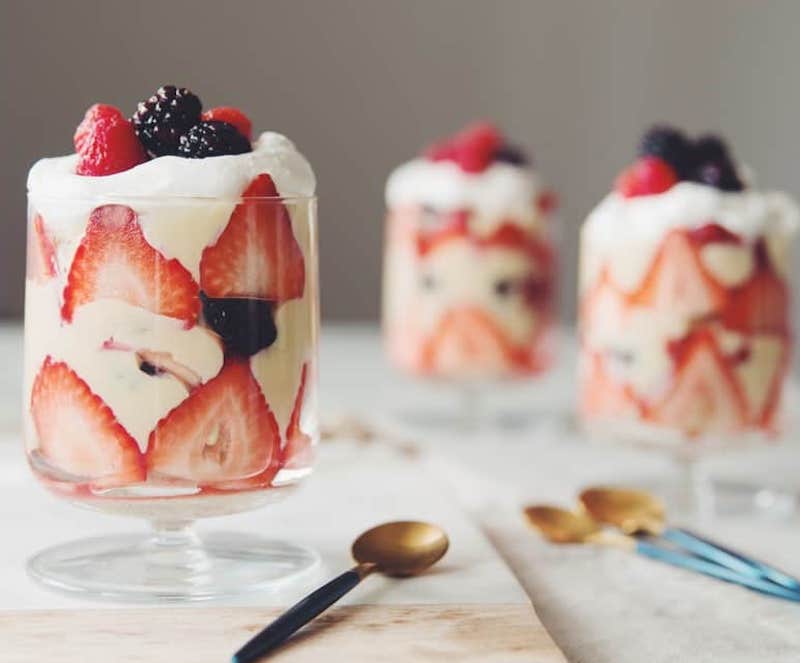 Hot for Food
1. Vegan English Trifle with Custard by Hot for Food

There's no denying that we inherited certain aspects of British cuisine, and this trifle is proof. English trifle has become a quintessential American dessert, and while we tend to swap the custard for Cool Whip and the sponge cake for angel or pound cake, the concept remains the same. This recipe makes four servings, making it ideal for a small family or a couple to enjoy two nights in a row!
Get the recipe here.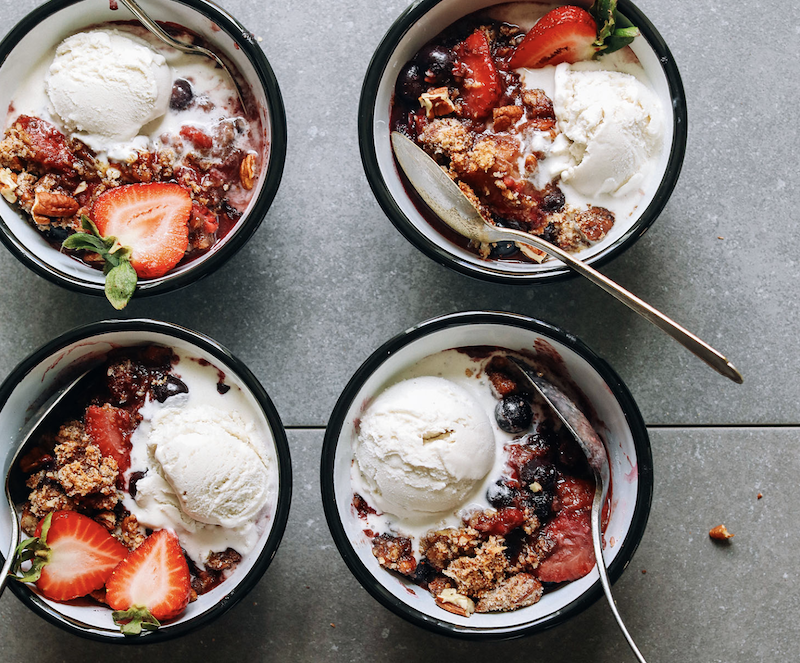 Minimalist Baker
2. Grain-Free Berry Crisp by Minimalist Baker
Summer produce truly shines in this simple triple berry dessert. The recipe calls for a 9x13-inch dish, but you can easily portion this out into individual ramekins and reduce the baking time by about half. Freeze the leftovers so nothing will go to waste. Pro tip: make just four servings by reducing the amount of fruit by half and keeping the crisp ingredients the same, because we all know that sugary, crackly, buttery crisp topping is the best part.
Get the recipe here.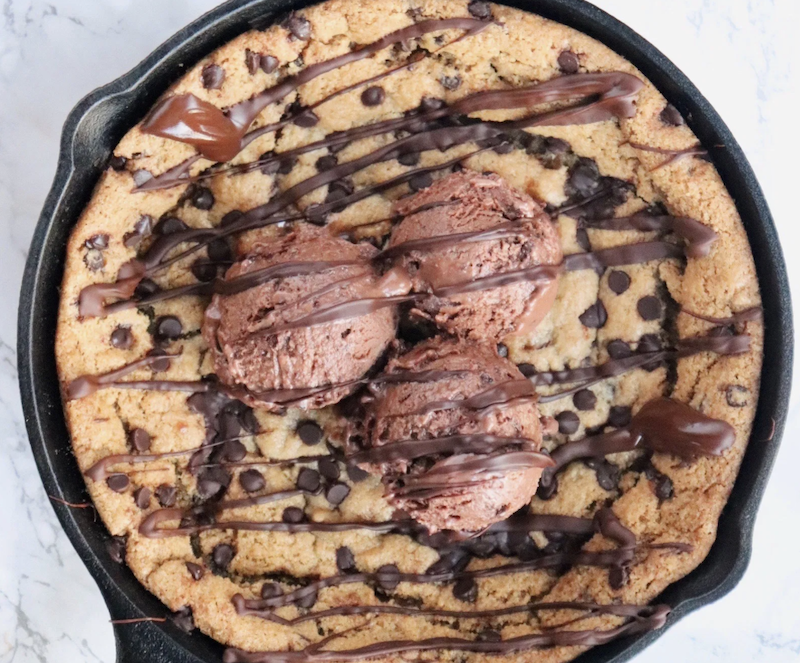 Six Vegan Sisters
3. Chocolate Chip Cookie Skillet by Six Vegan Sisters
The chocolate chip cookie was invented in the 1930s by Ruth Graves Wakefield who ran the now-iconic Toll House restaurant with her husband. For a smaller batch, use a 3.5-5-inch skillet and reduce the cooking time by about half. Freeze the remaining cookie dough for future skillet cookies—or just eat it straight from the freezer.
Get the recipe here.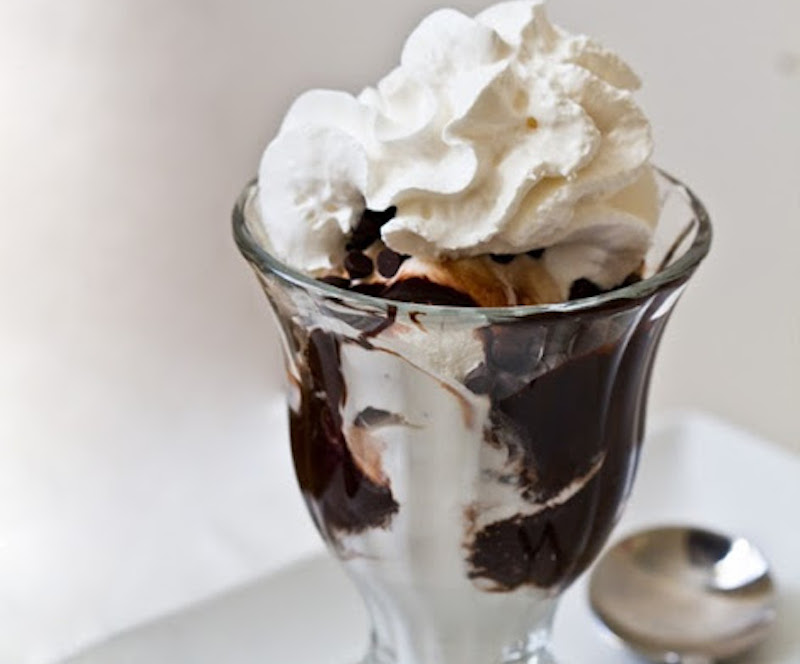 HealthyHappyLife
4. Vegan S'mores Hot Fudge Sundae by Healthy Happy Life
No summer should pass without enjoying at least two vegan s'mores (because you can never have just one). This epic sundae-for-one captures everything we love about this melty, sticky, gooey campfire treat, no flames required. Built with a generous scoop of vegan vanilla ice cream, vegan marshmallow fluff, chocolate chips, hot fudge, and graham cracker crumbles, this frozen treat was made for a hot summer night under the stars.
Get the recipe here.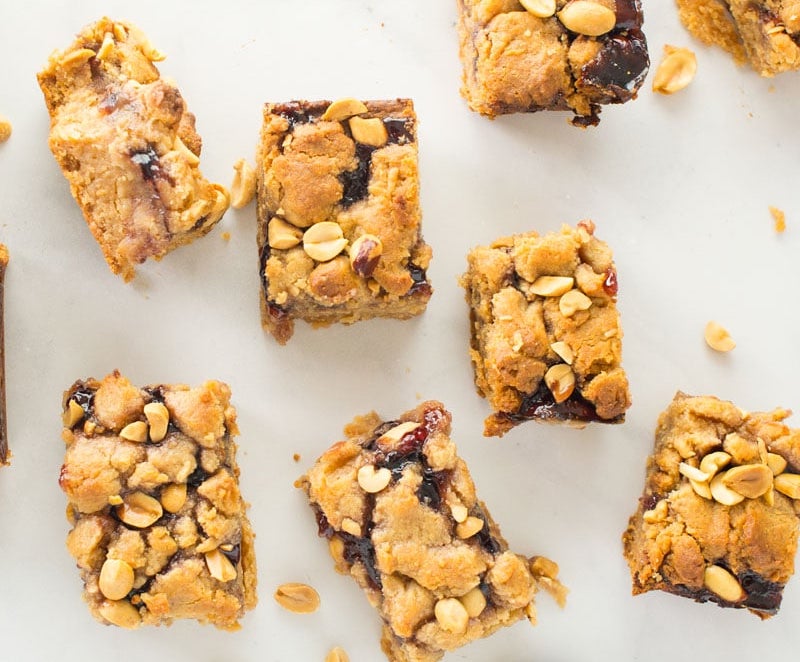 The Mindful Avocado
5. Vegan Peanut Butter and Jelly Bars by The Mindful Avocado
When you think the classic PB&J can't get any better, add some vegan butter and sugar, and this flavor combination reaches a whole new level. These gooey, crumbly, peanut buttery bars freeze beautifully if you can't polish them off in one sitting. Be sure to enjoy with a cold glass of plant milk.
Get the recipe here.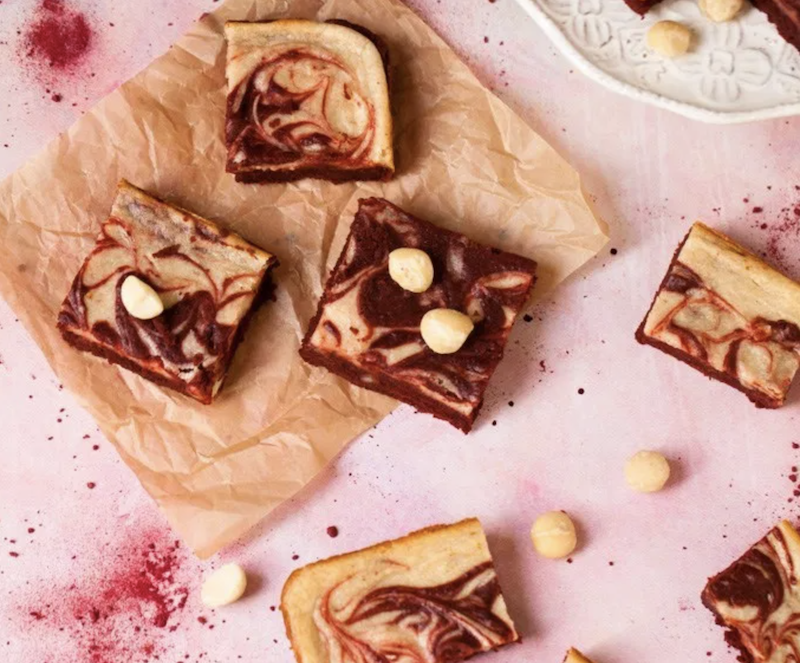 Carrots and Flowers
6. Red Velvet Cheesecake Brownies by Carrots and Flowers
This sweet mashup provides the ultimate satisfaction. Supremely decadent red velvet brownies are cut with a luscious creamy swirl of cheesecake for a treat that will make your eyes roll back. These brownies last up to five days in an airtight container, so you can nibble on them throughout the weekend and into next week!
Get the recipe here.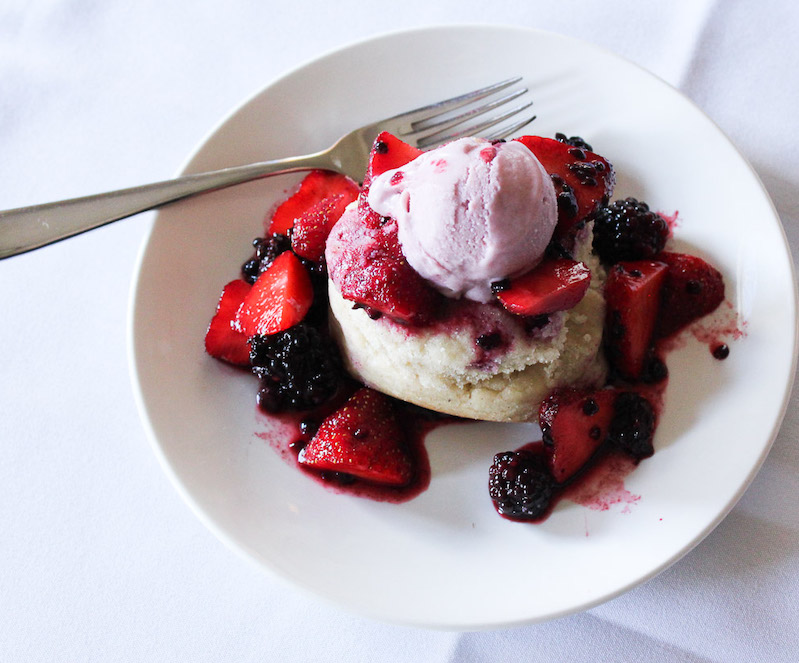 Rachel Carr
7. Strawberry Shortcake with Strawberry Gelato by Rachel Carr
Most strawberry shortcakes are accompanied by whipped cream, but a generous dollop of ice cream takes it over the top. After dinner, dig into these tender, buttery biscuits smothered in macerated berries and a cool scoop of ultra-creamy strawberry ice cream. The recipe makes for four servings, and you can obviously freeze the leftover ice cream.
Get the recipe here.
Tanya Flink is a Digital Editor at VegNews as well as a writer and runner living in Orange County, CA.