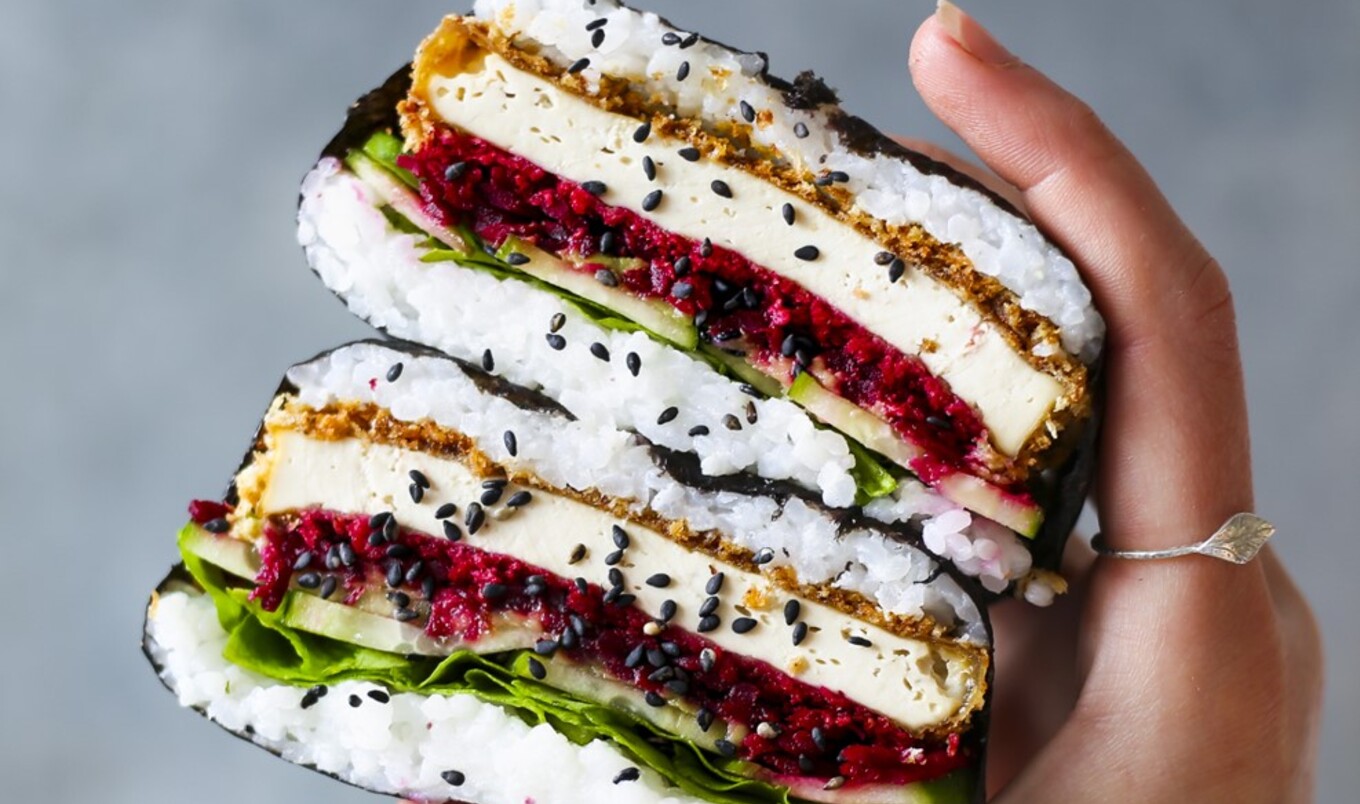 Switch up your sandwich game with a sushi sandwich. You get all the flavors you'd expect to enjoy in regular sushi, but layered in between sushi rice for a fun alternative to your regular sami.
April 11, 2023
Pickled beets add an extra level of flavor to this sushi rice sandwich from Eat the Rainbow: Vegan Recipes Made with Love, while also packing in a ton of vitamin C and anti-inflammatory nutrients. Make these ahead of time and wrap up to be enjoyed for quick weekday lunches.
What you need:
For the pickled beets:
1 beet, finely shredded
¼ cup rice or apple cider vinegar
1 tablespoon coconut sugar
½ teaspoon salt
¼ teaspoon black pepper
For the marinade:
4 tablespoons light soy sauce
2 teaspoons fresh ginger, minced
1 teaspoon garlic powder
1 teaspoon chili powder
½ cup maple or agave syrup
For the crispy breaded tofu:
2 (12-ounce) blocks of firm tofu, drained and pressed
½ cup panko breadcrumbs
1 cup aquafaba
½ cup cornstarch
For the sushi sandwiches:
4 nori sheets
1½ cups sushi rice, cooked and cooled
4 leaves of green lettuce
½ cucumber, thinly sliced
2 tablespoons black sesame seeds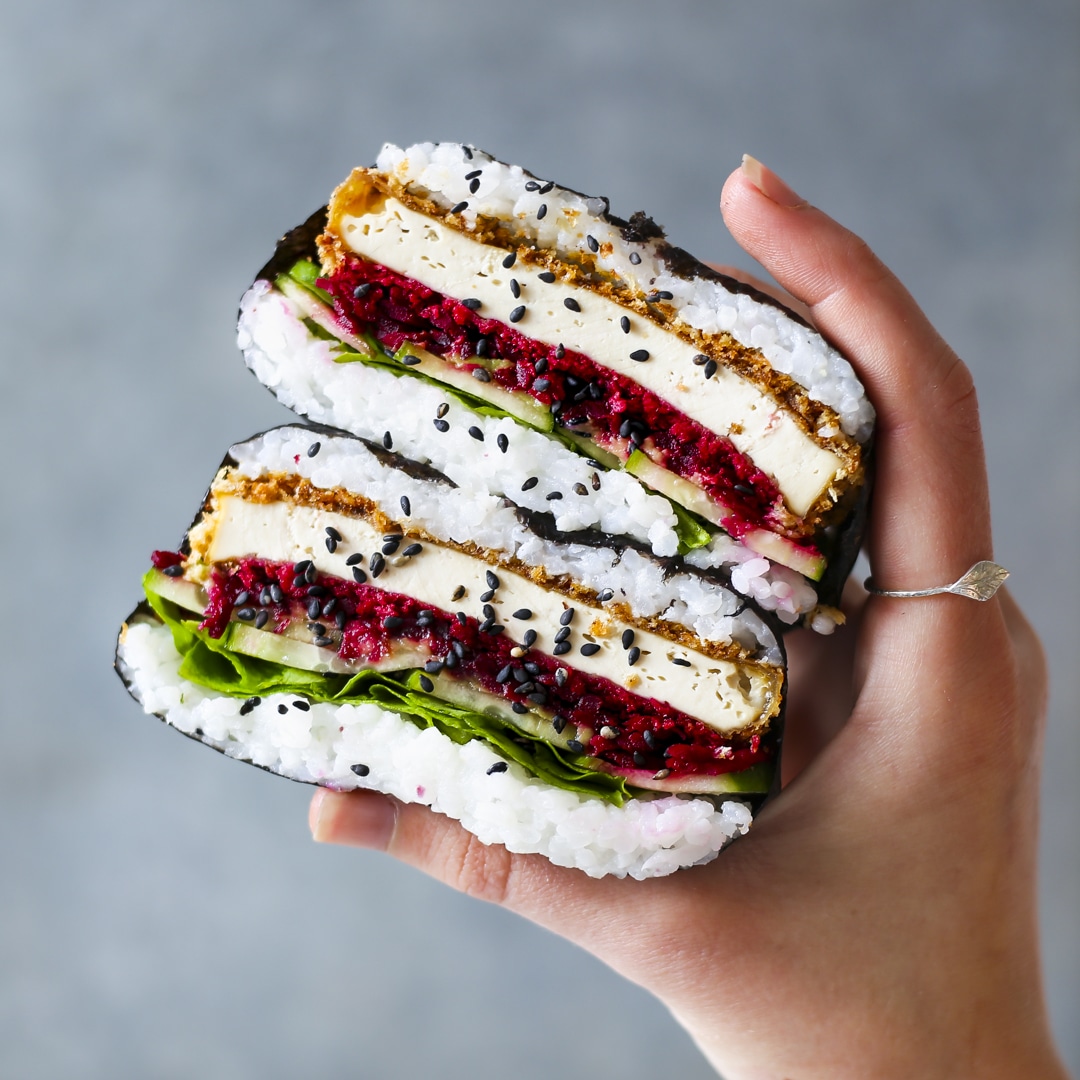 Eat the Rainbow
What you do:
Preheat oven to 400 degrees and grease a baking sheet. For pickled beets, into a small jar, place all beet pickle ingredients, seal, and mix well. Set aside in refrigerator.
For the marinade, into a small bowl, place all ingredients and mix well. Cut pressed tofu blocks in half and place in a small airtight container and pour over marinade. Seal and turn container upside down a few times to coat well. Set aside.
In a frying pan, dry toast breadcrumbs until golden. Set aside on a plate to cool. In a medium bowl, add aquafaba. In a separate bowl, add cornstarch. Dip marinated tofu in aquafaba, then cornstarch, then breadcrumbs and place on baking sheet. Bake for 30 minutes until golden, flipping halfway through.
Cut a square of plastic wrap bigger than nori sheet. Place a sheet of nori, shiny side down, on plastic wrap and add a ¼ cup of rice into middle. Shape into a square in center of sheet and squash down to flatten. Layer neatly with lettuce, cucumber, pickled beets, and a slice of tofu in middle of square. Top with a final square of rice.
Dampen four corners of nori sheet and fold over to form a parcel. Wrap plastic wrap over top and squash down to flatten slightly. Cut in half with sharp knife and peel away plastic wrap. Sprinkle with sesame seeds. Repeat with remaining ingredients.
Here at VegNews, we live and breathe the vegan lifestyle, and only recommend products we feel make our lives amazing. Occasionally, articles may include shopping links where we might earn a small commission. In no way does this effect the editorial integrity of VegNews.