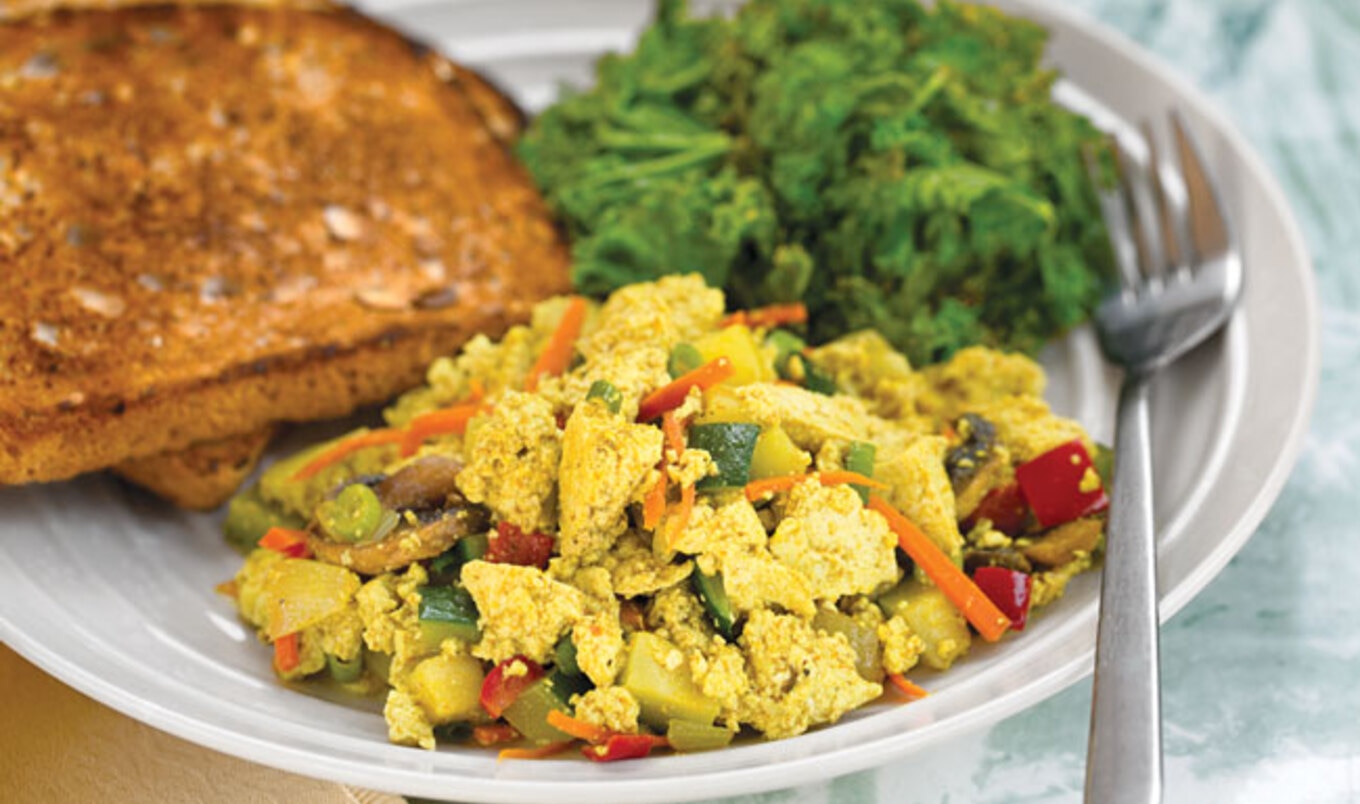 Who needs eggs when a delicious, cholesterol-free tofu scramble can be whipped up in no time?
March 31, 2023
Customize this fluffy, vegan scramble by adding your favorite vegetables and serving with a hearty slice of avocado toast or roasted potatoes.
What you need:
2 teaspoons olive or canola oil
2 green onions, chopped
1 yellow onion, chopped
½ cup mushrooms, sliced
1 red pepper, chopped
1 zucchini, chopped
1 carrot, shredded
1 package firm tofu, crumbled
¼ teaspoon turmeric
Salt and pepper to taste
What you do:
1. Heat oil and sauté onions until soft. Add mushrooms and continue cooking until they start to darken. Add red pepper, zucchini, and carrot and cook for two minutes more.
2. Add crumbled tofu and turmeric, and mix with the other ingredients. Cook for one more minute. Add salt and pepper to taste.