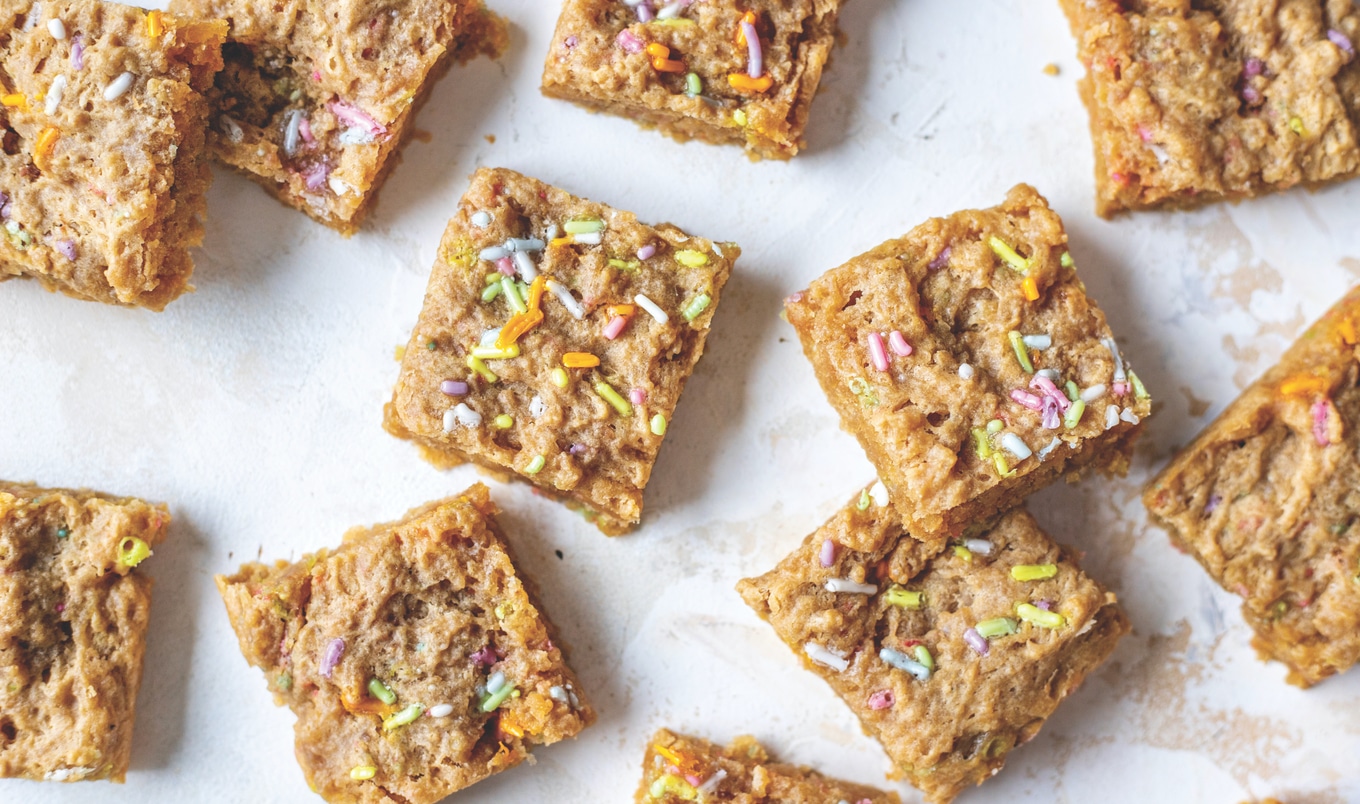 Sweetened with coconut sugar, these chewy bars are kid-friendly and perfect for any celebration.
May 4, 2023
These blondie-like treats from the Baked With Love cookbook are studded with colorful sprinkles for a fun take on the classic birthday cake.
What you need:
¾ cup coconut sugar
½ cup coconut oil, softened
⅓ cup unsweetened applesauce
1 tablespoon vanilla extract
2 teaspoons baking powder
2 cups all-purpose flour
1 teaspoon baking soda
¼ teaspoon salt
3 to 6 tablespoons unsweetened 
vegan milk, room temperature
½ cup vegan sprinkles
What you do:
Preheat oven to 350 degrees. Line a 9 x 6-inch baking pan with parchment paper.
In a large bowl, use a hand mixer to beat coconut sugar, coconut oil, applesauce, vanilla extract, and baking powder until creamy. Into a medium bowl, sift together flour, baking soda, and salt.
Fold dry ingredients into wet until combined. If batter seems too dry and is not coming together easily, gently stir in milk, starting with 3 tablespoons and adding up to 3 tablespoons more, 1 tablespoon at a time, as needed. Fold in sprinkles.
Spoon batter into prepared baking pan and smooth out to edges. Bake for 30 minutes or until a toothpick inserted in middle comes out clean. Allow to cool for 15 minutes before slicing and serving. Store in an airtight container at room temperature for up to 5 days or in refrigerator for up to a week.