Known as the "Vegan Coachella," Eat Drink Vegan has morphed from a small vegan beer festival held in a cramped Los Angeles parking lot in 2009 to one of the most highly anticipated events of the vegan calendar year. Now held at the Rose Bowl Stadium in Pasadena, CA, the festival hosts over 250 vegan-friendly food and beverage vendors along with unlimited tastings of beer, wine, cold brew, and kombucha. This year, the organizers have piqued the interest of mainstream celebrity chefs. While not typically vegan, these successful restaurateurs and Top Chef contestants have created plant-based versions of their specialties to demonstrate on the culinary stage—which will be hosted by vegan Team USA volleyball player, Dustin Watten. Grab your pretzel necklace and beer then pop a squat to watch these pros work their culinary magic.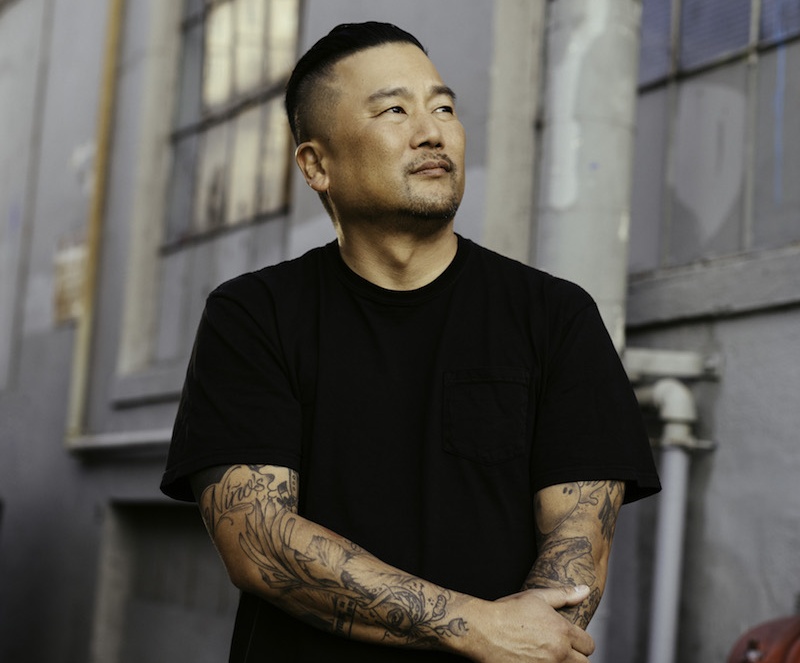 1. Roy Choi
Choi gained pop culture fame with his invention of the Kogi Truck, a Korean fusion taco truck that has hooked Korean barbeque-loving Angelenos. Choi also consulted on the film, Chef, and developed The Chef Show (based on the film) with actor-director Jon Favreau. In essence, Choi is cool, mainstream, and being influenced by the vegan movement. Attendees can look forward to sampling his vegan tofu tacos and burritos at the culinary stage and also at his booth all day long.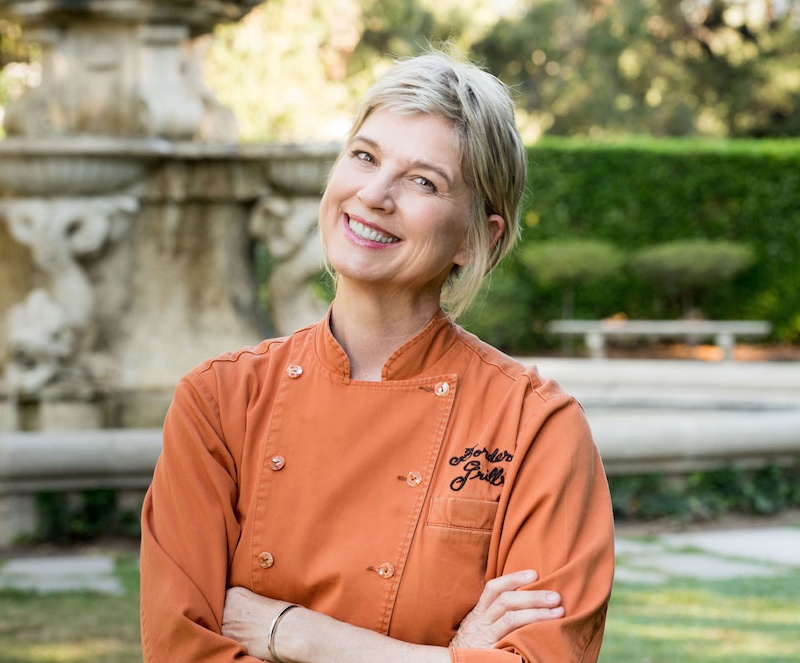 2. Mary Sue Milliken
Milliken is a well-respected veteran in the culinary world. Older Food Network fans know her from her cooking show, Too Hot Tamales, while the millennial generation might recognize her from season three of Top Chef Masters where she competed and won $40,000 for her chosen charity, Share Our Strength. Foodies in Los Angeles are obsessed with her menu at Border Grill, a multi-location Mexican restaurant she co-founded in 1985. At Eat Drink Vegan, expect to find vegan-friendly Border Grill bites such as sweet potato and black bean-filled tacos, burritos, and bowls. If you own one of her five cookbooks, bring it—she might sign it.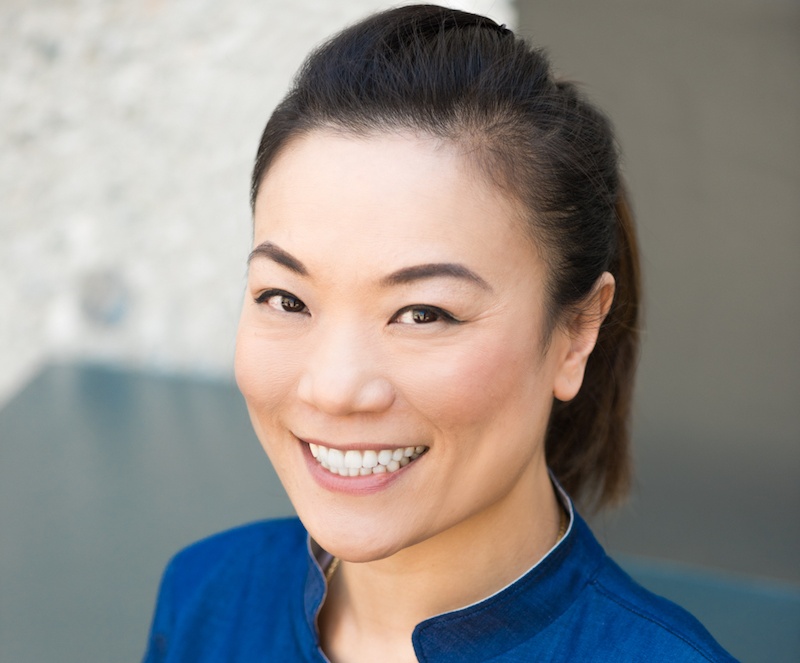 3. Shirley Chung
Another Top Chef contestant, Shirley Chung is a young and ambitious chef with an entrepreneurial spirit. After placing as a runner up on season 14, Chung put her dreams into action and opened up her own restaurant in Culver City in late 2018. The Ms. Chi menu focuses on her Chinese roots while inviting a bit of play, such as her Salt & Pepper Tots served with Sichuan chili and confit Fresno chili. Festival-goers can catch her whipping up vegetable dumplings at the culinary stage, which will also be available at her booth along with "a few other surprises." Fingers crossed she serves the vegan scallion pancakes!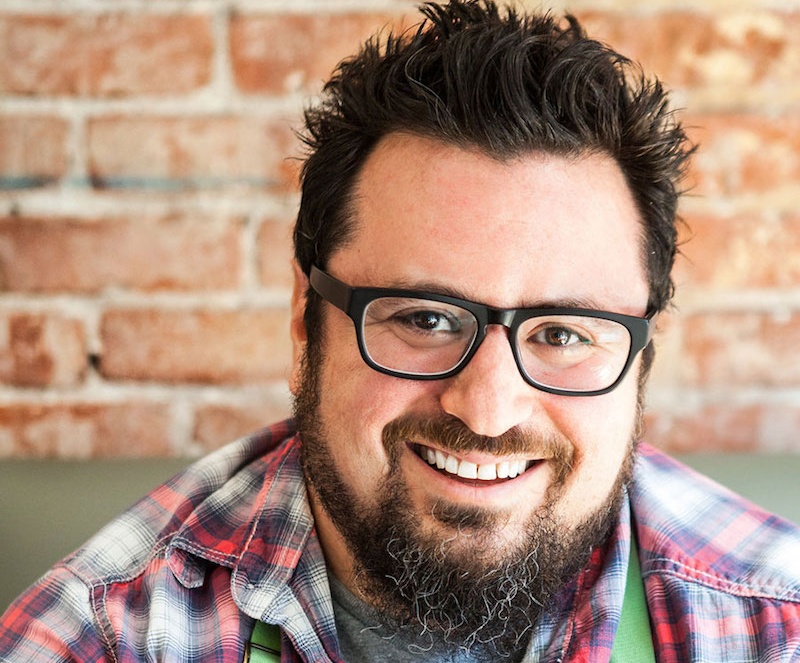 4. Bruce Kalman
Kalman is a seasoned chef and restaurateur; he's worked in successful restaurants across the US, received a James Beard Nomination for "Rising Star Chef," and is currently in the process of opening a pizza concept, Square Peg Pizza, in Glastonbury, CT. He also competed on season 15 of Top Chef and recently opened Knead & Co.,a fast-casual Northern Italian restaurant in Downtown Los Angeles. Get ready for some epic vegan eggplant caponata on the culinary stage.
5. Marcel Vigneron
Another Top Chef contender, the early adopters of this reality cooking show will know Vigneron as the runner up from season two. He also appeared on Top Chef All-Stars in 2011 and The Next Iron Chef in 2012. While he closed his two sister restaurants, Tacos Lobos and Wolf, in Los Angeles earlier this year, he has kept himself occupied hosting pop-ups around Southern California and entertaining crowds at events such as Coachella and of course, Eat Drink Vegan. In a display that can only be described as cool, Vigneron will be whipping up a hemp and vanilla vegan nitro ice cream on stage. If you sit close, you might be lucky enough to try some.
Eat Drink Vegan will be held Saturday, June 22, at the Rose Bowl Stadium in Pasadena, CA. Tickets are available online.
Tanya Flink is a Digital Editor at VegNews as well as a writer and fitness enthusiast living in Orange County, CA.
Photo credit: Travis Jensen