Meat-loving Brazil and dairy-guzzling New Zealand are just a couple places where veganism is set to explode in coming years.
June 16, 2017
---
It is no secret that the US has been experiencing a boom in cruelty-free living in recent years. With vegan restaurants sprouting up from Baltimore, MD (looking at you, GruB Factory) to Milwaukee, WI (see you soon, Strange Town!)—to new plant-based products such as the Impossible Burger infiltrating restaurant menus in Houston, Las Vegas, and New York City—it is clear that animal products don't stand a chance. Notable foreigners include Australia—where "vegan" was the most Googled dietary term in 2016—and the UK, a plant-based playground that now boasts an all-vegan fried chicken shop, two major supermarkets (Sainsbury's and Tesco) vying for the attention of their compassionate customers with separate vegan cheese lines, and a slew of cafés dropping milk and meat from their menus left and right. However, other corners of the world are also poised for a plant-based takeover, and these are five countries we think are also on the verge of vegan.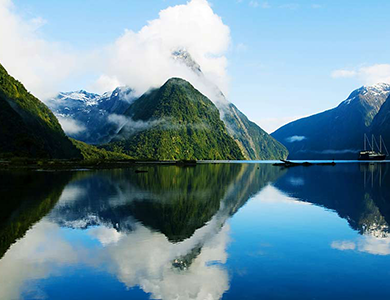 New Zealand
Neighboring country Australia is already in a full-blown veggie headspin with new vegan cafés popping up more often than shrimps hitting the barbie, and this beautiful island nation isn't far behind. Last year, the country swore in its first vegan Governor General Patsy Reddy, who celebrated her accession to high office with an all-vegan banquet that featured shiitake mushroom consomme, steamed buns with miso roasted eggplant and pickled cucumber, crispy fried tofu with lemongrass, chilli and black vinegar, and, for dessert, citrus syrup cake with date and cacao filo. You know that plant-based goods are making an impact when other top government officials start petitioning for re-labeling of meat and dairy alternatives … which is exactly what's happening down under, and over a bit. In February, member of Parliament Winston Peters called out "vegetarian steak" and "mock chicken" as threats to the country's $6 billion meat export industry. With dairy—previously New Zealand's most profitable industry until it was displaced by tourism in 2016—down by 22 percent last year, we're more than inclined to hop on a plane a have a Kiwi good time soon.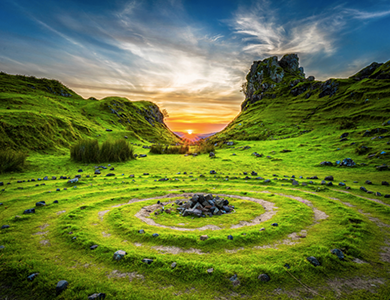 Scotland
The noble Scots are big on woolen kilts, but Glasgow has a lot of vegan up its sleeve. Glasgow's inventive vegan residents have taken on global fast-food giant McDonald's in remaking some of its artery-clogging favorites, vegan style. Caroline Melville—an employee at Rose & Grant Café, created a vegan breakfast sandwich—with a square plant-based sausage patty—that's deep-fried and puts the Egg McMuffin to shame. The delectable creation was so popular that it sold out by 11am on the first day it appeared on the menu, with 200 sandwiches sold in just five days. In April, pop-up master Danny McLaren concocted a vegan replica of the Big Mac (the "V Mac")—with veganized special sauce and all the trimmings—which saw similar surges in sales. McLaren was recently featured in burger documentary Grilling Glasgow—amongst the city's meatiest—as a contender for the best burger to arise from the land of scotch and haggis. Scots want their plants, and we're not stopping them.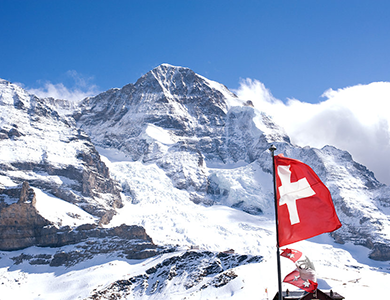 Switzerland
Not only did Switzerland ban the sale of cosmetics that are tested on animals earlier this year, but the alpine country is now home to its first meat-free supermarket, Karma—launched by Coop Cooperative last month near a train station just south of Zurich. The store carries many local meat and dairy alternatives—in addition to items from fellow veg market chain, Berlin-based Veganz—and is set to expand to more locations in the coming years. In addition to being home to a century old vegetarian eatery—Hiltl in Zurich—the country produces stellar entrepreneurs such as Gabrielle Lods, who just launched the Green Condom Club (an all-vegan contraceptive company that does not test on animals). It's a safe (sex) bet that the Swiss are inching toward a vegan revolution.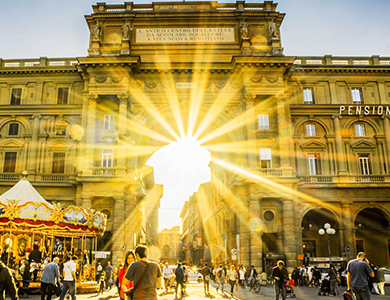 Italy
Okay, we know that Italy is where pepperoni, prosciutto, and mozzarella come from, but in recent years, the country has taken a very vegan turn. First, it welcomed its only vegan kindergarten (called Nature) to Milan last April, where instead of sipping on sugar-laden dairy milk, little kids focus on environmental issues and dine on wholesome plant-based meals. Last June, the country's major supermarket chain Conad re-configured its layout to include a dedicated vegan section, a move that sales director Valentino Colantuono said was made to better serve a growing number of vegan customers. Between the mayor of Turin, Chiara Appendino, declaring her intention to turn the city vegan last July, and Italy's major food supplier launching a vegan line of products last month, we're smelling the seeds of change. Aside from these apparent vegan advances, our pal Dustin Harder—the host of web series The Vegan Roadie—tells us that many traditional Italian dishes (think un-bastardized versions of Italian food in America) are actually vegan from the get-go. Harder's taking the show on the road to Italy for its third season and we're excited to see what he uncovers while eating with Italian families and looking for vegan options in Tuscany, Naples, Rome, and beyond.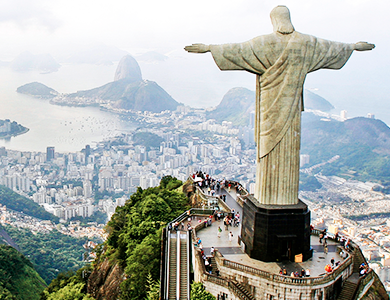 Brazil
This South American country is known for its meat-loving culture and has been clearing land in the Amazon to accommodate the taste for cow flesh around the world for years. But according to non-profit organization Good Food Institute's man-on-the-ground, Brazilian director Gustavo Guadagnini, a lot has changed in the last three years. While back in 2014, the most innovative vegan product in the country was a powdered cheese mixture, in 2017, supermarket shelves boast a variety of vegan cheeses, plant-based milks, and meat substitutes that would rival any such things stateside. And with the uncertain future of JBS—the Brazil-based largest meat producer in the world that was recently forced to pay an historic $3.2 billion in corruption charges after colluding with health officials to sell rotten meat tainted with acid—the country might be in for a vegan surprise in the near future.
Anna Starostinetskaya is the news editor for VegNews and is gladly accepting travel vouchers.