LA is all about the glitz, but an array of eateries prove that vegan food in Tinseltown can be delicious and affordable.
February 29, 2016
---
In a city of clean-eating health nuts and avant-garde foodies, there's certainly no shortage of remarkable vegan food in Los Angeles. From Tal Ronnen's Crossroads Kitchen serving inspired-yet-simple Mediterranean fare to West Hollywood's gorgeous Gracias Madre turning out plant-based Mexican dishes to a glamorous clientele, LA is home to an array of cruelty-free meals that are downright fabulous. But what if you're driving up the 101, the 10, or the 110 freeways with only $10 to spend? As we recently discovered, LA has plenty of cheap-yet-delicious vegan options for those of us who weren't nominated for an Oscar, Emmy, or Grammy.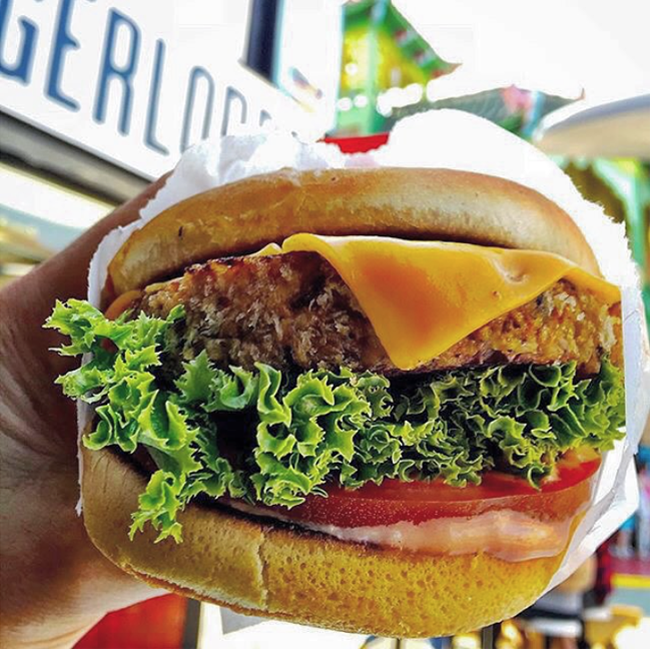 1. Burgerlords
You may not think "vegan cheeseburgers" when you think of Chinatown, but the crew at Burgerlords is making it a reality. You'll have visions of California's other famous burger joint when grabbing the cardboard box containing your Kennenbec shoestring French fries and burger topped with vegan American cheese, lettuce, tomato, onion, and vegan thousand island sauce from the humble walk-up window. After one bite—and for only around $8.50— you'll be IN love AND OUT of excuses not to bow to the burger lords.

2. Azla
A three-item combo meal at this Ethiopian vegan eatery is served with injera or brown rice and costs a mere $9.95, leaving diners with the task of choosing between flavorful stewed veggies (wots) and salad. That said, there's no going wrong with red lentils with spicy berbere sauce, garlicky kale and collard greens, and tofu tibs (baked tofu with caramelized onions and tomatoes). A tip: stop by for their daily specials (wash down your meal with a free iced chai tea or a hibiscus-ginger sorrel beverage on Thursdays) to get more bang for your buck.

3. Plant Food for People
This Highland Park-born project has the distinction of being LA's first and only all-vegan taco truck. Specializing in marinated jackfruit tacos served with lime, radishes, and slow-cooked pinto beans, customers get their choices of pico de gallo, coleslaw, chipotle mayo, spicy New Mexico hot chile, or tomatillo salsa. Other must-haves include tortas, cheesy potato tacos, and jackfruit carnitas, and with prices starting at $2, there's no reason not to try a little of everything.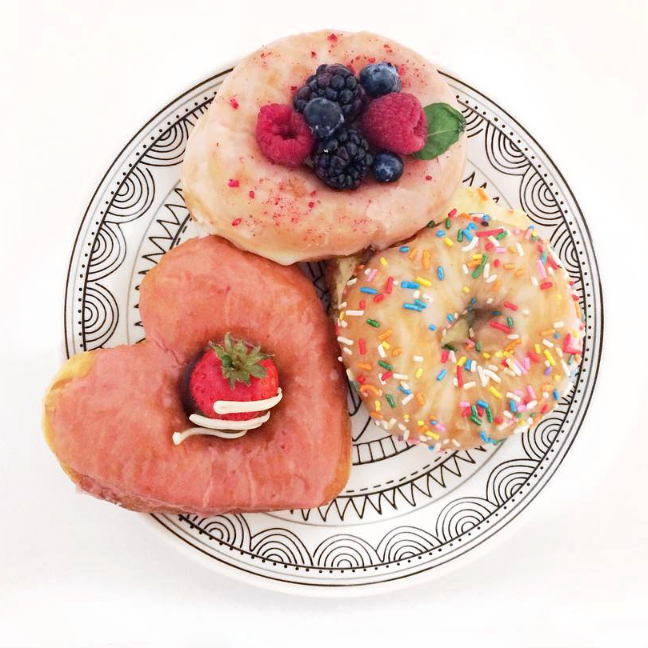 4. Donut Friend
The minute you think you're within driving distance of Donut Friend—drive to Donut Friend. Boasting some of the most unique flavor combinations you've never heard of, a trip to Los Angeles is no trip at all without a stop to this new Highland Park classic. The "Rites of Sprinkles" is a dense, moist cake doughnut with your choice of glaze and colorful rainbow sprinkles, while the "S'morrissey" is a chocolate varietal filled with toasted vegan marshmallows and topped with chocolate glaze and graham cracker crumbs that has its hole stuffed with a perfectly-torched gooey marshmallow. Ready to straight-up lose your mind? Look no further than the "Srirachosin," a fluffy, glazed doughnut stuffed with peanut butter, strawberry jam, smoky coconut bacon, and drizzled and dotted with sriracha. You can even make a DIY doughnut creation with a ton of craveable combinations (think Daiya cheddar cheese, fruit compotes, olive oil, and more). Prices range from $2 for a signature doughnut to $6 for a two-scoop, two-topping doughnut sundae, so you "dough-not" have to worry about breaking the bank.

5. Samosa House
One look at the modern-yet-elegant décor at Silver Lake's Samosa House, and you'll be preparing to pay a pretty penny for your plates of pakora. But the restaurant's fun twist? It's cafeteria-style! Grab your compartmented tray and, for slightly less than $9, take advantage of a combination plate with your choice of three main dishes, brown or white rice, and chapati. Make sure to steer clear of the naan and yogurt-laden dishes, and enjoy the cool mango lassi (vegan and soy-based) you've always wanted but could never have.

6. MUSE on 8th
Begin your day with a hearty breakfast at this chill café on LA's Miracle Mile, where the all-vegetarian menu is veganized simply by asking. Our choice? The breakfast burrito converted to a scramble topped with (free!) avocado and served with homemade salsa and fresh fruit. Choose three mix-ins (mushrooms, red onion, sun dried tomato, green peppers, fresh tomato, black olive, or corn), skip the vegan cheese to hit your goal at $9.95 (or shell out the 50¢ if you're feeling cheesy), and you've got yourself a meal.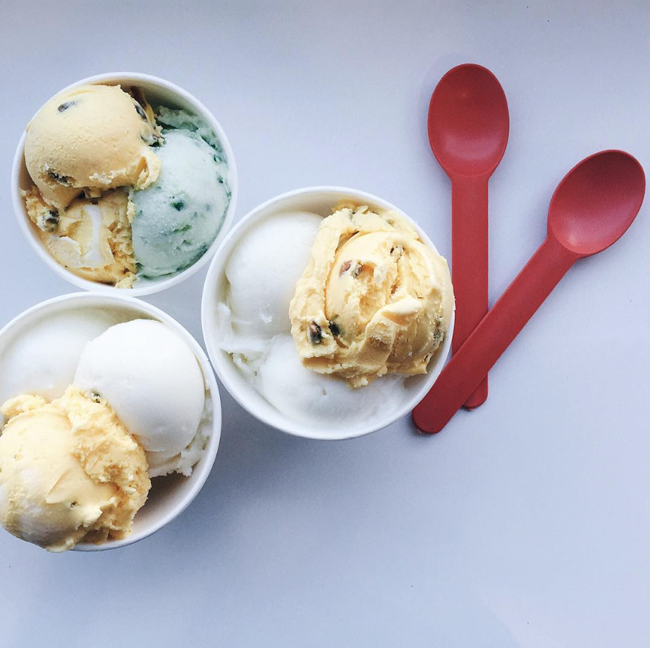 7. Saffron & Rose Ice Cream
Saffron & Rose is a Westwood institution that regularly offers up rotating creamy soy and icy versions of its delicate Persian concoctions. Soy Saffron Pistachio gives ice cream lovers a taste of Iran's favorite flavors, while slushy creations such as rose-flavored shaved ice mixed with poppy and chia seeds, and cantaloupe and crunchy rice noodle ice are topped with lime juice and sour cherry syrup for a truly unique, clean-tasting ice cream experience at a mere $2.75 a scoop.

VegNews Editorial Assistant Richard Bowie is originally from the greater Los Angeles area, is cheap, and will be headed directly to Azla and Saffron & Rose next time he's in town.