The district of Kona spans much of the western side of the island of Hawaii, also called the Big Island. It is a lush home base for exploring world-class snorkeling, active volcanoes, and the annual Ironman World Championship race. Kona's small but vibrant vegan scene entices diners with tropical flavors that have been alchemized into everything from melt-in-your-mouth Japanese doria (rice gratin) to vegan meat-lovers pizzas to sweet, fluffy Hawaiian shaved ice. Whether you're a local looking for something new or a tourist in search of vibrant, plant-based options, here are 10 vegan-friendly spots in Kona you have to try.
Local vegan tip: treat a shelter dog for a day
Perfect year-round weather and stunning beaches make takeaway a compelling way to grab your grub in Kona. So why not add a furry friend to the mix?
The Hawaii Island Humane Society in Holualoa encourages visitors to book field trips with their shelter dogs. They will set you up with a backpack full of everything you need, from treats to towels, when you spring a lonely shelter dog for a few hours.
Bring your new friend on a hike or beach excursion, and not only will you both have a better day, but you may help a sweet canine pal get adopted.
10 vegan-friendly spots in Kona
Tofu and açaí bowls abound in Kailua-Kona, the bustling seaside town at the heart of the Kona district. If you're looking for plant-based food with a unique flare, make your way to these standouts.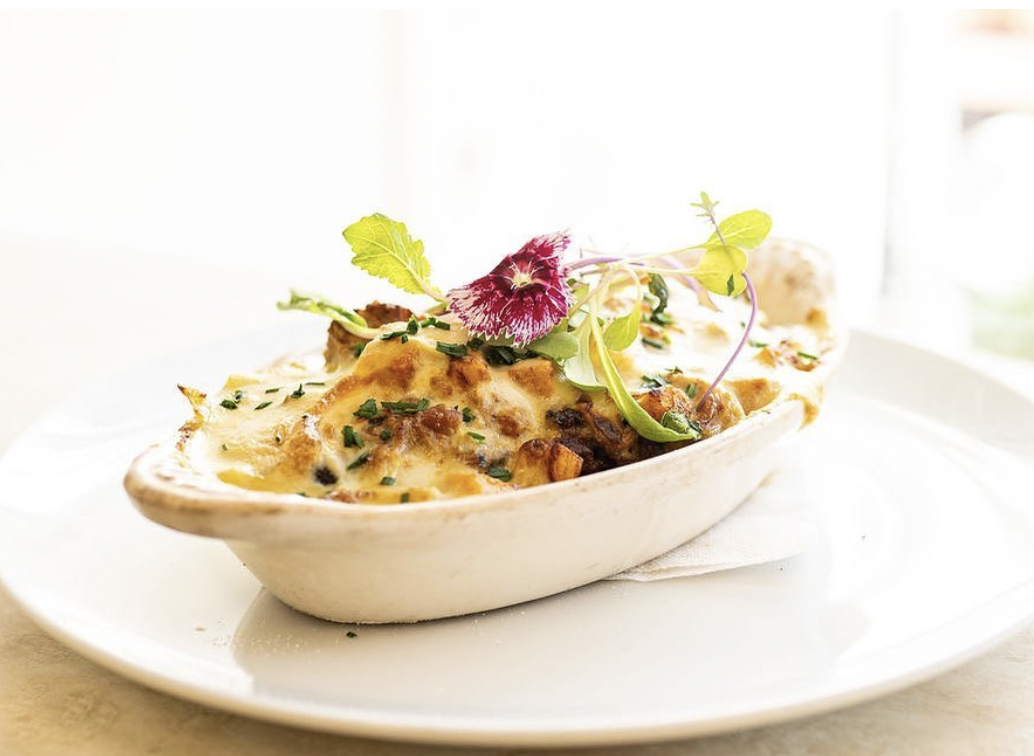 @shellyvlynn
1 Journey Cafe
This small but cozy vegan café in the heart of Kailua-Kona offers fresh, upscale comfort food. Everything on the intriguing menu is fantastic. Try the signature dish—a mouthwatering Japanese doria—with an Italian twist. Imagine hand-pulled rotisserie barbecued jackfruit and meaty mushrooms with marinara over jasmine rice, topped with Big Island macadamia nut-based béchamel and melted mozzarella. The cafe also churns out extraordinary sourdough crust pizzas. The scrumptious margarita pesto pizza has bold flavors with tender pieces of seasoned jackfruit, savory vegan parmesan, and a tart-and-sweet balsamic drizzle. This is the place to choose when craving something healthy but equally filling and delicious.
Find out more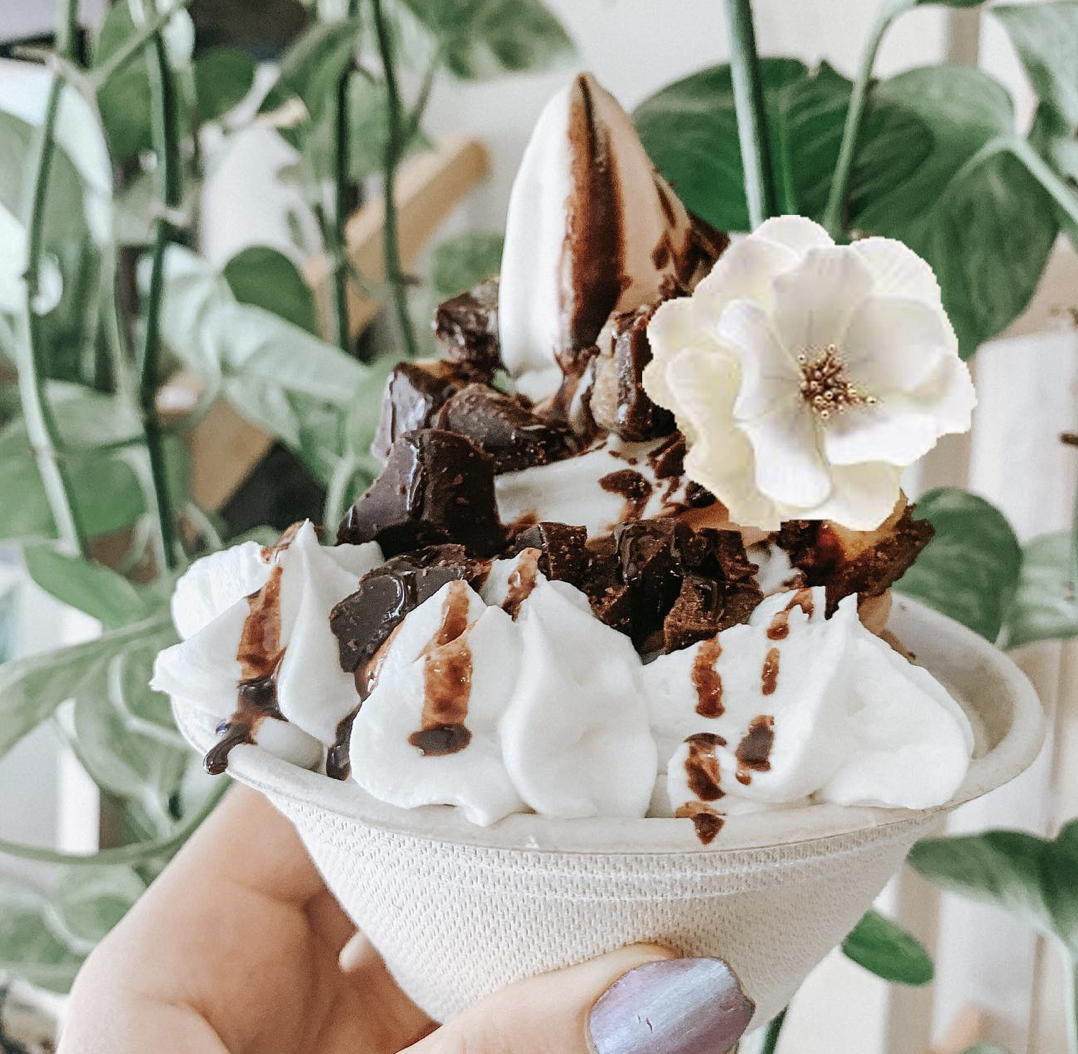 Sweet Journey
2 Sweet Journey
Looking for a farm-to-cone experience in Kona? After you finish your amazing meal at Journey Cafe, meander next door to Sweet Journey. The velvety dairy-free soft serve is made from locally grown organic macadamia nuts then blended with fresh vanilla beans, local cacao, or tropical delights like dragon fruit. Enjoy your creamy treat in a fresh waffle cone, as a milkshake, or even better: design your own decadent sundae with toppings like brownie chunks, cookie dough, or cheesecake crumbles, all topped with a rich chocolate, caramel, or hibiscus drizzle.
Find out more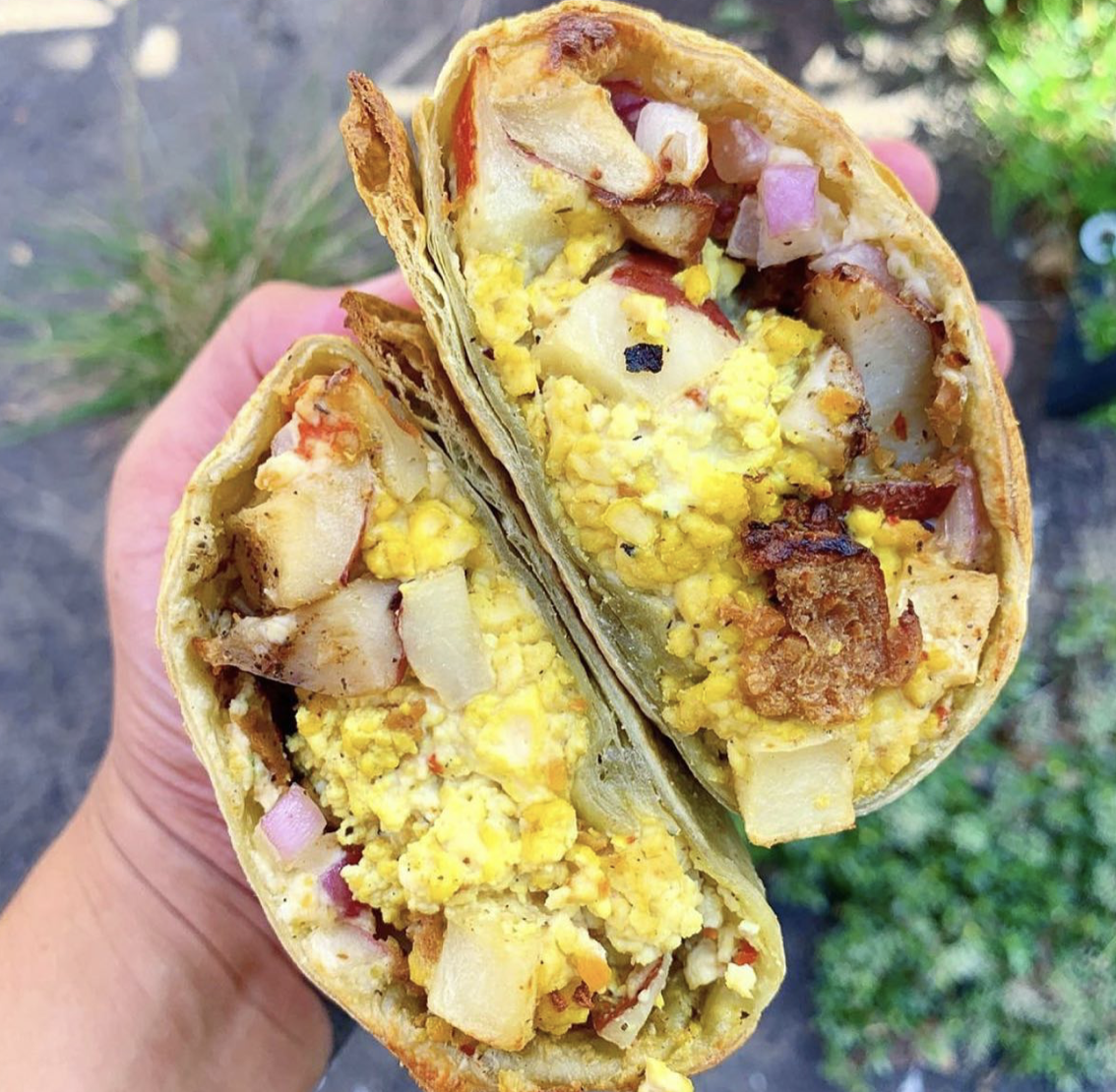 Herbivores
3 Herbivores
This casual, fully vegan café is located in the middle of a parking lot with shaded canopy seating and a drive-thru window for those on the go. It's one of the few spots in Kona with a full vegan breakfast menu, including the hearty MacVegan Breakfast Sandwich and the Gandhi Breakfast Burrito. This place does a fantastic job with classic fast-food dishes like chili dogs, chick'n sandwiches, and cheeseburgers, but it also offers more wholesome options such as grain bowls and smoothies. Pro tip: the Animal Lover's pizza is heaven for those who crave a filling plant-meat pie. It's layered with marinara and barbecue sauce, vegan sausage and meatballs, chick'n, jackfruit, stretchy homemade mozzarella, and a cheese sauce. This pie is a dish best shared.
Find out more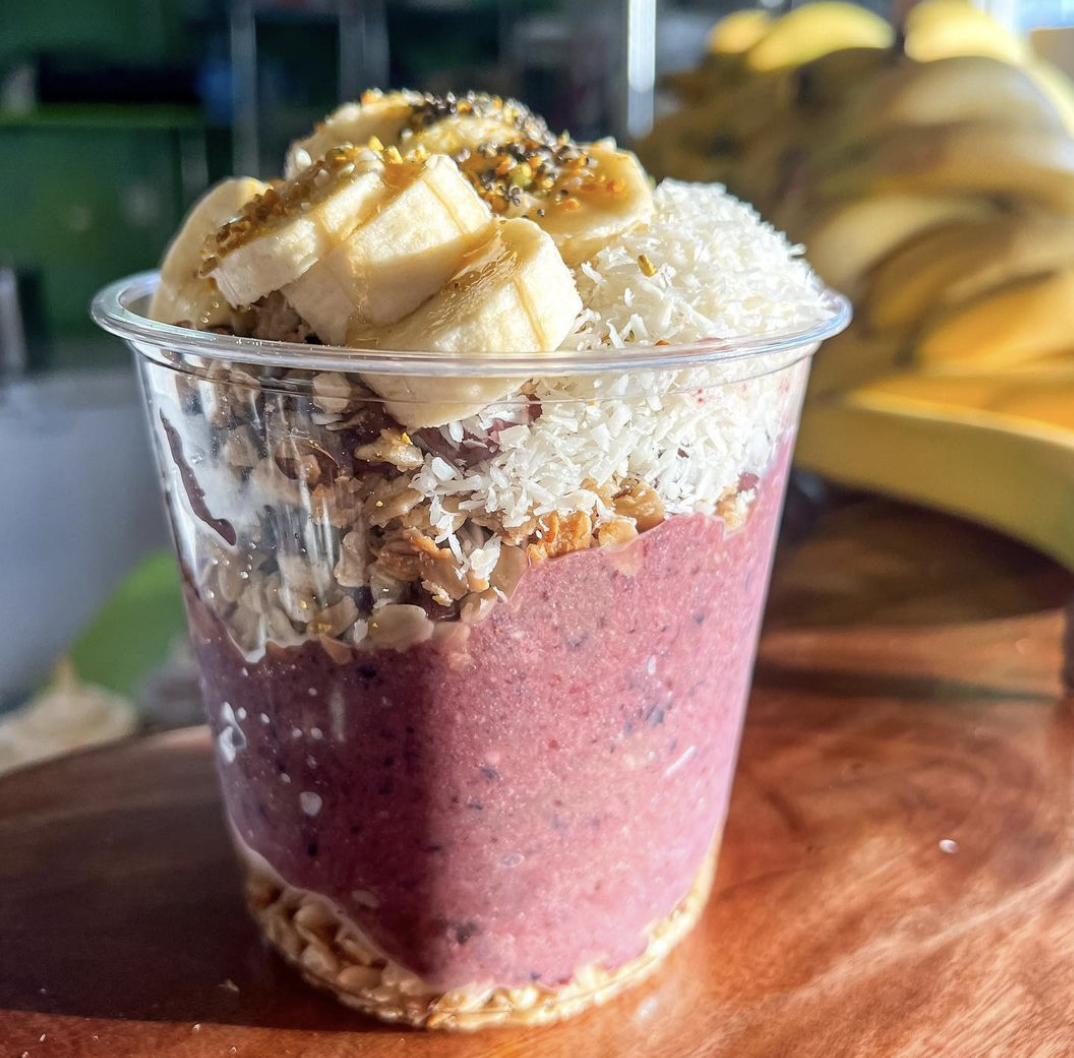 Loko Wraps
4 Loko Wraps
This local favorite serves up island-style Mexican food with superb sauces and fun Hawaiian touches like coconut rice and pineapple coleslaw. Choose an entrée (a big burrito wrap, salad, bento box, nachos, or quesadilla), swap in barbecued jackfruit, then finish it off with a locally inspired sauce. Vegan sauces include Lilikoi Lani for a sweet touch, Ka'u BBQ for a coffee-and-cacao vibe, or Jungle Sauce with jalapeño and papaya seeds for a spicy kick. Accompany your meal with a bright fruit smoothie blended with housemade rice milk or opt for a tall glass of coconut water fresh from a coconut palm.
Find out more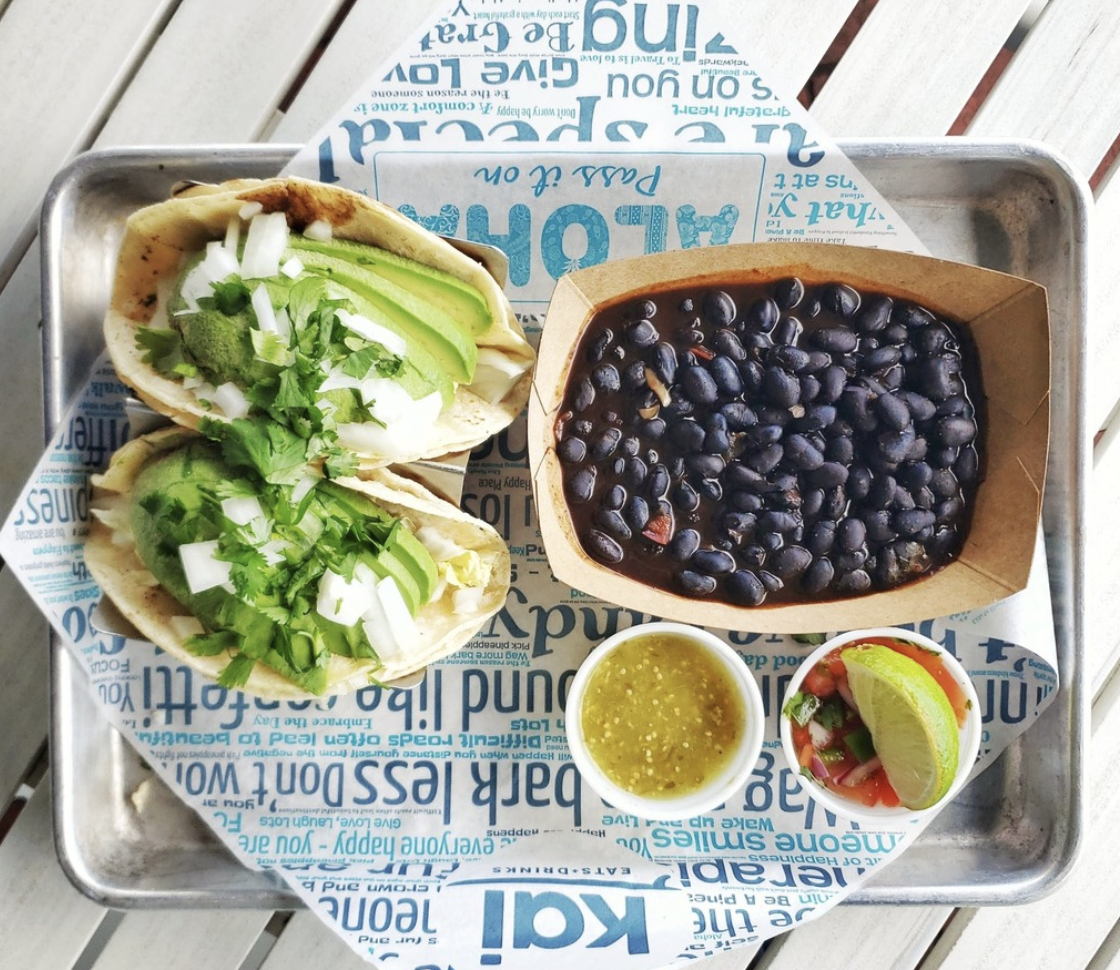 Kai Eats
5 Kai Eats + Drinks
Kai is Hawaiian for "ocean," and if you are looking for a happy hour drink with the best ocean views in town, this tourist hot spot is the place. With 48 brews on tap, many of them local, and themed drinks like the lava flow (something between a piña colada and dessert), Kai doubles as a fun-filled patio at the edge of the ocean. Enjoy the sunset as you nibble on a small but delicious selection of vegan offerings including avocado tacos, mango pizza, waffle sweet potato fries, and lemon fries with chimichurri sauce.
Find out more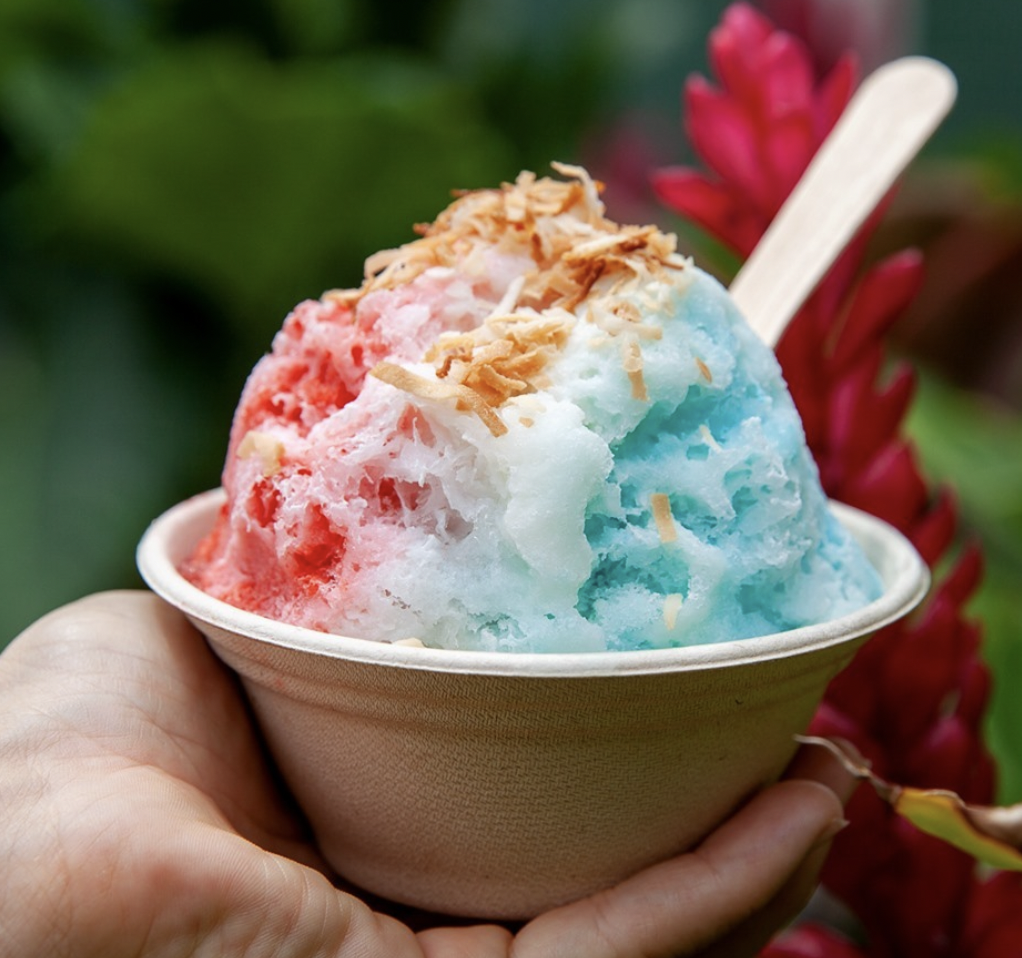 Gecko Girls
6 Gecko Girlz Shave Ice
If a fruity brain freeze is on your agenda, look no further. This refreshing Hawaiian shave ice is a must-try when visiting Kona. Gecko Girlz creates bowls that look like snow cones but taste like feathery ice cream. While you can hardly throw a coconut on the Big Island without hitting a shave ice stand, this one is unique because of the ample variety of natural local flavors like Waialua lilikoi, yuzu, and Kauai cherry. A big bonus is the location, just steps away from the gently lapping waves of the Pacific in the heart of Kailua-Kona.
Find out more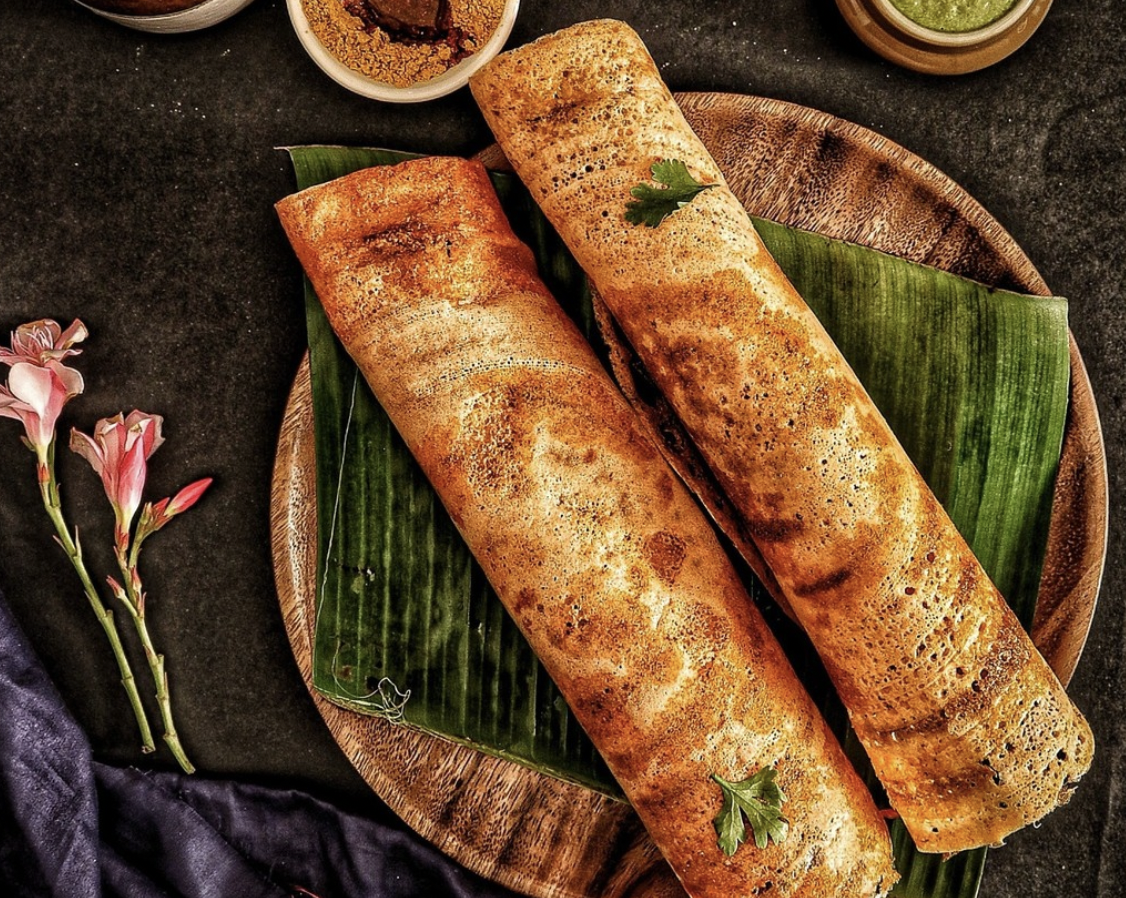 Swami's Dosa Grill
7 Swami's Dosa Grill
This ultra-authentic South Indian lunch spot is located in an industrial-looking food court near the Hawaii Keiki (kids) Museum. Its vegetarian menu offers a host of vegan options. Crispy dosas made from fermented black lentils and rice can be filled with a variety of vegan options, though you can't go wrong with masala potatoes and onions. Enjoy rare gems such as idli (puffy rice cakes), vada (savory doughnuts), and uthappam (veggie-stuffed pancakes) served with succulent tomato- and coconut-based sauces. For a sweet treat, add a mango lassi made thick, creamy, and vegan, or kaju kathli, a delicate fudge made with cashews and cardamom.
Find out more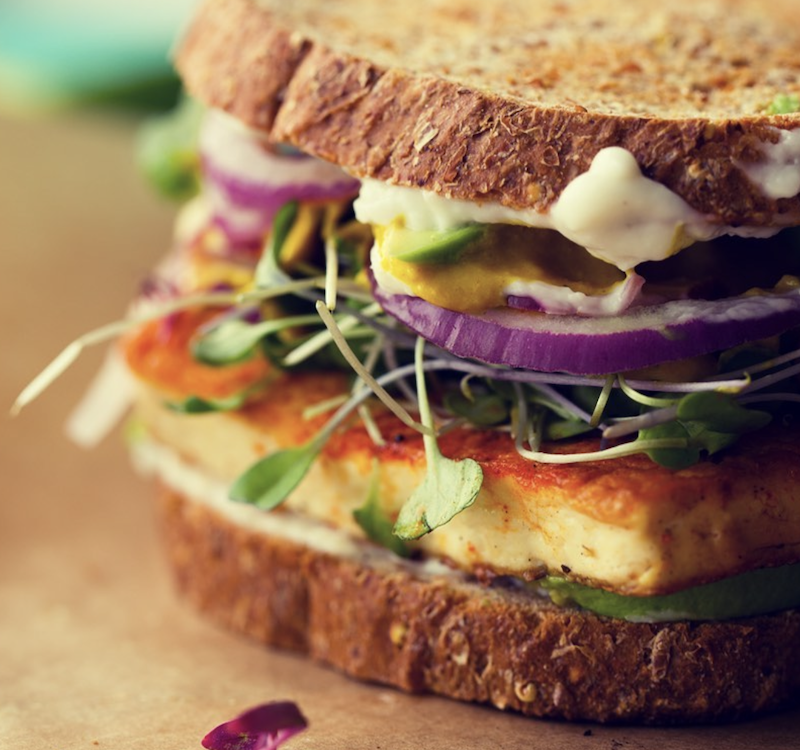 Plant Based Foods
8 Plant Based Foods
Looking for a fully plant-based grocery store in Kona? When you make your Costco run near the airport, be sure to stop at this small grocery store a few blocks away. The shelves are piled high with a bounty of vegan groceries including prepared foods, snacks, and kombucha.
Find out more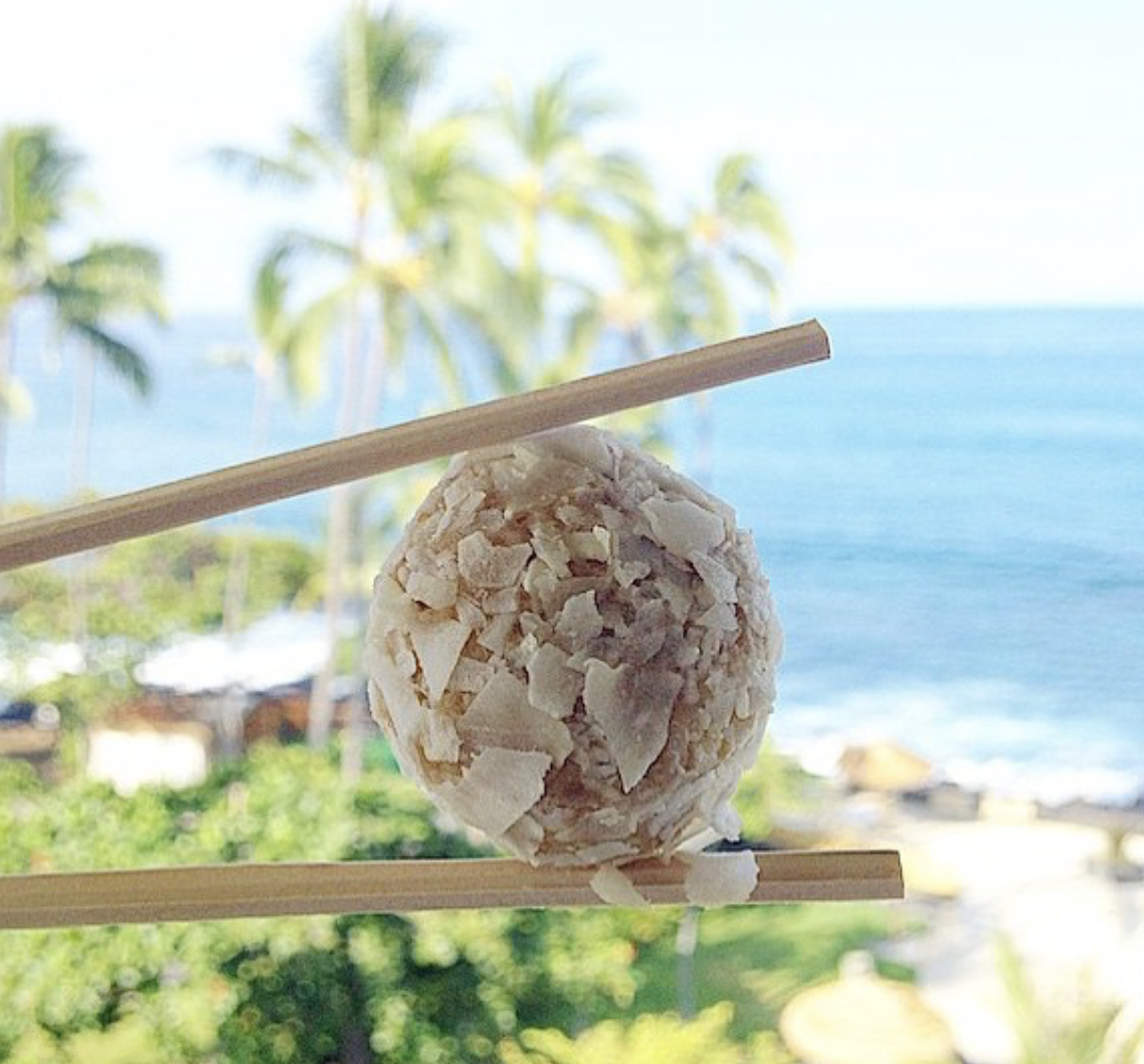 @christinaslaton
9 Island Naturals Market and Deli
In a strip mall less than a mile from the ocean, you'll find the island's largest natural grocery store. Whether you are stocking up your vacation rental or looking for snacks for the beach, you'll find everything you need here. This is the newest addition to the Island Naturals chain, and it features an expanded range of natural and vegan items including fresh baked goods. Coming soon: a hot deli bar with ample vegan options.
Find out more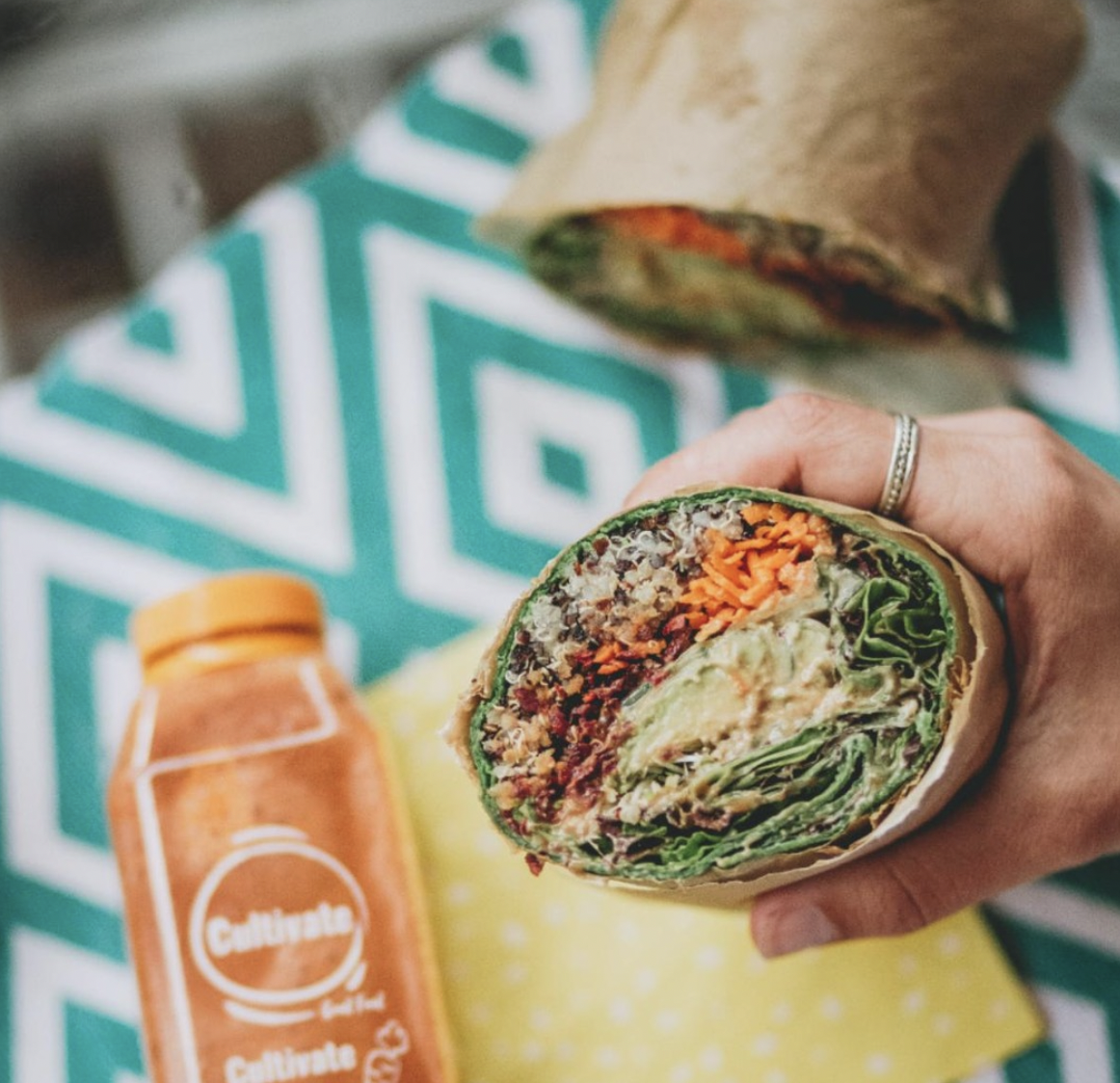 10 Cultivate Good Food
When you are heading south from Kailua-Kona for an afternoon of spectacular snorkeling at Hōnaunau Bay, stop in the small town of Kealakekua for a clean and healthy lunch. Cultivate is a cheerful walk-up window with wraps, salads, and juices to fuel your island adventures. Harvested straight from the volcanic soil, its island produce will leave you feeling recharged and ready for your day ahead. The Coconut BLT and Greek wraps (hold the feta) are huge and delicious. Cold-pressed juice blends are as thoughtfully crafted as they are cleverly named: Cultivate Clarity, Cultivate Love, Cultivate Awareness, Cultivate Joy.
Find out more
For more vegan eats, read: