Like anyone else, vegans deserve a little taste of the good life. Whether you're a self-professed wine aficionado or plant-based foodie, a visit to California wine country should be on your bucket list. The soil from this region results in more than just world-class wine, it is also responsible for the area's incredible produce. We took a trip to find the most vegan-friendly wineries (yes, not all wine is vegan) and restaurants so you can enjoy your visit stress-free. Here are our top eight vegan picks in Napa and the greater California wine country.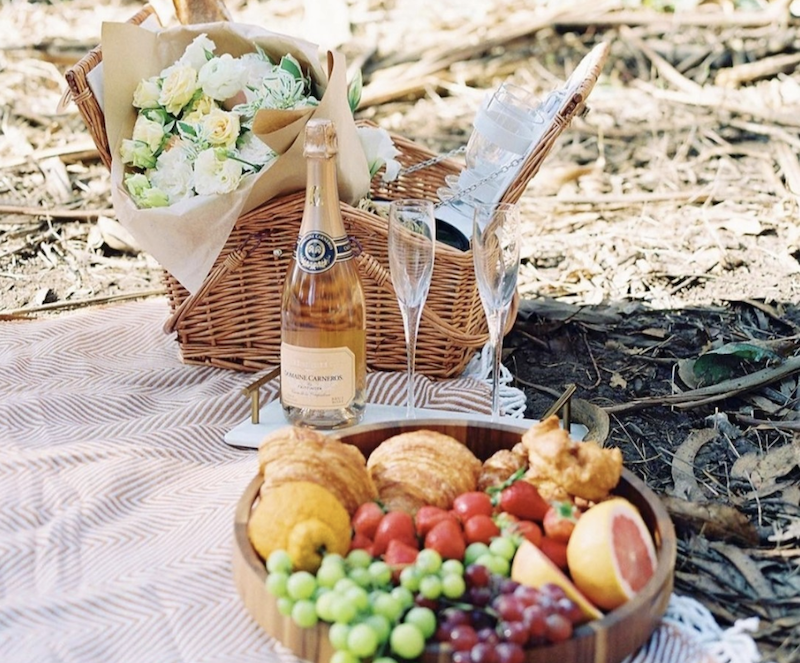 Domaine Carneros
1. Domaine Carneros, Napa
If you're looking for an Instagram-worthy wine tasting experience, you'll find it at the Domaine Carneros Estate. Situated at the crossroads of Napa and Sonoma, Carneros boasts breathtaking views of its idyllic vineyards. Call ahead to reserve a table on the Chateau Terrace overlooking the estate to get the full view experience. There are five tasting flight options that include your choice of sparkling or still wines. Whether you sip the sparkling, balanced Brut Rosé, or the rich, complex Tulsa Vista Pinot Noir, you can't go wrong. And no need to worry, every single wine at Carneros is vegan. Don't forget to order the abundant plant-based cheese plate with your tasting. It comes with a variety of Miyoko's artisan cheeses, crackers, nuts, and dried fruit.
Check it out.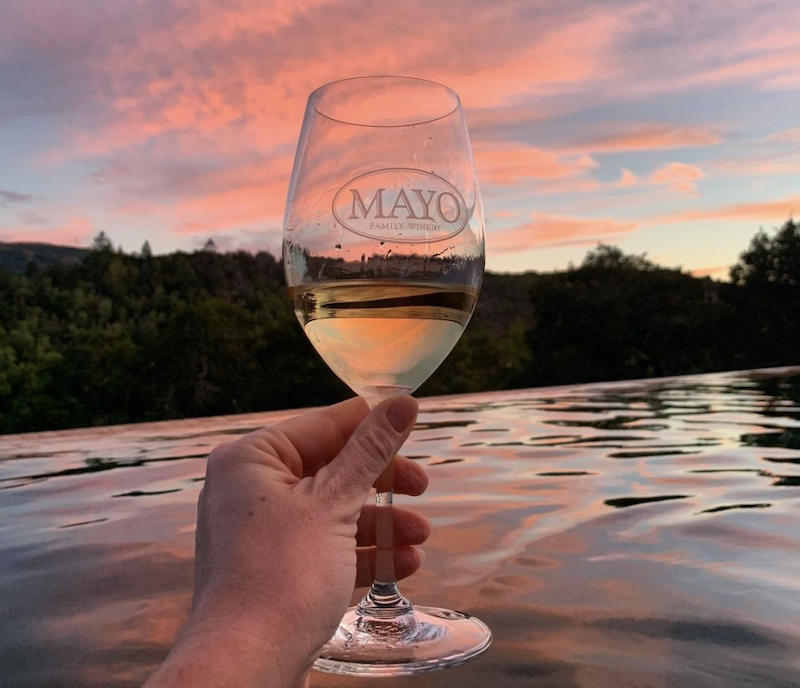 Mayo Family Winery
2. The Mayo Reserve Room, Kenwood
The Mayo Family Winery is a small, family-owned winery specializing in single-vineyard wines. The Mayo Tasting Reserve Room is in Kenwood—just one mile away from the winery itself—and it's a must-visit for vegan wine lovers looking for a little self-indulgence. Led by Executive Chef John Locher, the reserve room offers an unmatched experience. Guests receive a formal seven-course vegan food-and-wine pairing with locally grown light bites and a range of bold reds and light sparkling wines. The whole experience costs $70 per person and lasts about 90 minutes. Since it's a small operation, call in advance to book so they can pick up and prepare plant-based fare.
Check it out.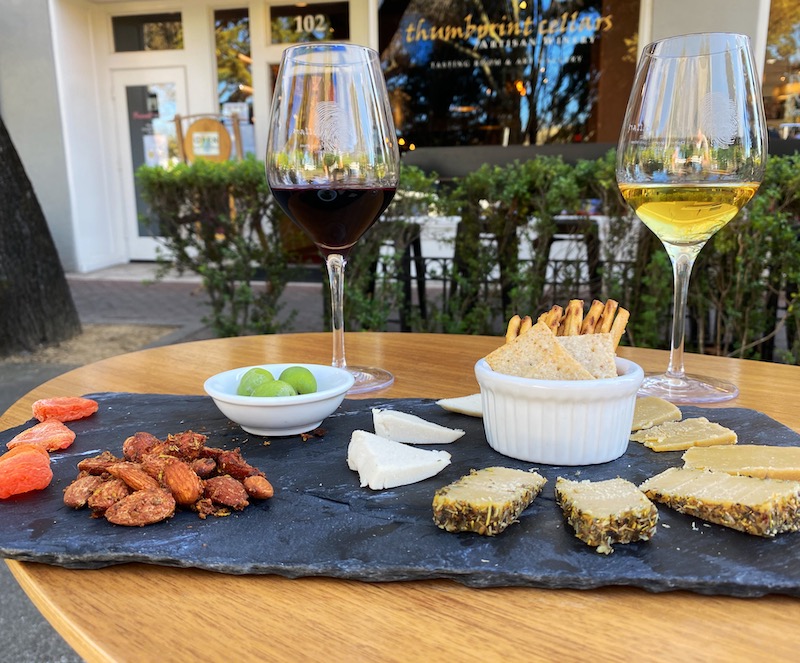 Thumbprint Wine Cellars
3. Thumbprint Wine Cellars, Healdsburg
Are you looking for a more colorful wine tasting experience? Thumbprint Wine Cellars has you covered. Located on the square in downtown Healdsburg, Thumbprint's tasting lounge is planted among a mix of bars, restaurants, art galleries, and luxe boutiques. All wines are vegan and a handful come with eyebrow-raising names such as "Threesome" and "Arousal." In addition to wine, the menu offers a delicious Miyoko's vegan cheese board with house-made spicy almonds, olives, dried fruit, pretzels, and Renegade Foods plant-based salami. Want to bring your fur baby? Good news—they're pup-friendly.
Check it out.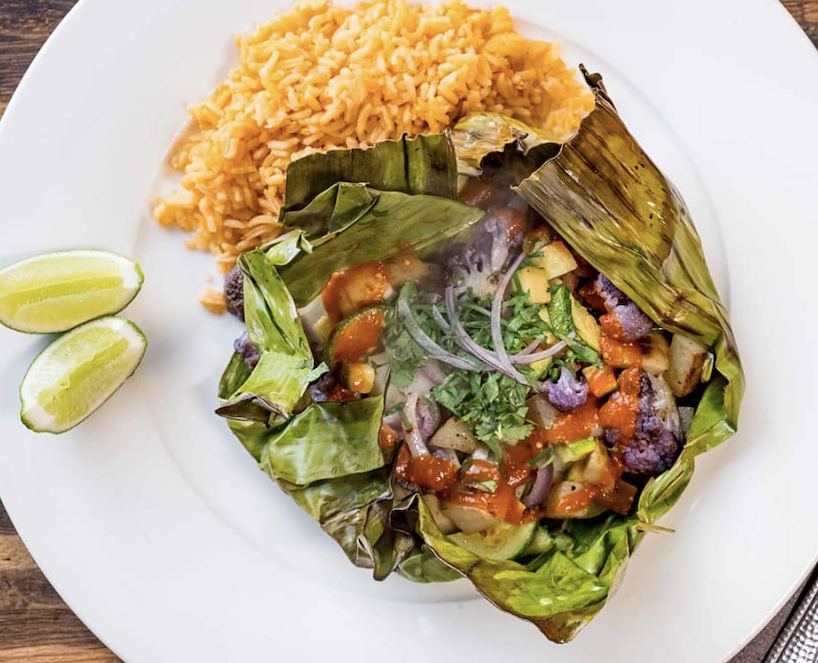 Mercadito Food Truck
4. St. Clair Brown Winery & Brewery, Napa
"All our wines are, and will always be, vegan," St. Claire Brown's website states. That means you can feel good about sipping any of the wines at this modern urban winery in downtown Napa. Craving a cold beer instead? They also have a nano-brewery on-site, and all beers are vegan except the Honey Wheat Ale. Tastings take place in the greenhouse amidst a scenic landscape of seasonal raised beds and fruit trees. Plus, this winery carries six vegan small plates ranging from hummus to marinated olives and roasted almonds. Local tip: visit on a Friday night when St. Clair partners with the Mercadito Food Truck, which serves a dedicated vegan menu of delectable dishes such as Mole Con Vegetables, tamales, and Purple Potato Flautas.
Check it out.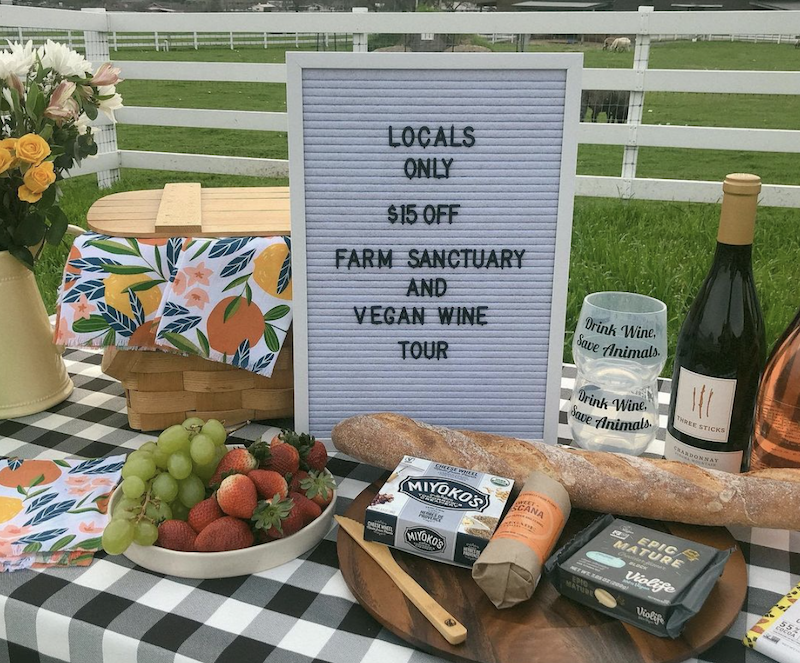 La Belle Vie Tours
5. La Belle Vie Tours, Napa
Navigating and scheduling visits to vegan wineries in Sonoma and Napa can be a handful. If you'd prefer someone else handle all the details, call up La Belle Vie Tours. Led by Michelle Ricci Rulmount, this company provides custom and private vegan wine tours that will lead you to award-winning wineries, Michelin-starred restaurants, and worthwhile excursions (think farm sanctuaries and hot air balloons!). Along the way, you'll learn all about the history of California's famous wine-producing region. Think of this company as your vegan wine chauffeur and concierge rolled into one.
Check it out.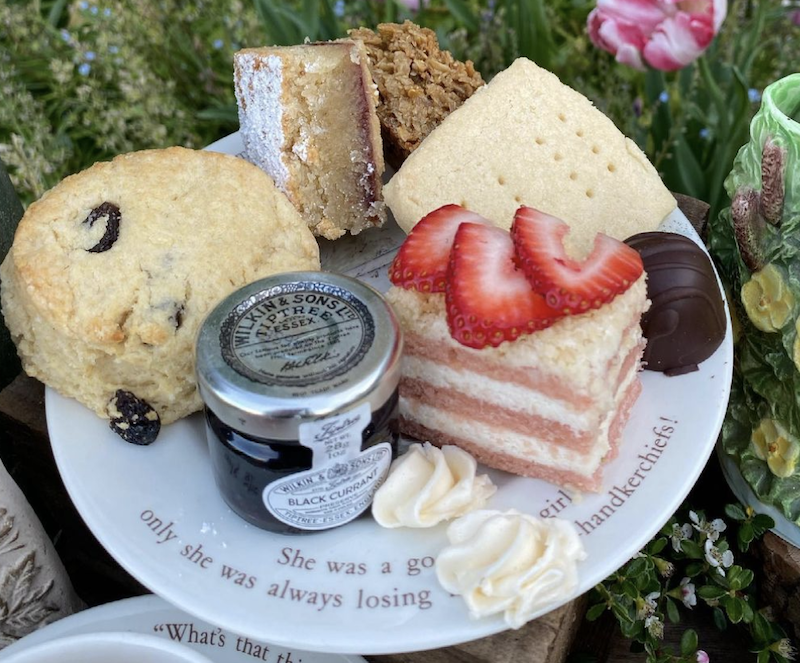 Muir's Tea Room
6. Muir's Tea Room, Sebastopol
If you're spending some time in wine country, chances are you might need a little detox. When you need a break, seek out Muir's Tea Room in the quirky little town of Sebastopol. Located in a beautiful pink Queen Ann Victorian surrounded by a lush garden, Muir's is one of Sonoma County's best-kept secrets. The teahouse is entirely vegan, offering a ritzy Scottish/English high tea experience with a selection of about 20 different teas and a three-tiered tray with freshly-baked scones, cookies, chocolates, savory pastries, and dainty finger sandwiches. Come with an empty stomach and leave with a full vegan belly.
Check it out.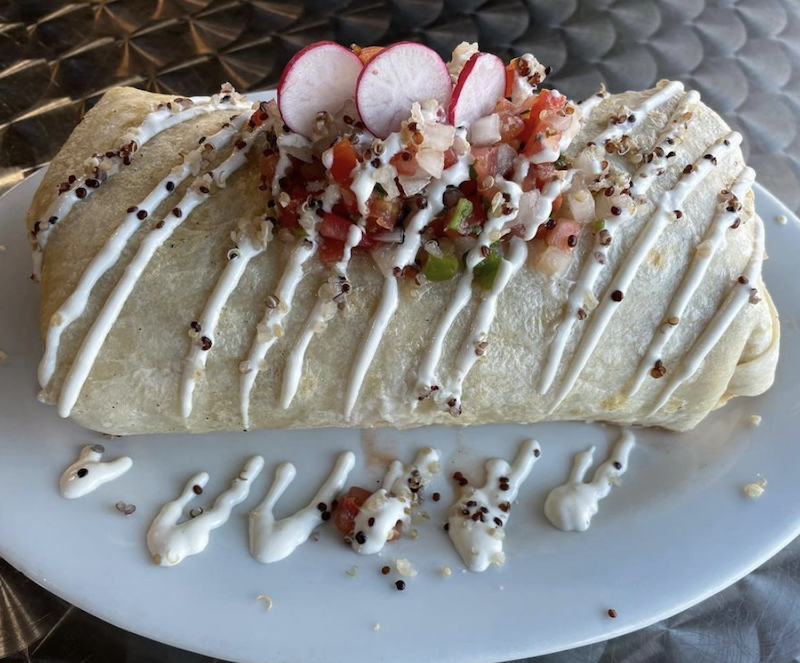 Cozy Plum Bistro
7. Cozy Plum, Santa Rosa
Located in Santa Rosa, Cozy Plum opened in 2021 with an extensive plant-based menu sure to please everyone in your party. It's the perfect place to nurse a hangover after a weekend full of wine. You'll find all the must-have vegan staples on this menu such as loaded layered nachos, barbecue bacon cheddar burger, and several types of tacos, burritos, sandwiches, salads, and wraps. This eatery also offers delightful desserts from leading Muirs and Sonoma chocolatiers. Happy hour is 3-5pm every day with half-off beers, cocktails, and pizza.
Check it out.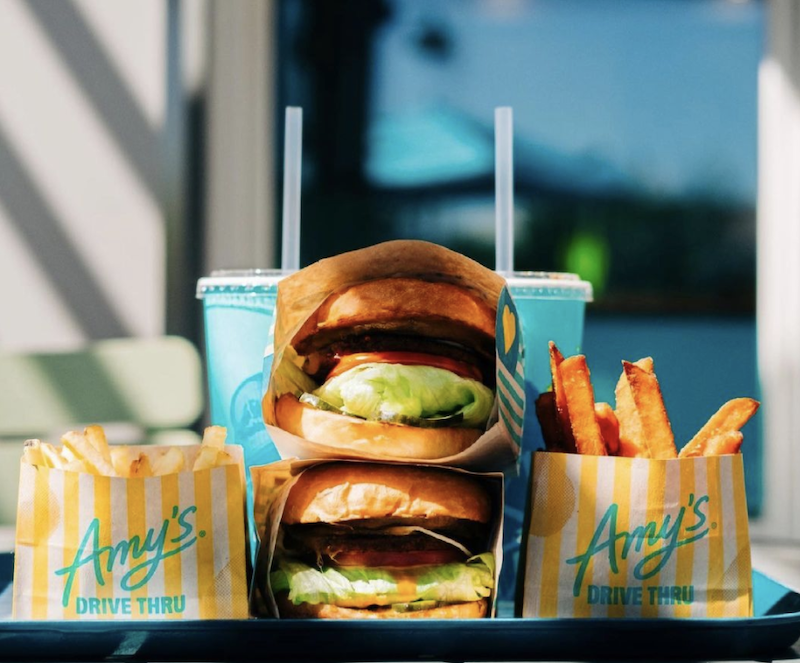 Amy's Drive-Thru
8. Amy's Drive-Thru, Rohnert Park
Headed back to the San Francisco or Oakland airport? On the way, end your visit at Amy's drive-thru restaurant in Rohnert Park for a typical American-style meal. The menu offers up burgers, burritos, chili cheese fries, pizza, mac and cheese, and more. Wash it all down with an organic vegan milkshake or cane sugar soda. The drive-thru also carries breakfast including vegan sausage and cheese sandwiches, hash browns, and crowd-favorite vegan cinnamon rolls.
Check it out.
Rahel Marsie-Hazen is a PR professional and content creator. She writes about the finer, vegan things in life.