Both plant-based health coaches, Ann Christine Herstad and Arnold de Souza first connected over a chlorella drink while they were volunteering for a nonprofit in Paris. For the relaxed celebration, friends and family traveled from South America, France, Canada, and the United States to the perfect in-between spot in the Mexican town of Puerto Vallarta. The breezy, intimate ceremony was held on the terrace of a grand, oceanside Spanish villa. Herstad was decked out in an airy gown accentuated with luminous champagne sequins, while de Souza stayed cool in a custom-ordered linen suit. Though the Mexican monsoon season delivered some sprinkles, no downpours interrupted the festivities, and as skies cleared, the newlyweds were greeted with a rainbow.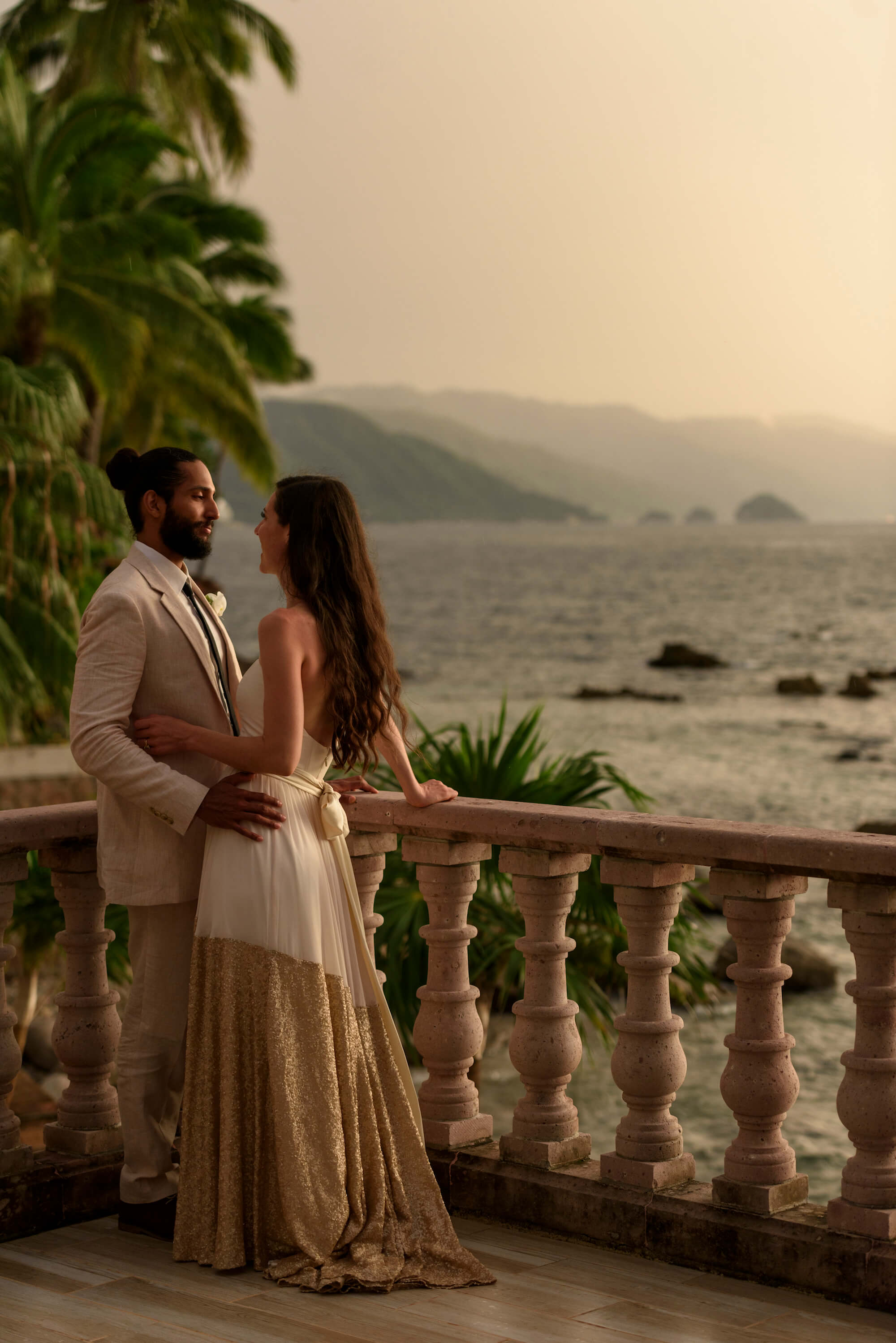 Eva Sicka/Ave Sol Photography
The love story
The health enthusiasts were a match made in vegan heaven. "We bonded over chia seeds and superfoods," says de Souza.
The proposal
Herstad was the first to take the plunge, proposing to de Souza in the South of France. But de Souza also wanted to ask the big question. "Both of us ended up doing some sort of proposal," he laughed.
The Big Day
The guest list
39
The city
Mexico's colorful coastal resort town of Puerto Vallarta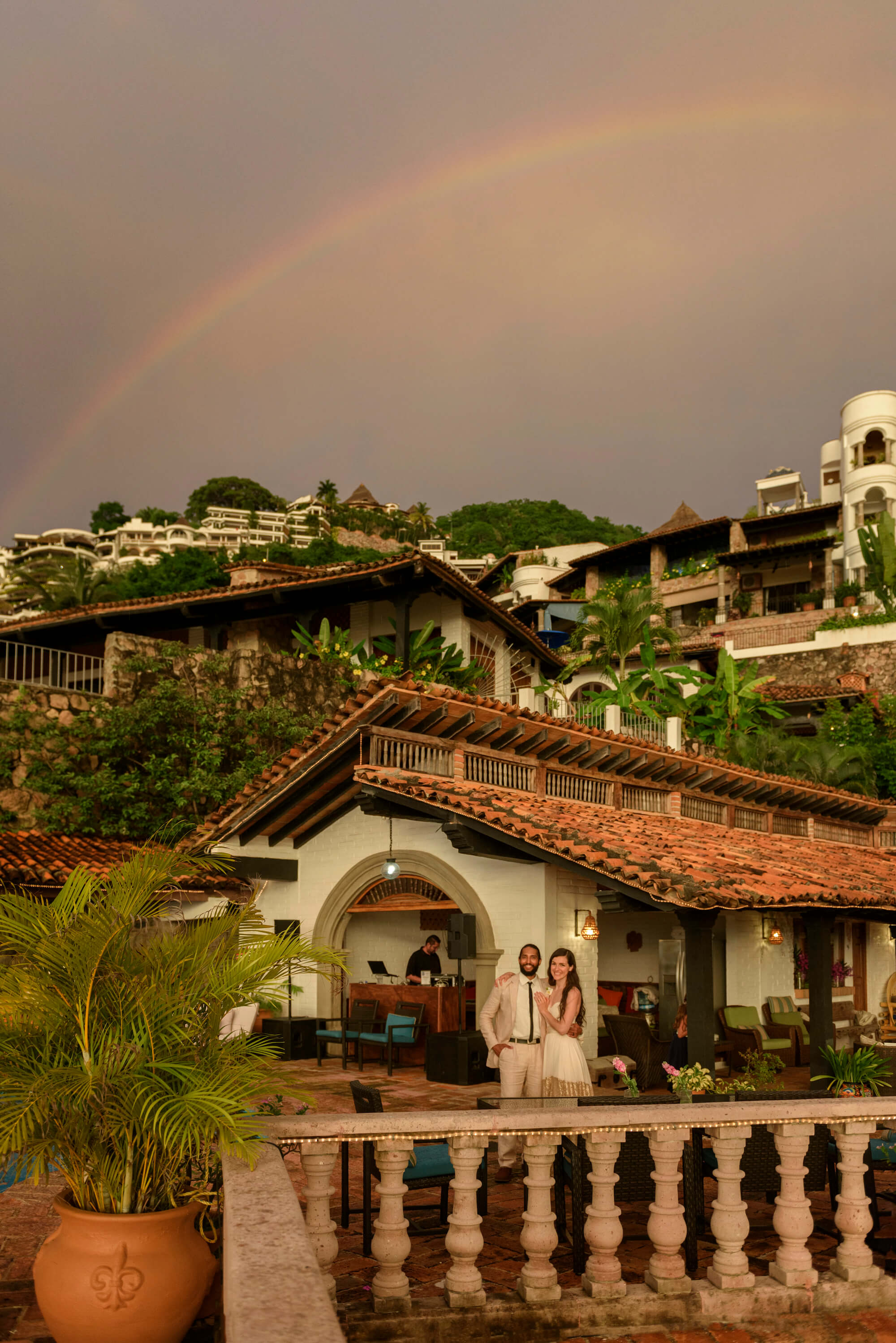 Eva Sicka/Ave Sol Photography
The venue
The grand Villa Celeste, offering sweeping views of the Pacific Ocean
The music
Two of Herstad's closest childhood friends sang sweet renditions of classic songs during the reception, including the jazzy "That's All" by Nat King Cole.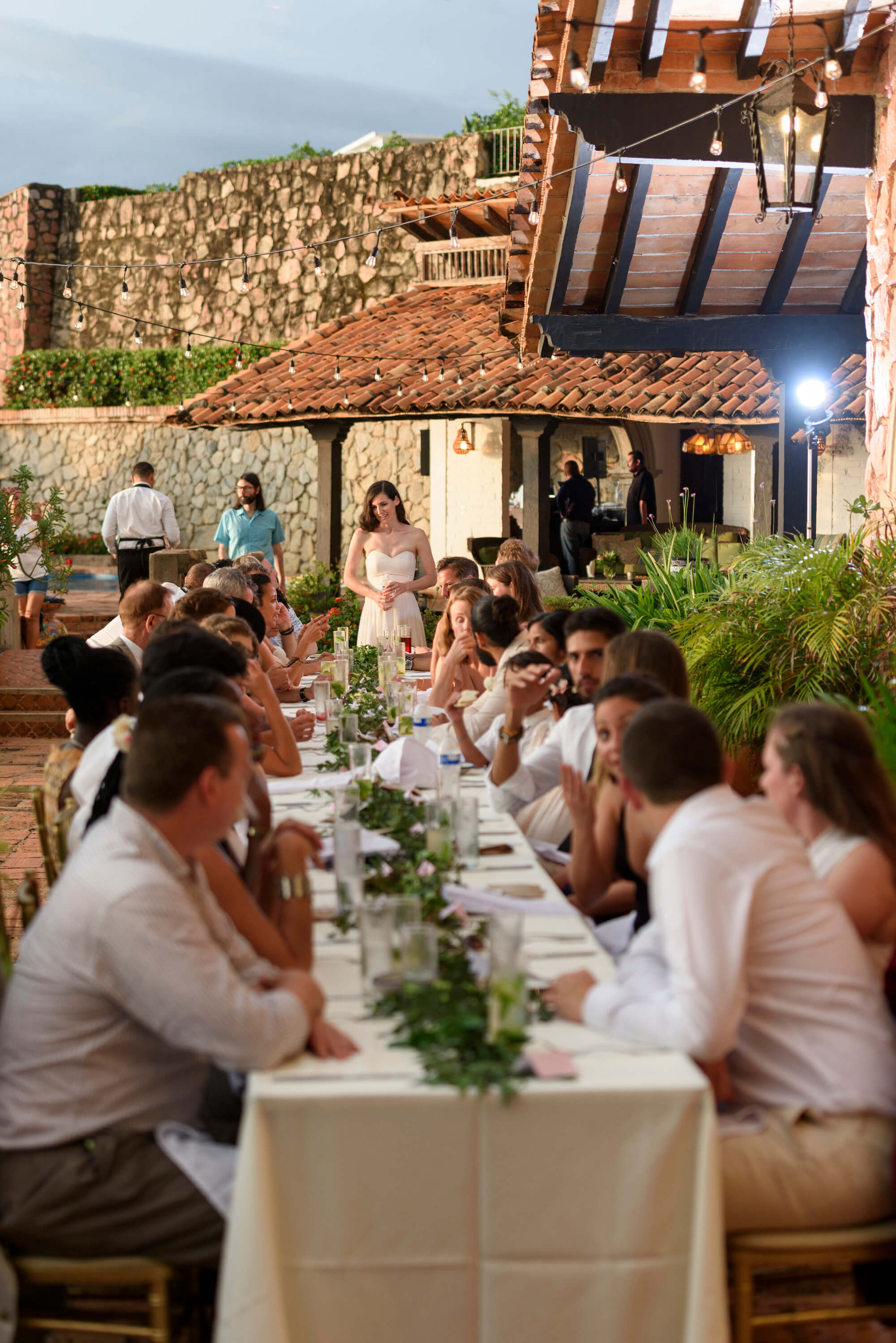 Eva Sicka/Ave Sol Photography
The décor
Mexico's pristine, natural beauty was the star of the show, as guests were treated to coastal views framed by palm trees, all lit with a golden-hour glow during the sunset ceremony.
The personal touch
The bride gathered her friends to create colorful, hand-printed place cards and fragrant hibiscus sachets for every guest, bringing her own creative flare to each table setting.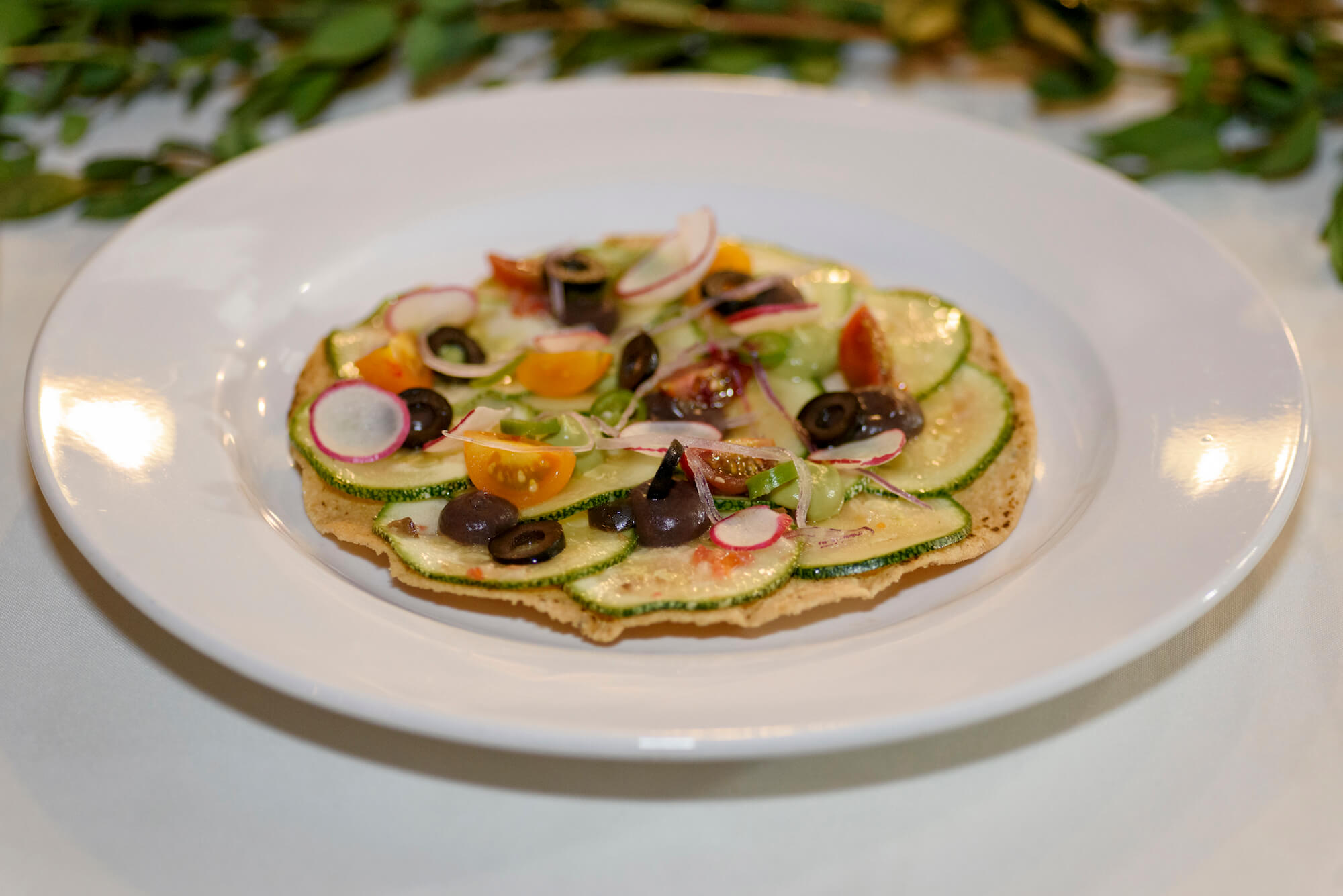 Eva Sicka/Ave Sol Photography
The food
Both devoted to a healthy vegan lifestyle, Herstad and de Souza wanted their wedding to reflect who they are as a couple, so they worked with their caterer to create a mostly gluten-free menu as healthful and nutritious as it was festive.
"We also wanted to showcase vegetables, of course!" says the couple. So dishes featured whole foods including cauliflower, beets, jicama, and avocado, while keeping the oil minimal. "No one was in a food coma, and everyone was ready for dancing and a midnight swim."
Wasabi guacamole with artisan tostadas
Jicama al pastor with burnt pineapple and pickled red onion
Avocado sushi
Zucchini tostadas with black bean mousse, avocado, and black olive vinaigrette
Grilled, confit, and pureéd beet trio with arugula salad and mezcal vinaigrette
Grilled cauliflower and seasoned tofu with olive oil mashed potatoes, organic baby vegetables and garlic vinaigrette
Burnt carrot mousseline with pea pureé, black beans, and rice
Special care was made to ensure not only a delicious meal, but one that was optimally nourishing as well, blending cultures and ingredients. The French-inspired burnt carrot mousseline, for example, was fortified with rice and beans to balance protein and macronutrients.
Eva Sicka/Ave Sol Photography
The cake
Guests chose from a duo of two-tiered vegan cakes—decadent chocolate cake with chocolate icing or gluten-free mango frosted with vanilla buttercream—each delicately topped with a single orchid.
The drinks
The bar served non-alcoholic cocktails that infused traditional Latin American flavors, including lime margaritas, healthy hibiscus spritzers, and virgin passion fruit mojitos.
Sweet hibiscus elixirs
Fresh passion fruit mojito
The honeymoon
The couple spent three months journeying through Mexico, Indonesia, Sri Lanka, and Thailand, all while indulging in healthy vegan food, of course.
For the latest vegan news, read: