News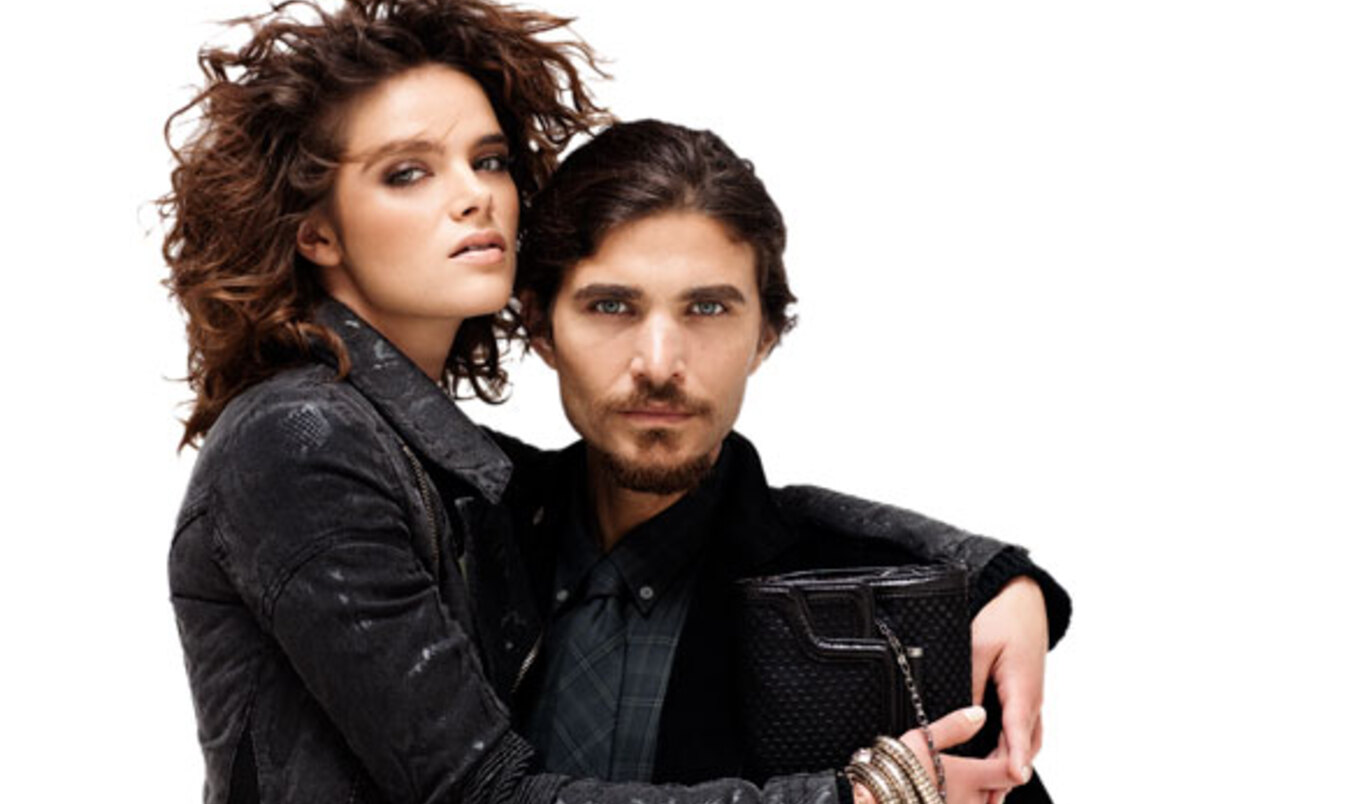 Fashion Police
Vegan fashion is already a hit on the runways, but is the industry as a whole becoming more compassionate? VN style guru Joshua Katcher investigates.
October 2, 2010
---
Karolina Babczynska and Adam Wallace are planning their wedding for next fall. The handsome vegan couple, both represented by Ford Models, met through the fashion industry. In search of an idyllic, natural setting, they perked up at the suggestion of an upstate New York animal sanctuary as a colorful backdrop to their autumn nuptials. What better way to celebrate than in a captivating, compassionate environment, and to share a lifestyle that's not often looked highly upon by New York City's fashion elite?
Vegan Supermodels?
When the winter collections hit the runways, it's overwhelming how much wool, leather, down, and fur is showcased. Babczynska and Wallace both refuse to model fur. The unfortunate truth is that refusing to work with all animal products would mean they'd be out of jobs. The fashion world is not the most welcoming to an ethical lifestyle, nor is it the most logical terrain to navigate as an activist with ethical standards. Therein exist two conundrums: What should cold-climate dwelling, ethically stylish individuals wear from October through March? And what can you do from within the industry to make change for animals and ecosystems? To ignite change from within, you have to make short-term compromises in exchange for long-term goals. A model who refuses 95 percent of jobs is a model with no connections, mainstream recognition, or clout to make change. In fact, supermodels Cindy Crawford, Claudia Schiffer, Elle Macpherson, and Naomi Campbell have long since abandoned their 1990's anti-fur stance in exchange for high-paying campaigns.
As a response to these problems, Pinnacle was born. Pinnacle addresses an issue that the animal-rights movement has been fighting for three decades: the fur industry. Designers and artists are reinventing the iconic No-Fur pin in their personal style. Since Pinnacle launched earlier this year, designers including John Bartlett and Stella McCartney, musician Thurston Moore of Sonic Youth, and legendary artist Peter Max have come on board. In addition to the celebrity contributors, Babczynska and Wallace became an integral part of Pinnacle, acting as spokesmodels. Unlike their wishy-washy colleagues, these two vegan beauties won't be selling out.
Who cares about fashion?
It's understandable why many activists discount the fashion industry altogether. It typically highlights the worst parts of our culture: It prays on our insecurities; it caters to the wealthy, powerful, and genetically unique; it perpetuates materialism; and it sets unrealistic beauty standards. It's also notorious for committing some of the worst labor abuses. Many of the most commonly used fabrics such as wool, leather, and conventional cotton are directly causing environmental catastrophes and unimaginable human and non-human suffering. Despite its faults, fashion is a powerful form of visual communication that allows those who understand its dialect to climb the hierarchy and use it as a tool for social influence. Like most industries with shiny public relations and advertising campaigns, the aim is to make money and maintain the status quo for those in power. But like most industries that create a discourse, the tools can be appropriated to reach those under its spell with a subversive message. Fashion trends are like radio waves, and any message can be carried out to listeners. The danger in animal activists just brushing over the industry's blatant sexism, vanity, and cruelty lies in an underestimation of how culturally relevant and influential fashion is.
To outsiders, the fashion industry is a beautiful fortress—an attractive succession of new products intended to fulfill our desires. The actual production methodology, decision-making, and distribution of power and wealth within that fortress is intentionally obstructed by a wall built for war: a multi-billion dollar advertising initiative that preys upon our subconscious desires to be more sexually attractive, cool, and powerful. Even most insiders are under the spell of their predecessors, believing fashion is just an art form with a huge and popular demand among consumers. They seek no reason beyond the rationalization that people like certain types of clothing, and they fail miserably when it comes to accountability.
Who's Playing?
The mainstream fashion industry consists of far too many people who worship the iconography of the "rebel," believing it to be cool. In fact, perpetuating so many mainstream problems our society faces couldn't be further from revolution. Take the leather jacket, for example: It's one of the most celebrated symbols of rebel-cool, yet it's tied directly to livestock production, a mainstream industry. Even "vegetable-tanned leather," a term with a very eco-friendly ring to it, is still part of the greatest cause of global warming. How about wool? With nearly 1 billion domestic sheep, the impact of breeding so many animals takes a huge toll on ecosystems that wool, organic or not, can't really be called "sustainable." Never mind the ethical implications of how horribly the sheep are treated. The true fashion iconoclasts who are redefining cool, and reinvigorating the lost meaning of dressing like a dissident are quickly gaining ground, and they are doing so with vegan materials.
John Bartlett, a renowned, award-winning designer, sits on the Council of Fashion Designers Board of Directors, alongside the most influential names in fashion. He has been an advocate for shelter dogs for years, hosting adoption events at his New York City store, and basing his logo on his three-legged rescue pup, Tiny Tim. This year, Bartlett transitioned to an ethical vegan lifestyle, which promises to affect his future collections, beginning with spring and summer 2012.
What happened to Bartlett, Babczynska, and Wallace that doesn't happen to other designers and models? That is a question Bartlett asks himself as he begins to explore his options in ethical textiles. Things are shifting and people are talking, but do not be fooled—the fur mafia has noticed and is making a heavily funded effort to maintain their cool. Furriers spend millions courting young designers, flying them to Europe where they are wined and dined. They're given free "materials" (dead animals) to work with, free training, and enough fur to fill their runway shows. It's difficult for a struggling designer to say no, especially when so many fashion magazines practically require young designers to use fur in their collections in order to get attention. There are no vegan or sustainable fabrics companies offering similar experiences for designers, and the affect this has is a slow trickle-down acceptance of fur.
There is a new breed of designers making waves, armed with cutting-edge, sustainable, and cruelty-free textiles, who aren't afraid of challenging the dismal doctrine set by the industry's past. By the time Babczynska and Wallace are married, in their cruelty-free tux and gown, wrapped in sustainable fall jackets and walking in fair-labor, leather-free shoes, a profound resistance within the fashion industry will be born, and we can all be a part of it.
Photos by Gregory Vaughan
Love the plant-based lifestyle as much as we do?
Get the BEST vegan recipes, travel, celebrity interviews, product picks, and so much more inside every issue of VegNews Magazine. Find out why VegNews is the world's #1 plant-based magazine by subscribing today!