News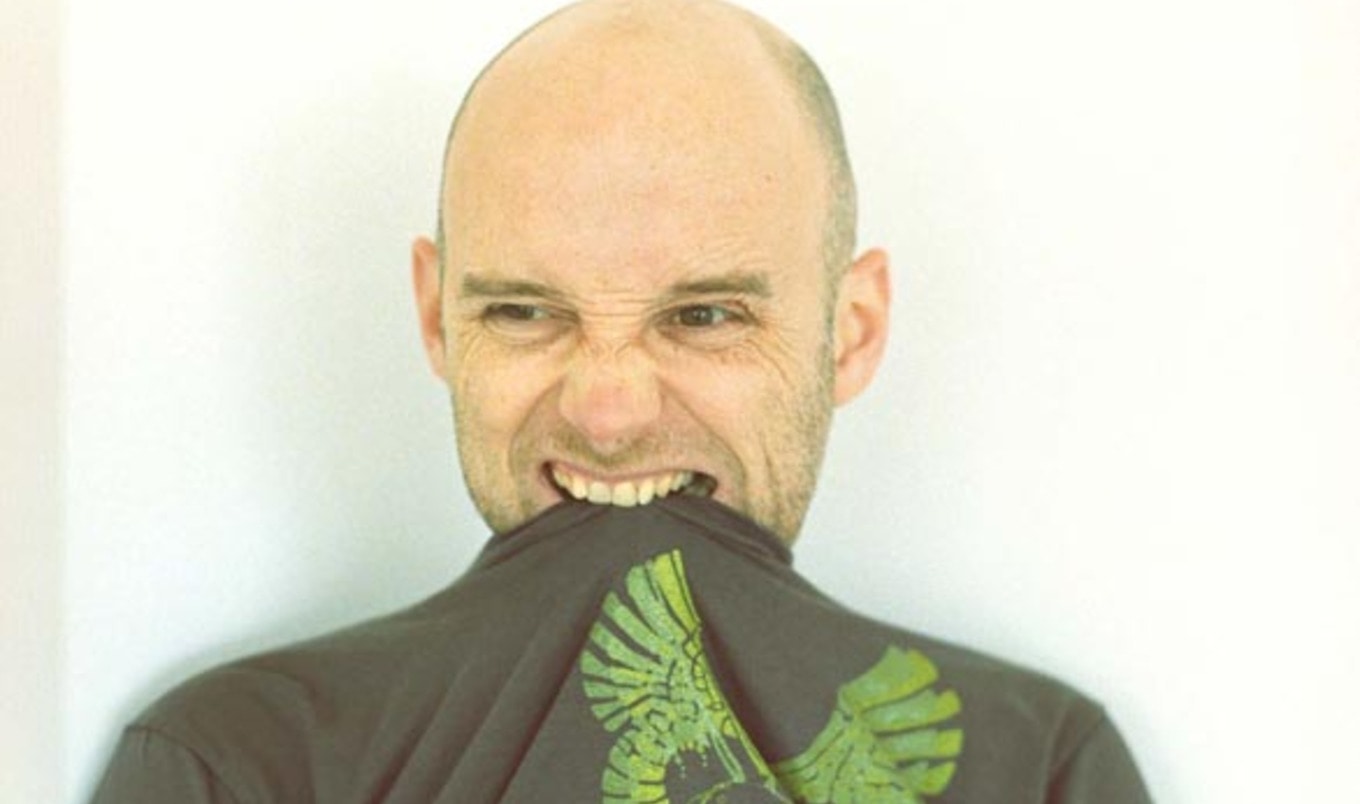 Moby Talks Gristle
Techno darling Moby can now add "anthology editor" to his lengthy list of accomplishments.
April 4, 2010
---
Multiplatinum musician Moby is known around the world for his unique brand of urban dance music and his experimental, cinematic music videos. He has been nominated for six Grammys, and his album Play was named one of the greatest albums of all time by Rolling Stone Magazine. He frequently updates his highly trafficked blog with thoughts on America's political landscape, quirky cartoons, and news about his work and busy life in New York City. A longtime vegan and activist, his most recent project, co-editing an anthology about food politics, allowed him to combine his love of animals with his passion for writing. Released on March 2, Gristle: From Factory Farms to Food Safety, co-edited with animal activist Miyun Park, explores the consequences that eating meat and dairy products have on health, the environment, and the animals. Moby penned the book's introduction, and a diverse collection of public figures contributed short stories, including vegan athlete Brendan Brazier, Humane Society of the United States President Wayne Pacelle, and Niman Ranch Manager Paul Willis. VN recently caught up with Moby, currently in the midst of a cross-country book tour, to talk with him about writing, compassionate living, and factory farming.
VegNews: What was the most exciting part of editing Gristle?
Moby: What's exciting is drawing more attention to the awful things that happen at factory farms, as well as the broader ramifications of factory farming. Factory farming is a horrifying practice, destroying everything it touches, including animals, communities, workers, and then the people who eat the meat.
VN: You've been vegan for more than 20 years. Have you noticed a significant shift in how veganism is perceived?
Moby: Veganism used to be weird and underground, and now it's surprisingly mainstream, at least in the big cities in the US. Twenty years ago no one knew what "vegan" meant, now almost everyone does.
VN: Gristle approaches food justice and animal-rights issues in a non-threatening, non-judgmental way. What has been your experience when taking this more accepting approach to outreach?
Moby: I find that people are much more receptive when they're not being screamed at. I used to be very didactic, screaming at people and yelling that they had to agree with me and become vegan. All that happened was that people stopped listening. By being more respectful and less didactic I find it's easier to get people to listen to the facts about animal production.
VN: Food-safety and health issues surrounding meat consumption are popping up more and more in mainstream news. What do you think readers who aren't familiar with veganism will learn from the book?
Moby: It's hard to say, as everyone who reads Gristle seems to get something different from it. Some people respond to the animal-welfare aspects, others the environmental, and others the health.
VN: Your latest album, Wait For Me, was released in 2009. Are you currently working on any new music projects?
Moby: Well, there's a remixed version of Wait For Me coming out in 2010, then hopefully a new record next year, although I have no idea what it will sound like.
Five lucky readers will take hom their own copy of Gristle—enter to win today!
Love the plant-based lifestyle as much as we do?
Get the BEST vegan recipes, travel, celebrity interviews, product picks, and so much more inside every issue of VegNews Magazine. Find out why VegNews is the world's #1 plant-based magazine by subscribing today!