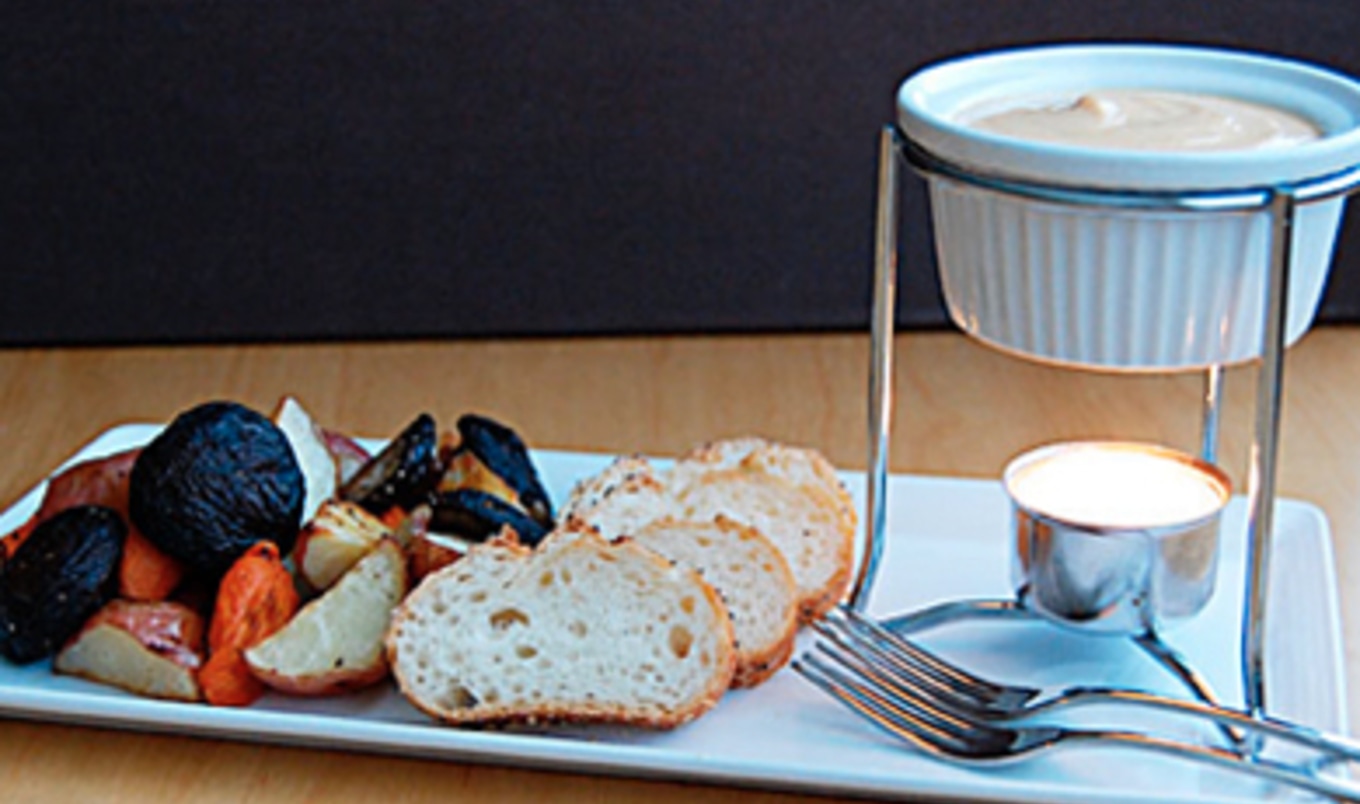 Your party guests will love to dip into a festive pot of dairy-free fondue.
December 23, 2011
While bread is the traditional choice for dipping, vegetable crudités are a fresh, equally delicious option. 
Makes 4 servings

What you need:
1 cup raw cashews
1 cup water
1 clove garlic
3 tablespoons vegan margarine
2 tablespoons flour
1/3 cup nutritional yeast
1 cup dry white wine
2 tablespoons fresh lemon juice
1/2 teaspoon salt, plus more to taste
1/2 teaspoon freshly ground black pepper
1 tablespoon cognac
1 tablespoon brown rice syrup
1/8 teaspoon freshly grated nutmeg
1 1/4 cups soymilk creamer
2 tablespoons arrowroot powder
1 French baguette, sliced into bite-sized pieces
What you do:
1. In a large blender, blend cashews and water until creamy. Set aside.
2. Rub a large pot with clove of garlic. Heat pot over medium heat and combine margarine and flour.  When mixture is thick, add nutritional yeast, white wine, and lemon juice. Stir until smooth.  Add sea salt, pepper, cognac, brown rice syrup and nutmeg and cook for 5 to 7 minutes or until thick. 
4. In a small bowl, combine arrowroot powder and creamer and mix well. Add creamer mixture to cashew mixture and cook for an additional minute. 
5. In a large fondue pot, place mixture and heat with a tea-light candle or sterno.  Serve fondue with fresh bread or vegetable crudités for dipping.