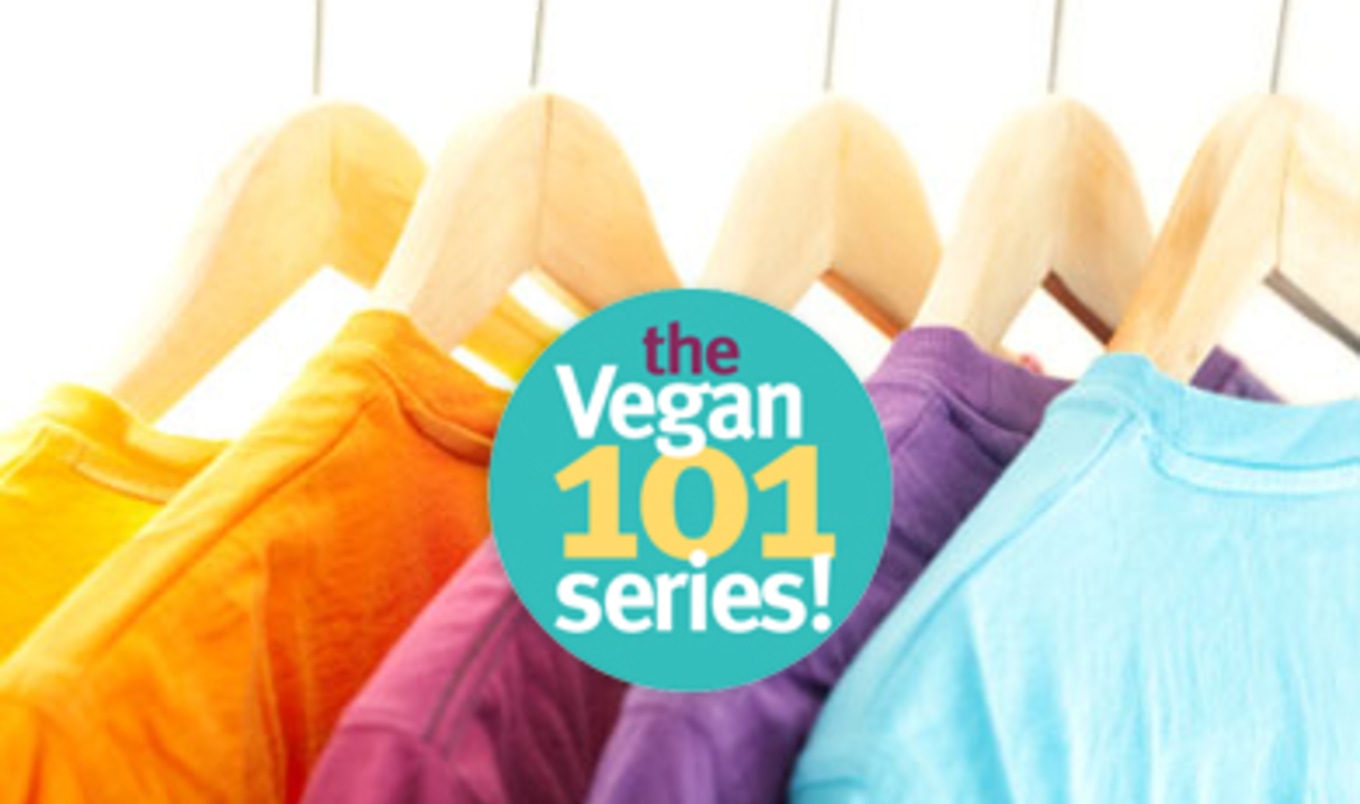 The second installment of our Vegan 101 series tackles how to make a cruelty-free statement with what we wear.
April 17, 2011
---
If vegan clothes strike an image of hemp halter tops and ground-grazing skirts big enough to shelter a family of four beneath them, it's time to reevaluate. With numerous veg-friendly materials and conscious fashion designers' threads, there's absolutely no need to go barefoot or poorly dressed when living the cruelty-free lifestyle. This guide to clothing makes it easy for you to start dressing with compassion.
Earth-Friendly Threads
The first step to embracing vegan clothing is realizing that it's everywhere. That favorite sweatshirt you wear to sleep every night even though it's pilling at the pits and getting tears in the sleeves? It's most likely made of cotton, which means it's vegan. With most T-shirts, sweatshirts, and sweatpants being made of the versatile plant, or a combination blend of it and other veg-friendly materials, being comfy and cruelty-free go hand-in-hand. Other alternatives to wool, leather, and silk include bamboo, PET (made from recycled bottles), soy fabric, nylon, polyester, lyocell, and more.
Old Closet Woes
Veteran vegans and those who have just switched to the lifestyle alike wonder what to do with their old leather boots, wool coats, or silk scarves from before they went veg. This is certainly a debatable topic, with people advocating tossing out all of the clothing and accessories that include animal products. Another option is to donate the items to your local Goodwill or Salvation Army. Keeping in mind the message you're sending with what you wear is most important.
Reading Labels
Similar to food, being aware of what's in your favorite pair of shoes or the biker jacket you're itching to buy is as simple as reading a label. If it reads "Manmade Material," then you're in the clear; if it's made with leather or fur, put it back on the rack. Silk and wool blends often find their way into cardigans, sweaters, scarves, and several cold-weather accessories, so always make sure to read the entire label, not just the first material. Also look out for cashmere, which comes from the cashmere goat and others, and angora, a kind of wool made from the angora rabbit's fur.
Swap it Up
If you're low on clothes and on a budget, clothing swaps with friends, co-workers, or even some stylish strangers is a fun and easy way to change up your closet. That girl at work who always shows up in the cutest skirts and cardigans? Invite her! Editorial Assistant Anna Peraino sums up the process best in her Savvy Vegan post on hosting a clothing swap.
Happy Feet
Shoes seem to be the hardest cruelty-free wears to find in mainstream stores and outlets where leather and suede are standard materials. Luckily for vegans, there are several places that only offer fashionable flats, boots, running shoes, and more that fit the animal products-free bill, including MooShoes, Vegan Chic, Nice Shoes, Olsenhaus, and Beyond Skin. Several mainstream brands also make specifically vegan lines. Check out TOMS Shoes, Simple Shoes, Keep, and Saucony. Online shoe emporium Zappos even has an entire section dedicated to vegan-friendly shoes.
Where to Buy
From Target to Stella McCartney, clothing manufacturers and fashion designers make it easy to find great-looking veg-friendly clothing (sometimes accidentally). Vaute Couture offers beautifully made coats and jackets to keep you warm during winter months and Alternative Outfitters carries everything from handbags to graphic tees. Matt & Nat and Susan Nichole have you covered when it comes to carrying around all your daily necessities. For those on a budget, however, scoping out veg-friendly fashion items is as easy as popping into a (gently) used clothing store such as Buffalo Exchange or Crossroads Trading Co., and remembering to read labels!
Other Resources
Pinnacle: Reinvent the Icon is committed to a fur-free mission in the fashion industry.
The Streets I Know has all the latest on vegan wears and accessories.
Alicia's Style Picks are straight from one of Hollywood's most well-dressed ladies. Also find her at The Kind Life.
The Discerning Brute covers all-things ethically fashionable for men.
Want to know even more about the vegan lifestyle? Check out the rest of the VegNews Vegan 101 Series here.