News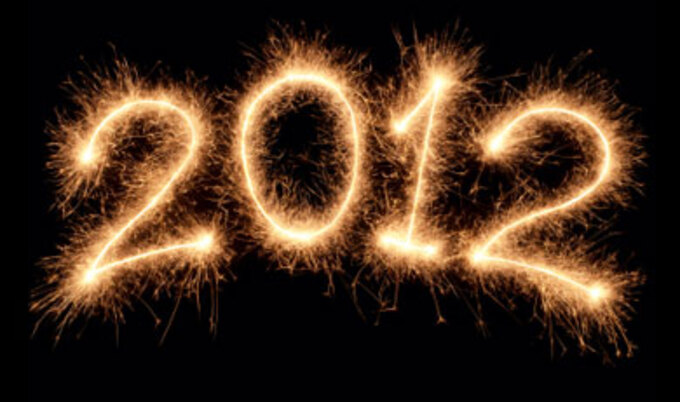 Top 12 News Stories of 2012
A look back at the stories that were the movement's most popular this year.
December 12, 2012
---
This year was a great year for veganism. From the demise of pink slime and gestation crates to the inventions of Beyond Meat and the Vegg, there was no hurdle the movement couldn't clear. In honor of 2012, we've compiled a list of the 12 most-read news stories on VegNews.com so that we can look back at all that's been accomplished—and look forward to even more to come in 2013.
1. News Anchor Makes Incredible Vegan Transformation (November 9). Guy loses 31 pounds in two months on a vegan diet. Yep, sounds about right.
2. 70-Year-Old Raw Vegan Makes Headlines Due to Striking Appearance (March 30). And in a similar vein, Annette Larkins looks half her age. The power of plants, people!
3. McDonald's To Open Its First All-Veg Restaurant (September 5). Veggie burgers for all!
4. Anne Hathaway Discusses Her Plant-Based Lifestyle (July 18). "Kale is amazing." We couldn't agree more, Anne.
5. World's Longest Married Couple Credit Veg Diet (November 8). Eighty-seven years and counting.
6. Poland Bans GE Corn to Protect Bee Populations (May 16). America next? We can dream.
7. Michelle Pfeiffer Discusses Veganism with CNN (June 5). "It was sort of irrefutable."
8. All-Vegan Cupcake Wars Episode (March 2). Gotta love watching a cooking show where you really can eat everything.
9. Egg Yolks: As Dangerous As Smoking? (August 16). Cholesterol-filled eggs bad for your heart? Sounds about right.
10. Ben Stiller and Christine Taylor Try Plant-Based Diet (May 21). Celebrities and plant-based diets: the real power couple of 2012.
11. Lenny Kravitz Creates Vegan Shoes for TOMS (May 29). And they were pretty darn cute to boot.
12. Vegan Marketplace to Debut at Disney's Epcot Park (August 2). Happiest Place on Earth indeed.
Check back tomorrow for the year's best recipes! And next week, we'll share 2012's most popular features—save room for dessert!
Please support independent vegan media and get the very best in news, recipes, travel, beauty, products, and more.
Subscribe now to the world's #1 plant-based magazine!
Subscribe
Give a Gift