Food + Recipes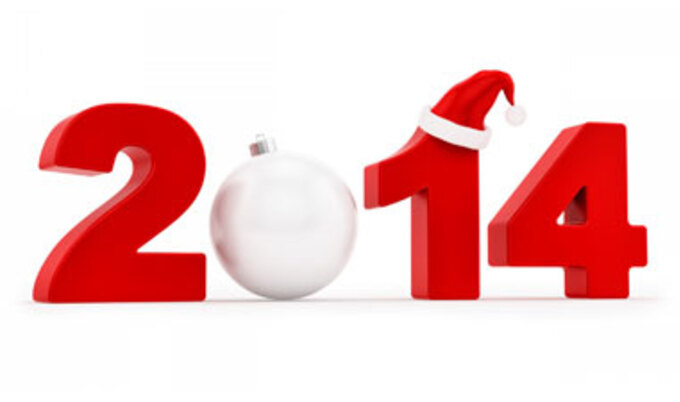 The Top 15 Vegan Instagram Photos of 2014
From exciting new products to mouthwatering meals, countless great moments were captured on Instagram in 2014. Here are your favorites.
---
It was another banner year for veganism, marked by legislative victories, ample mainstream media coverage, and, of course, great food. And no where captures plant-based cuisine better than Instagram, where vegans around the world share gorgeous, inspiring photos of food, fashion, and exciting new products. To celebrate this milestone year for all-things vegan, here are the most popular photos of 2014 on VegNews' Instagram page.
1. Vegan Cheese Pizza
Yep, VN readers can't get enough of vegan pizza loaded up with dairy-free cheese. Thankfully, Whole Foods Market now sells hot slices with a variety of veg toppings.
2. CocoWhip
You know it's been a good year when a coconut-based whipped cream comes on the market. One of our favorite new products of the year, this baby topped pretty much everything this holiday season.
3. Vietnamese Spring Rolls
Spring rolls may be the perfect food—they're fresh, healthy, and very photogenic. And they can be customized with any filling you want. Bring on the peanut sauce!
4. Vegan Tacos
Hmmm, tacos. Loaded up with rice, beans, grilled vegetables, and guacamole, it's always taco time in our book (margaritas optional).
5. Beautiful Salad
It's easier than ever to be healthy on-the-go, like this salad from a natural food store in Northern California. Apparently, you agree!
6. Pumpkin Spice Almond Milk
Nothing marks the holiday season more than the arrival of seasonal nogs and beverages. In 2014, the variety has never been better, like this pumpkin-spiced almond milk. Life is good.
7. Chao Cheese
Coconut-based cheese that melts and tastes great? Another game changer hit the market this year, this one from the brilliant minds of Field Roast.
8. Cashew Milk Ice Cream
We didn't know what we were missing until we discovered this new cashew milk ice cream from Mr. Dewie's. Now we're addicted—especially to the Caramel Almond Crunch.
9. Avocado Sushi
Sushi and spring rolls—always fresh, always tasty, and always satisfying. This close-up of a big avocado roll certainly got your attention this year.
10. Vegan Nogs
We're lovin' our vegan nogs! This photo captured just a handful of the incredible varieties that hit stores this year. It's hard to pick our favorite, so we'll just take one of each.
Don't miss our Top 15 News Stories of 2014, our Top 15 Vegan Recipes of 2014, and our Top 15 Stories of 2014!
Please support independent vegan media and get the very best in news, recipes, travel, beauty, products, and more.
Subscribe now to the world's #1 plant-based magazine!
Subscribe