News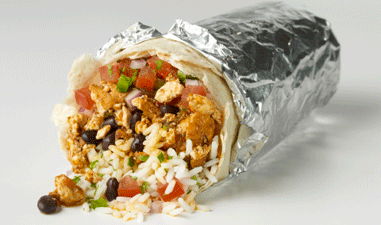 Chipotle Mexican Grill Promotes Vegan Option
Popular Mexican eatery encourages public to try its tofu option.
January 26, 2015
---
Today, Chipotle locations around the country are heavily promoting its vegan protein option by offering a buy one, get one free. When customers order the sofritas—braised Hodo Soy tofu in a spicy sauce—in a burrito, taco, bowl, or salad, they'll receive a free one on their next visit. Patrons simply need to show their receipt between January 27 and February 28 to redeem their complimentary item. The fast-casual restaurant first introduced the tofu option in 2013 and have since added it to the menu across its 1,600 restaurants. In addition, the chain has veganized its pinto beans, which were formally cooked with bacon.
Let's get FABULOUS! Order your copy of the hot-off-the-press VegNews Guide to Being a Fabulous Vegan - filled with everything you need to know to live a super-fabulous vegan life (including our all-time favorite recipes)!
Order Now