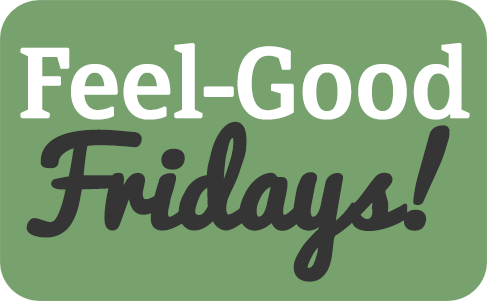 VegNews editors bring you this week's most heart-warming vegan stories.
December 17, 2015
---
Veganism got you feelin' good? Us too. In fact, the world is so full of great veg stories that we have a hard time keeping up with all this positive news. As such, every Friday we're collecting the most heart-warming, smile-inducing, thumbs-uppiest web posts of the week to start the weekend with a smile. Cute animal videos, tasty vegan dishes, restaurant openings, and cool travel stories … if it made us feel good we'll share it here every week.

Without further adieu, we give you this week's Feel-Good Friday lineup!

This week, the internet is overflowing with holidays desserts. First, Bustle nails it with two roundups dedicated to vegan treats such as Eggnog Crunch Biscotti, Salted Caramel Ice Cream, and Peppermint Bark Popcorn, and another feature showcasing nine perfect after dinner gluten-free desserts—that Tiramisu, though! If you saved lots of room for dessert, check out these breathtaking almond sables over at the Los Angeles Times. And what's better than eating all the cookies? Eating all the cookies while washing yourself with cookie-shaped soaps (just don't confuse the two).

This week in news is full of feel-goods with vegan cookbook Thug Kitchen Party Grub for Social Motherf*ckers making it to the top of CNN's gift list, James Cameron urging environmentalists to go vegan, and the FDA finally allowing vegan Just Mayo to just be mayo.

Feeling panicked about last-minute gifts? Lucky for you, we spotted this adorable pig serving board over at the Farm Sanctuary shop.

It feels awfully good to be vegan.