Food + Recipes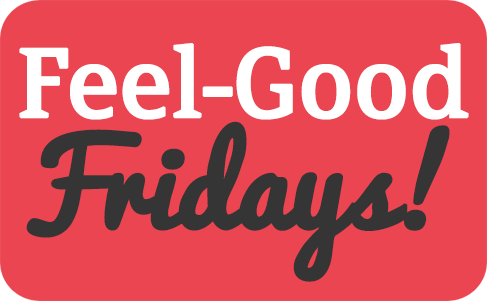 Feel-Good Fridays!
VegNews editors bring you this week's most heart-warming vegan stories.
---
Veganism got you feelin' good? Us too. In fact, the world is so full of great veg stories that we have a hard time keeping up with all this positive news. As such, every Friday we're collecting the most heart-warming, smile-inducing, thumbs-uppiest web posts of the week to start the weekend with a smile. Cute animal videos, tasty vegan dishes, restaurant openings, and cool travel stories … if it made us feel good we'll share it here every week.

Without further adieu, we give you this week's Feel-Good Friday lineup!

Having successfully avoided Black Friday (and celebrated Fur-Free Friday), this week we've got gifts on the brain, and so does Metro UK, which published round-ups of vegan fashion and beauty products (for both men and women) that are perfect for the holidays! If giving cookie gifts are more your style, we'll be baking peanut butter kisses, madelines, and this spin on buttery chocolate chip cookies all winter for our cookie monster friends. Which reminds us: Our annual VegNews Holiday Cookie Contest—with great prizes such as special assortment boxes of Cocomels caramels, Nicobella chocoates, and Liz Lovely cookies—has begun. Somebody please gift us a bib for Christmas!

In more feel-good news, cardiologist Joel Kahn opened GreenSpace Cafe in Ferndale, MI, we came one step closer to banning wild animals from entertainment exploitation in Hawaii, and saw a steep drop in the United Kingdom's bacon and sausage sales—a response to the World Health Organization classifying processed meat as cancerous.

And, finally, Bustle answered why cats purr with an amazing feature that included the best purring video you'll ever see. Have a purrfect weekend!

It feels awfully good to be vegan. Oh, and in case you missed our big announcement, gift subscriptions to VegNews are just $15 during the month of December. That's 25% off, so get 'em while you can!
Want more of today's best plant-based news, recipes, and lifestyle?
Get our award-winning magazine!
Subscribe