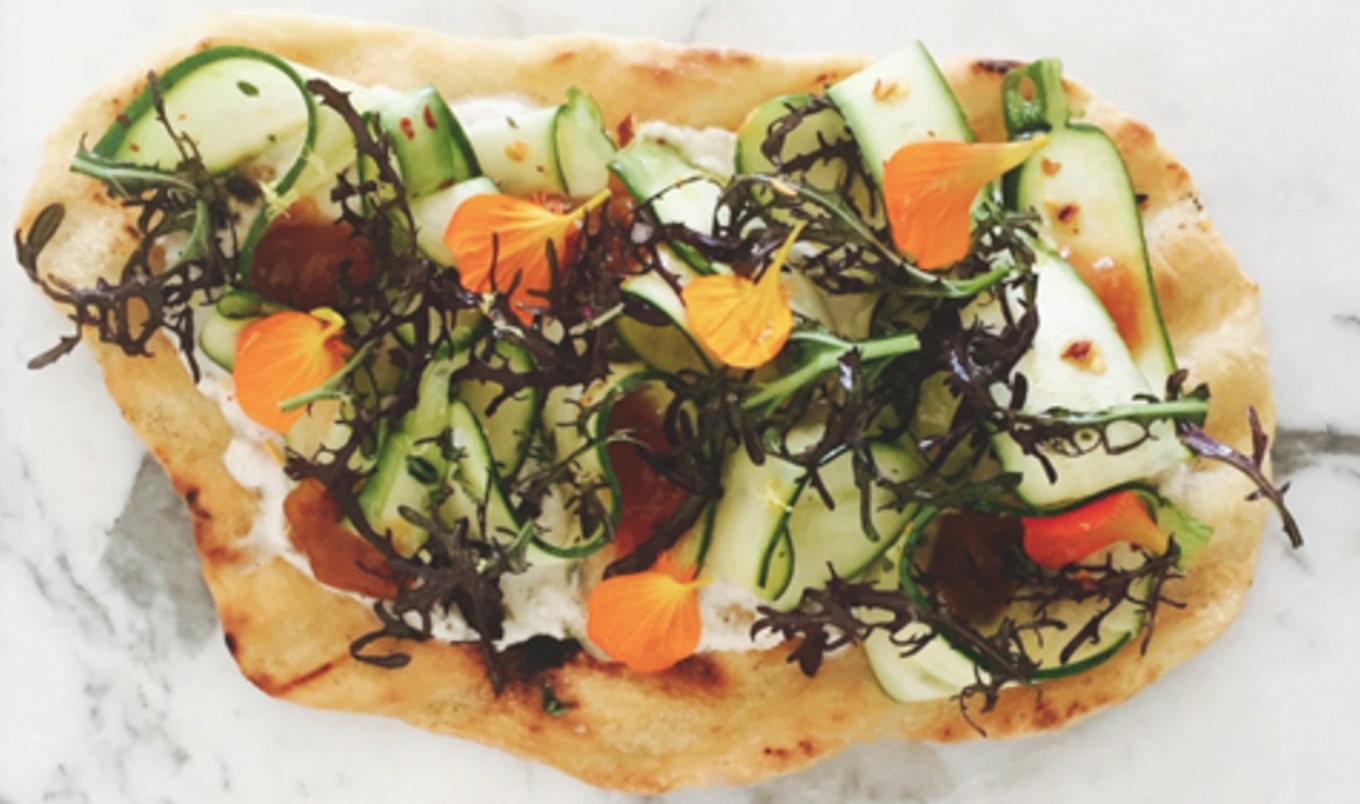 Acclaimed vegan chef bringing traditional pizzas with a plant-based twist to the East Village early next year.
December 17, 2015
---
Matthew Kenney, the vegan chef behind upscale Venice, CA restaurant Plant Food + Wine, has announced 00 + Co, a new plant-based pizza concept planned to open early 2016 in New York City's East Village. The menu, crafted by Scott Winegard, will feature wood-fired, vegetable-forward pizzas accompanied by a variety of nut-based cheeses, pestos, and other condiments "complementary to the spirit of traditional pizza." The "00" in the restaurant's name is in reference to the ultra-fine ground Italian-inspired flour to be used throughout Kenney's dishes. Small plates, vegan ice cream, and organic wines aimed to "showcase Matthew Kenney's delicious, beautiful, vibrant, and nutritious cuisine" will also be served.
For more on Kenney's latest venture—Plant Food + Wine in Los Angeles—check out our review in the January+February issue of VegNews Magazine.