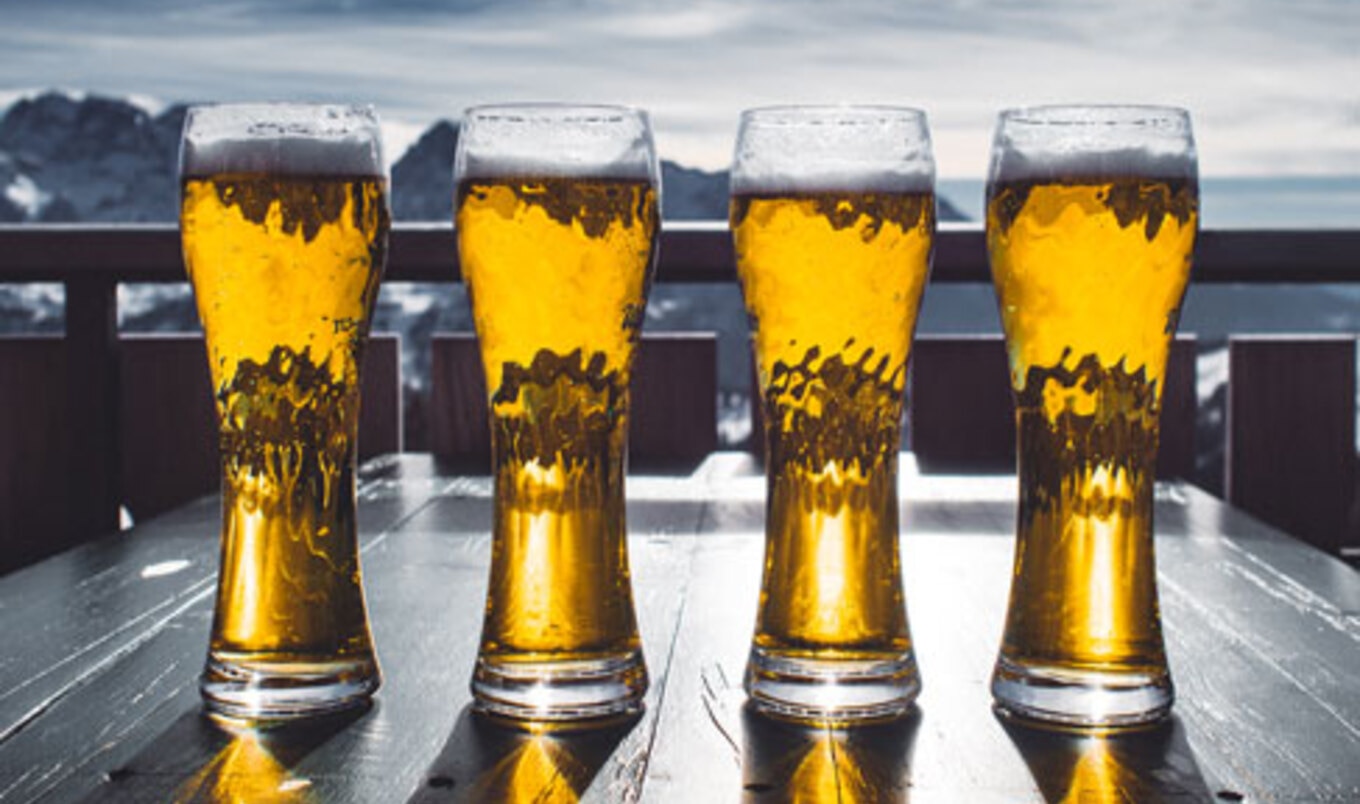 Los Angeles Vegan Beer & Food Festival migrates north with tickets on sale today.
July 8, 2015
---
With more than 6,000 attendees at this year's Los Angeles Vegan Beer & Food Festival, it only makes sense for event organizers to bring the gathering to cities across the country. Luckily, this is exactly what's happening September 26 at Zidell Yards in Portland, OR., as the day-long fest is slated to include 50 food vendors, 50 breweries, and live music. Hosted by Portland institutions such as Herbivore Clothing, The Bye and Bye, and Doug Fir Lounge, the 6,000-capacity event gives attendees a free glass to enjoy unlimited pours from a selection of more than 100 beers (including gluten-free options). In anticipation of the festival, we spoke with Nic Adler, a 20-year vegan and one of the three producers of the event, who promises the gathering will be "a little different than your average beer festival."
VegNews: Has the event been a way to subtly bring veganism to the forefront of people's minds?
Nic Adler: It is a beer and food festival that just happens to be vegan. Our festival is usually 60/40 percent non-vegan to vegans. We couldn't ask for anything better because we're getting people to come and have an amazing time. They leave understanding a little bit more of what it's like to be a vegan or to enjoy vegan food. We've actually turned a ton of people [vegan] through the event. It's amazing how quickly you can change people's minds with a little beer and a cupcake. But it's something that we've seen over and over. Non-vegans and vegans look forward to it every year, and they have great stories about the food that they eat at the festival.
VN: How are you selecting the food and beer in Portland since all of the partners are from Los Angeles?
NA: We thought it was really important to not have this be some kind of transplant from Los Angeles. We're bringing the ideas we have around Vegan Beer & Food Festival, and it's Portland's version of that, so we got hosts to help us understand the city and navigate the restaurants, the breweries, and the vegan scene there. They're really helping us navigate not only the food and the beer, but also the bands, and the communities that exist.
VN: Are there any special foods that we can expect?
NA: What we've seen in LA that we hope happens in Portland are the breweries collaborating with the food vendors. Whether it's making a barbecue sauce with some special IPAs from a local brewery, or beer cupcakes, or something like that … that's always been a really fun part of LA, when the vendors and the breweries get together.
VN: Are there any plans to expand further?
NA: Yes. This is putting our toe in the water, and I don't want to get ahead of myself. The goal is to bring this to as many cities that it makes sense to go to. This year we expanded the LA Vegan Beer & Food Festival from a parking lot to the Rose Bowl and we sold that out, so now we're pushing it up to Portland and seeing how this works. If this works, then our plan next year is to take it wide and far across the United States.
VN: What will you be eating and drinking at the festival?
NA: I have never had Homegrown Smoker, and I am big on barbecue, so anything with barbecue sauce, I'm in.
VN: What's the best beer for the time of year? You know, September in Portland, early fall?
NA: We have some pretty heavy beers, but I've seen a trend move toward session beers. It's great to see these breweries that are known for making heavy beers putting the same effort into the session beers that we're starting to see come on the scene now. I'm kind of enjoying the session beers that we have at the festival, especially the session IPAs. I'm an IPA fan and they're usually too heavy to have more than a couple.
Tickets for the Portland Vegan Beer & Food Festival go on sale today at 10AM, PST.