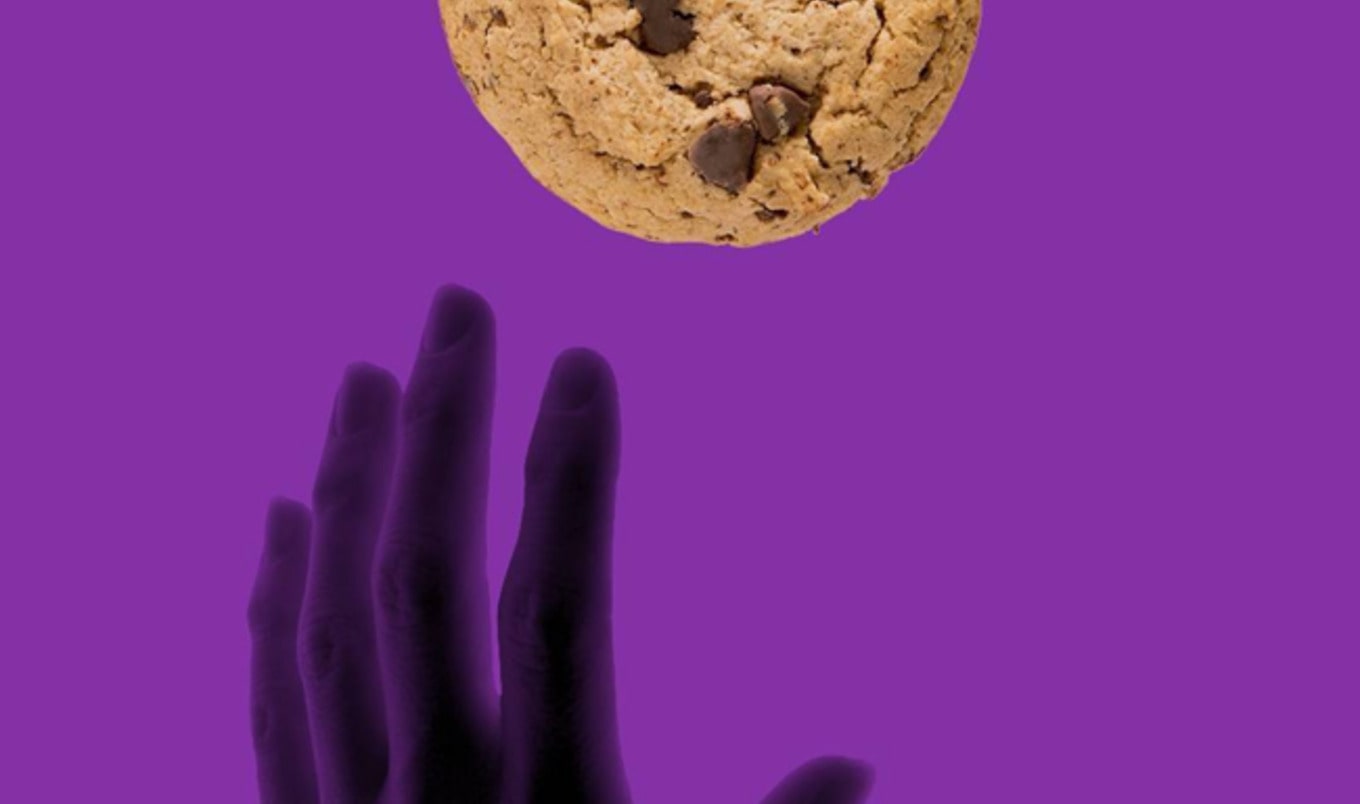 Engaging short videos, inspired raw food posts, and an endless stream of doughnut creations—these Instagram feeds will keep you hungry for more.
October 25, 2016
---
Instagram is the driving force behind a whole generation dedicated to taking perfect eyebrow pics, posting the best of what's on their plate, and glamming up companion animals to be stars of their very own accounts. Amongst all of this photo (and video) sharing, we sussed out the funnest #vegansofig for recipe videos, decadent doughnut creations, stunning raw food, and more. Here are ten that we just can't stop scrolling through.

@hamptoncreek
For: Recipe seekers
Followers: 36K
Behind the @: This is the powerhouse company behind the eggless Just Mayo and a new line of vegan baking mixes, creamy dressings, and cookie dough available at nationwide big box retailers such as Target.
What they post: In addition to bright, sometimes messy, photos of food made with their products (think stacked pancakes with syrup dripping every which way), the company posts aerial video recipes—set against a fun tune and enhanced with a few magic editing tricks—that include their cookie dough in milkshakes, their dressings in casseroles, and a vegan remake of Taco Bell's Crunch Wrap with the help of Just Mayo.


@chocolatecoveredkatie
For: Chocoholics
Followers: 230K
Behind the @: Katie Higgins first hit the vegan scene with her blog Chocolate Covered Katie driven by the combination of her insatiable sweet tooth and desire to incorporate nourishing foods into healthy dessert recipes.
What she posts: On any given week, creations such as three-ingredient fudge, raw cheesecake, and molten chocolate lava cake—with a gooey mashed raspberry center—share the spotlight with cheesy cauliflower crust pizza and creamy red pepper alfredo pasta.


@minimalistbaker
For: Busy bakers
Followers: 411K
Behind the @: Dana Shultz and husband John founded the wildly popular blog Minimalist Baker in 2012 where recipe developer and author Dana posts plant-based (and increasingly gluten-free) dishes that follow this guideline: they contain 10 ingredients or less, are made in one bowl, and take no more than 30 minutes to prepare.
What they post: Simple seasonal recipes such as one-bowl cakes and eight-ingredient lasagna along with the couple's vegan finds on trips to worldwide destinations such as Kyoto, Japan.


@ohsheglows
For: New moms
Followers: 447K
Behind the @: Angela Liddon is a busy Canadian-based blogger, cookbook author, and mother of toddler Adriana and infant Arlo.
What she posts: Between cute baby pictures and docu-photos of lazy family afternoons, you'll find a collection of hearty bowls of oatmeal, salads, and grain-based dishes Liddon throws together for lunch to keep her family running.


@thisrawsomeveganlife
For: Rawsome renegades
Followers: 105K
Behind the @: Vancouver blogger Emily von Euw embodies the "rawsome" life with her nutritious raw recipes and attitude toward protecting animals and the environment.
What she posts: Raw cakes dripping in caramel sauce, vegan remakes of classic candy (raw Twix!), and brightly-colored tarts alongside burgers made raw with the help of portobello buns, all accented by high contrast photography and a few snaps of von Euw's black line tattoos.


@nomyourself
For: The musically inclined
Followers: 147K
Behind the @: When she's not on the road, Blink-182's chef and cookbook author Mary Mattern frequents Moby's Los Angeles restaurant Little Pine and Travis Barker-backed Crossroads.
What she posts: Mattern documents her life on the tour bus, often posting snaps of herself cooking for vegan boss Travis Barker, celebrities she encounters along the way, and all the vegan food she scouts at local eateries between shows.


@fullyrawkristina
For: Produce enthusiasts
Followers: 909K
Behind the @: Kristina Carrillo-Bucaram advocates consuming at least one fully raw meal per day through her various social media channels, which include insightful YouTube videos.
What she posts: A bounty of rainbow-colored fruits and vegetables, yoga poses, and enough variations on zoodle-based dishes to inspire your for weeks.


@themintyanne
For: Photography buffs
Followers: 87K
Behind the @: Krystle Pascual is a photographer who captures the colorful vegan food around her with crisp, mouthwatering photos.
What they post: Whether it's heaping platters of vegan sushi, the perfect plant-based burger, vibrant green smoothies, or veggie-loaded pizzas, wherever there is gorgeous vegan food, Pascual is there to get the shot.


@cinnamonsnail
For: Food truck fans
Followers: 25.5K
Behind the @: Eccentric chef Adam Sobel launched award-winning food truck Cinnamon Snail on Valentine's Day 2010 in New Jersey and has since gained a cult following in the tri-state area and beyond.
What they post: Boxes stuffed full of crème brûlée donuts, specials from the truck's new brick-and-mortar location at New York-based The Pennsy food court, and wife Joey's intricate vegan cake creations.


@donutfriend
For: Donut fiends
Followers: 51.5K
Behind the @: The Los Angeles-based shop will wow you with customizeable doughnuts that can be stuffed with anything from ice cream to chocolate hazelnut spread, then topped with glazes, sprinkles, and chocolate shavings.
What they post: A collection of the store's over-the-top creations such as the Srirachosin—a traditional cake doughnut stuffed with peanut butter, strawberry jam, coconut bacon, and dotted with spicy Sriracha sauce—served in-store and at events around town.

Photo courtesy of @hamptoncreek