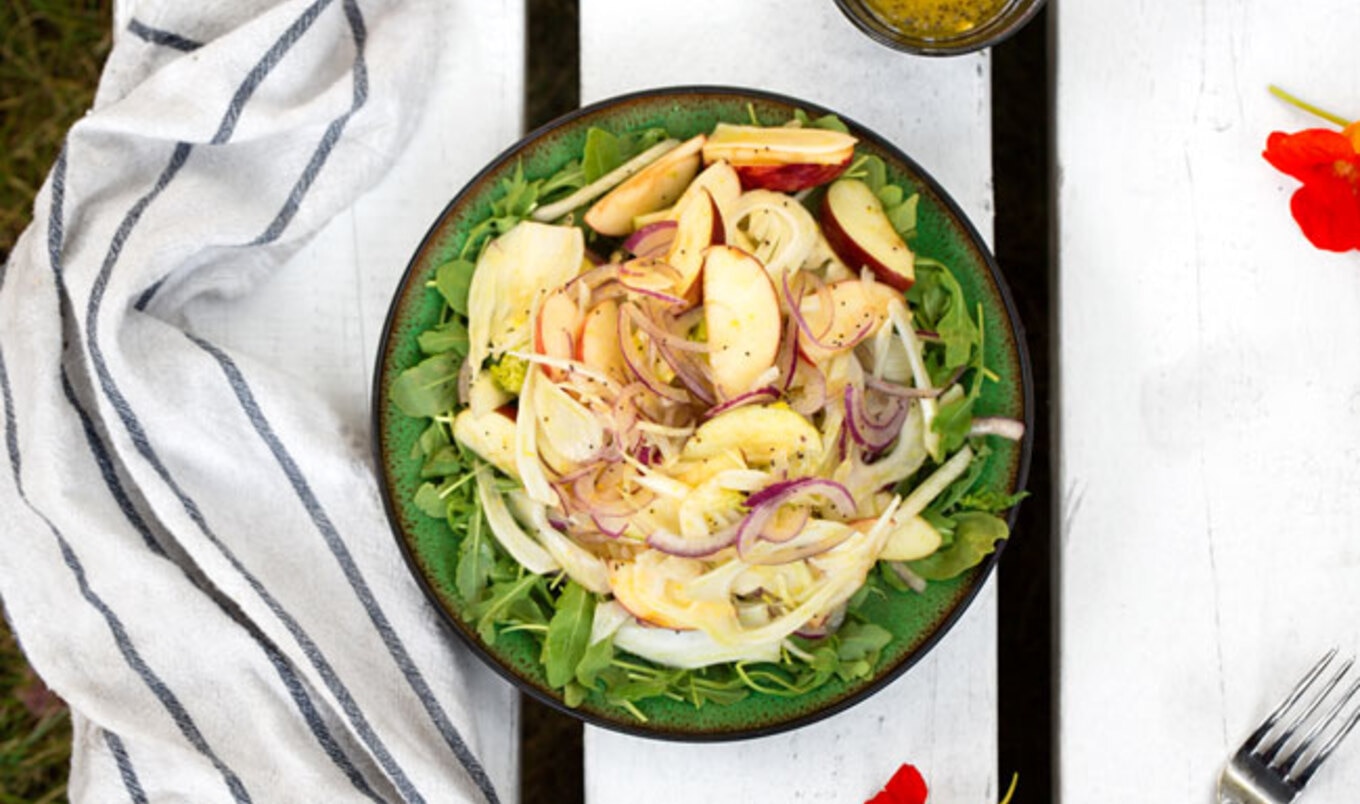 This salad is from the raw food cookbook, Angel Foods: Healthy Recipes for Heavenly Bodies.
October 11, 2016
Serves 2
What you need:
1 orange, juiced
1 teaspoon orange zest
1 tablespoon flax oil
1 teaspoon poppy seeds
1/4 teaspoon Spike seasoning
2 apples, diced
1 medium fennel bulb, sliced in thin strips
1/4 small red onion, sliced in thin strips
1 bunch arugula, broken
12 Nasturtium blossoms
What you do:
1. To prepare the dressing, combine orange juice, zest, flax oil, poppy seeds, and Spike, and whisk to blend.
2. Add dressing to apples, fennel, and onions, and toss gently. Serve salad on a bed of arugula, and garnish with Nasturtiums.