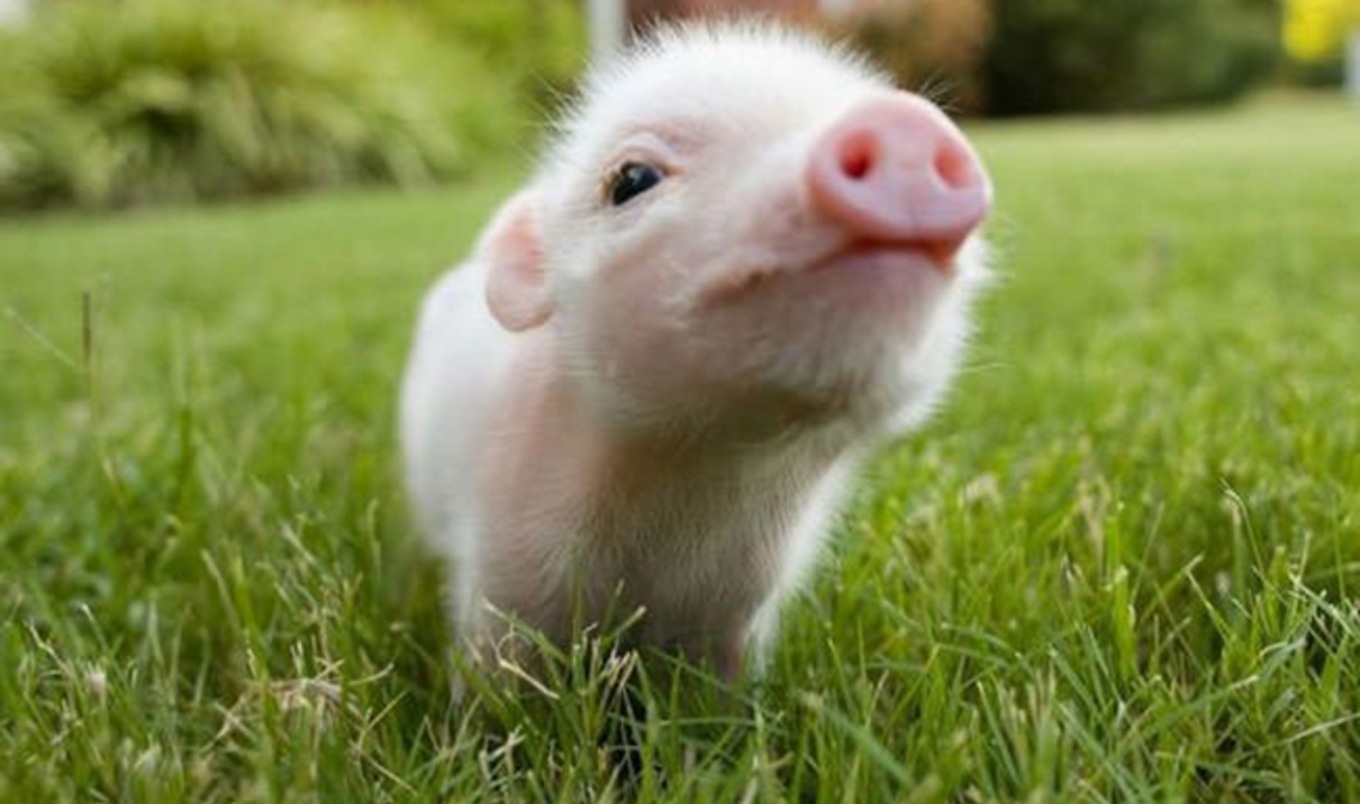 Whether we're squealing about piglets or scarfing down miniature pies, if it's tiny—we'll take ten.
December 9, 2016
---
They say that the good things in life come in small packages, and we couldn't agree more! From tiny vegan foods, to adorable baby animals, miniature cactus-filled jewelry, super small gift ideas, and pint-sized human activists, we are all about the little things in life. Can anything be cuter than a (rescued) little wee piglet? We think not! When it comes to going big or going home, we'd rather be in front of our computers smiling incessantly at these 10 tiny vegan things.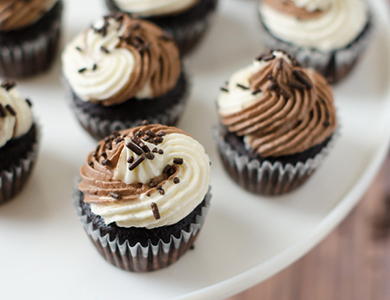 Cupcakes
When it comes to portion control, cupcakes make it (almost) easy to stop at just one. Mini-cupcakes, however, throw the option of eating cake in moderation out the window since they're so small and cute, that only a minimum of three will satisfy our sweet tooth. This recipe for Vegan Mini Vanilla and Chocolate Swirl Cupcakes from The Cake Merchant makes these tiny cakes even more irresistible!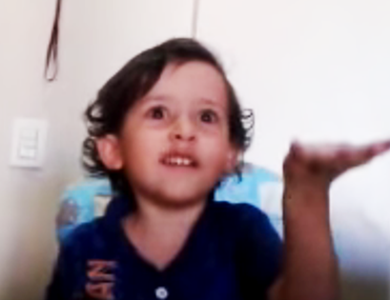 Kid activists
Tiny humans with big hearts are our favorite kind! We love it when pint-sized people perform their own tiny acts of activism. For instance, take the now internet-famous broccoli farm kid Max—whose parents jokingly took him to the circus after telling him they'd be visiting a broccoli farm resulting in an eruption of tears from the disappointed child. And let's not forget Luiz Antonio, the darling who explained to his mother he wouldn't eat octopus or any meat because they were once animals.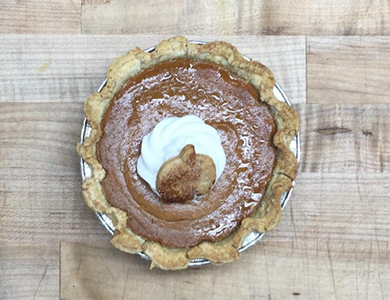 Pie
We hate to humble-brag, but VegNews HQ is within crazed-food-craving driving distance of the tiny pies available at Timeless Coffee Roasters in Oakland, CA. The shops' selections rotate with seasonal offerings such as tiny pumpkin and apple pies that pack all the flavor of their bigger counterparts into just a few bites. We urge you to seek out your own town's tiny pies!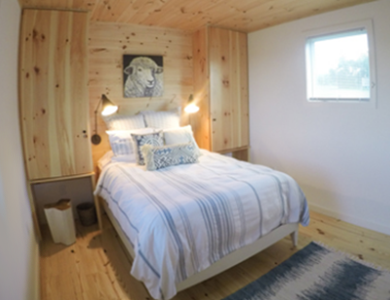 Houses
We've been daydreaming about building our own tiny house to avoid high rent prices for a while now. Luckily, the flagship location of Farm Sanctuary in Watkins Glen, NY recently erected three tiny houses—about 384-square-feet each, and complete with a queen bed, futon, kitchenette, bathroom, a porch, and more—to welcome overnight visitors and increase cash flow to help care for more animal friends at the sanctuary.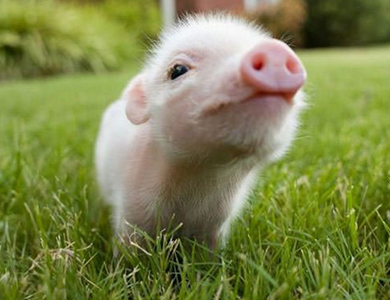 Piglets
Do we even need to explain this one? Tiny piglets are the most glorious creatures on earth, with their little snouts and curly tails. They're lovable, smart, and no different than puppies. Our favorite way to experience piglets? Wrapped in our arms for a proper pig-in-a-blanket.

Nail polishes
Regular-sized polishes are actually a big waste, as they become goopy by the time you've used half of the bottle. Vegan company Deco Miami packages their polishes in what they call "sensibly sized" containers (less than 6 milileters!) complete with ornate pointed tops. The fast-drying polish comes in great colors—try Better Than the Photos for a delightfully dark red—and look like intentionally placed decor inside your bathroom cabinet.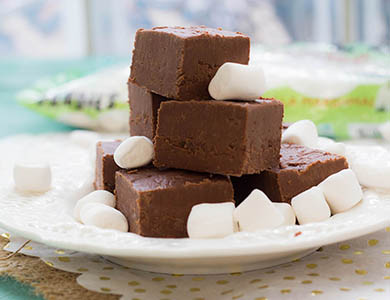 Marshmallows
Don't get us wrong; we love giant marshmallows during a summer s'more extravaganza as much as anyone else—but come winter, we're going small. Tiny marshmallows make for the best hot chocolate companions, and a sprinkle atop a freshly baked sweet potato pie is our idea of heaven. Luckily, our options recently expanded as Trader Joe's currently carries big bags of tiny marshmallows for the price of peanuts.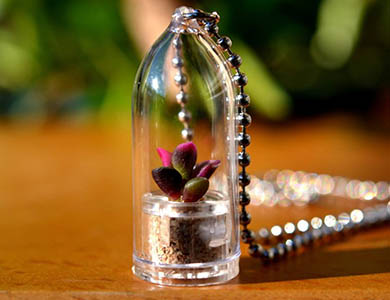 Succulent necklaces
We have no idea how Wear It Mini Plants gets perfect little succulents and cacti into those tiny containers, but we can't stop staring at these living pieces of jewelry. The company carries a few varieties, all of which are more adorable than the last. The best part? Each necklace is equipped with an absorbent cork that, when submerged, helps the plant grow, and a twist-to-open capsule that allows you to remove it. This means you can wear it until it's ready to plant in a pot!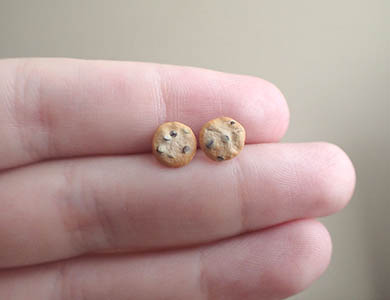 Cookie earrings
Etsy is a great place to shop for unique items, including tiny versions of those unique items. We can't stop ogling these realistic thumb tack-sized cookies, complete with tiny chocolate chips and just-right toasted edges. Christmas is just around the corner (hint, hint).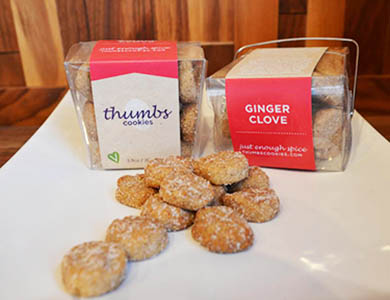 Cookies
Wearable cookies are all fine and good, but actual edible ones will always take the cake. Robyn Frank is the baking maven behind tiny cookie company Thumbs and creates her bite-sized treats in Minneapolis, MN using her grandmother's recipes for inspiration. Part of Thumbs' expansion included partnering with local vegan shop Herbivorous Butcher to offer rotating seasonal vegan flavors—made using the butcher shop's own vegan butter. A batch of these tiny ginger clove cookies was just delivered to the shop and available for purchase, right in time for the holidays!
Photos courtesy of The Cake Merchant, Timeless Coffee Roasters, Farm Sanctuary, Deco Miami, Dandies, Wear it Mini Plants, Bottled Up Shop, Laura VanZandt